Mentored by the late, former Prime Minister Bob Hawke, Dr Pamela Ryan earned her Ph.D. from The University of Texas with her award-winning research on the psychology of decision-making in the US venture capital industry.  
Dr Ryan has also spoken at SXSW in Austin Texas.
Her ground-breaking book Impact Imperative has already climbed to the top of the Amazon bestseller list. 
Women Love Tech caught up with Pamela during her return trip to Australia.
Congratulations on your extraordinary book, 'Impact Imperative.' What was the main impetus behind writing the book and how long was it in the making?
Thank you! The book started when our Foundation, the Tingari Silverton Foundation, headquartered in Austin, Texas, but working globally, assessed a decade of collaborating with Ernst & Young point on the annual Social Entrepreneur of the Year Award (which we initiated with them in the early 2000s, wanting to identify and nurture entrepreneurs for social enterprises as business entrepreneurs were/are identifies and nurtured).
Our Tingari Silverton Foundation (TSF) granted $100,000 to the Social Entrepreneur of the Year's organisation each year. At the 10 year anniversary, we were curious about what $1 million had achieved in impact… and we wondered if this Award was the best way for our TSF to have optimal positive impact going forward … for the next 10-20 years. An academic (or "pracademic!) in my own life's work, and very evidence driven, we decided to collaborate with the Institute For The Future (IFTF) in Palo Alto to investigate the future of social entrepreneurship.
That small project with IFTF turned into a 5 year journey for our TSF research team, as we consulted with over 130 positive impact innovators and changemakers around the globe.
We didn't set out for the research to become a book … but as I presented the findings at international conferences like Oxford University's SOCIAL AND SUSTAINABLE FINANCE AND IMPACT INVESTING CONFERENCE, there seemed to be a huge thirst for the research findings. This global surge in interest in impact paralleled a global surge in consciousness about the crisis we are all hurtling toward. Early into the research the evidence about the state of our planet, of the future of humanity, SCREAMED at us for meaningful action. More and more people are now hearing those screams. And want to know what they can do… so the book about what we'd learned sort of screamed to be written! Converting all the fabulous insights we'd heard form 130+ positive impactors around the world took another two years! Impact Imperative is the end result.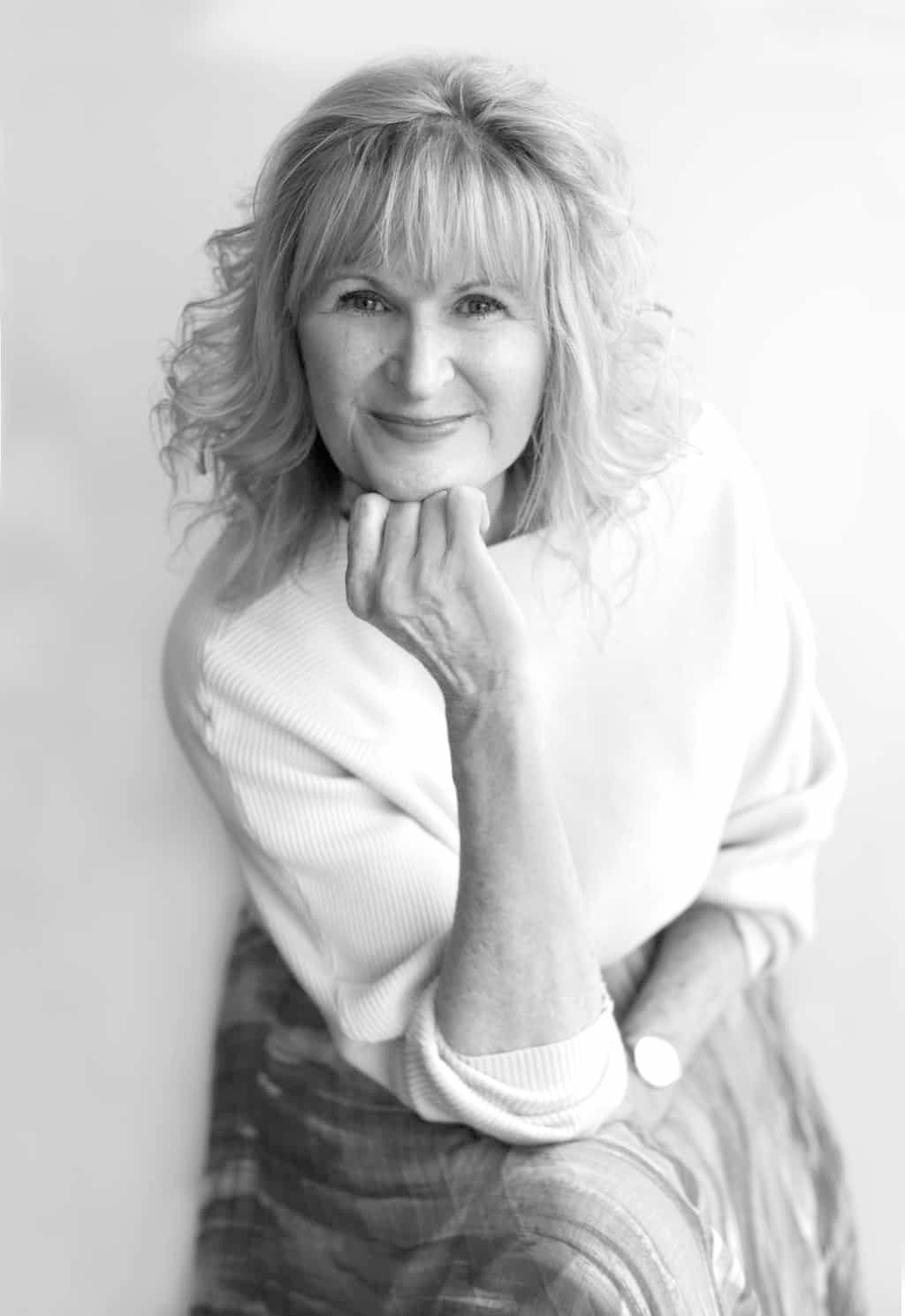 What are some of the main insights you learned from writing the book? What has been the feedback so far?
The first and most powerful insight was how the planet is screaming at all of us to stop doing harm. The evidence of a planet in crisis is crystal clear, regardless of our beliefs about the cause of the crisis. This particular, most potent insight, is not that the planet is in climate crisis, but that the very existence of humanity is in crisis if we do not act now to halt and reverse the damage. The planet will live on and rejuvenate, we, the human species, will not. It is that simple.
Other insights came from talking with the amazing changemakers around the world we consulted for the book: they are at the leading edge of tackling some of the most challenging problems facing humanity. These insights include:
No more siloes: no more "this is where we do business and this is where we do good." Everyone, every organisation must engage in awareness and action to maximise positive impacts and minimise negatives.
Everything and everyone is connected! Every action we take anytime anywhere, can impact someone, somewhere, sometime… positively or negatively. Therefore, thinking with an ecosystems mindset is essential.
We can learn from both futurists and ancient Aboriginal Australians – all of us must think and act with the VERY long term horizon (both forwards to the future and backwards into the past).
We are the authors of our own futures. The time for impacting which future we want for future generations is now.
Collaborations, partnerships and networks are vital for positive meaningful action
All of us should respect locals in the driver's seat. There is NO substitute for local embedded knowledge and networks
Scale is multi-storied … scale does not have to mean grow big…
Our concepts and measures of success must be reconstructed in the 2020s. The economic model of financial returns on investment come at too high a cost to the planet, to all living species
Accountability for negative impacts is essential
Do no harm
The feedback on the book has been wonderful… It has been a long journey, so the many forecasts (escalating weather events, global power shifts, the rise of the precarious workforce, increasing transparency and accountability, increasing conflict between extremes and mainstreams) have all materialised and crystalised in the last year … so timing is right for people searching for some answers to what they can do. As a result, Impact Imperative is an Amazon Bestseller in several categories: Green Business, Environmental Economics, Sustainable Business Development, and Sustainable Development Economics. And was distinguished as the #1 New Release in Environmental Economics.
Celebrated changemakers such as Michael Dell, Bill Gates, Jack Ma and Richard Branson, Steve Jobs and Mark Zuckerberg are notably all men. Who are the female entrepreneurs leading the way that impressed you the most?
I am so glad you asked this question! Men are typically portrayed as the stars of entrepreneurship, and yet so many of them are also quintessentially of the 20th century growth model of entrepreneurship and venture capital … where profits and growth are everything. The 2020s will be a decade of reckoning for myopic focus on profits and growth, when Millennials and Gen Zers demand accountability for negative impacts, and choose to work for, buy from and invest in companies doing more good than harm. And women are at the leading edge of initiatives doing more good than harm. Women are already leading the way … research shows that the PRESENCE OF WOMEN on Boards of Directors and in top management teams means superior financial performance (including more efficient use of capital) – whether a fortune 500 company, a venture capital firm, a start up higher collective intelligence of decision making teams (the more women the higher the collective IQ!) less fraud and less bad behaviours and scandals improved safety and productivity of the workplace.
More flow-on positive impact as women are more likely to reinvest in social and environmental issues.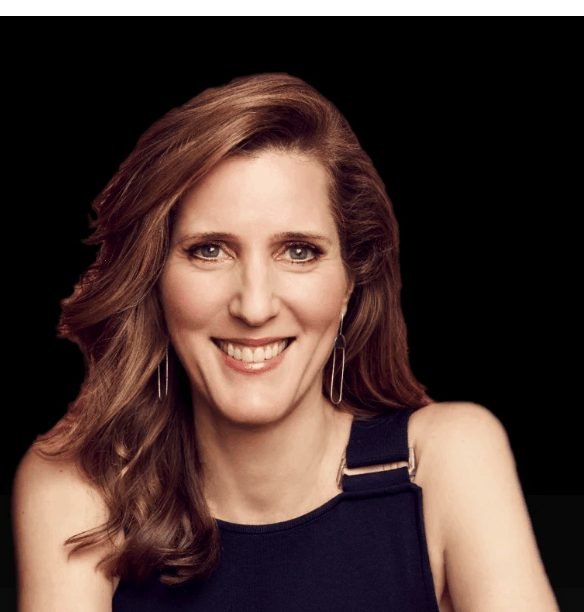 Sadly, women innovators, entrepreneurs, and investors are under-celebrated. Australia's own Ulrike Klein (Jurlique) pioneered organic skin products long before popular usage of the organic word! Australian venture capitalist, Dr. Michelle Deaker (One Ventures) is not only a successful entrepreneur in tech, but also in venture capital. Dr. Catriona Wallace, Founder and ED of Flamingo AI, apparently only the second ever woman to lead an ASX listed company. Jo Horgan, who founded Mecca, a national Australian retail business which turned over $370 million last financial year, employing some 4,000 people. Why aren't these women household names in Australia?! Austin's Kendra Scott was a candidate for the Central Texas Entrepreneur of the Year at least once or twice before winning… yet her jewellery line is now all over the world. Kendra leads the way in doing good while doing business. And the late Jeanie Wyatt (who died earlier this year and with whom I had the honour of working for over a decade), was listed by Barron's as one of the top 100 financial advisors in the USA, yet she built a company with over $4.5 BILLION under management. A women-led and majority female employee-owned company. And there are so so many women entrepreneurs at the small to medium enterprise level, who keep our local economies humming: for example, in my local neighborhood in Adelaide, Lee Boys, started the Organik Café, Sarah Gunn runs the phenomenal GoGo Events, and Moira Were founded Collab4Good and leads Chooks SA.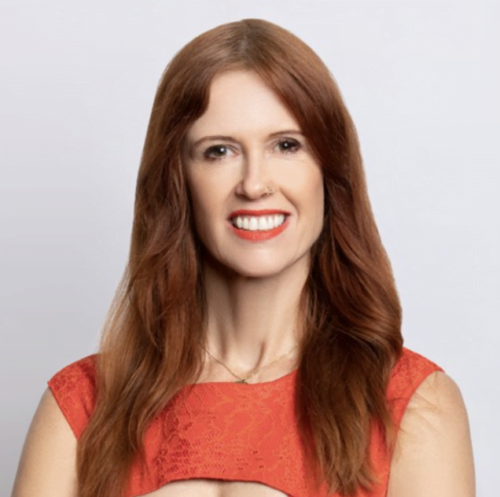 You single out some incredible change makers in your book, 'Impact Imperative' such as Suzi Sosa. Tell us about what she is doing that is making a difference.
Suzi … I first met Suzi when she was teaching social entrepreneurship at the University of Texas in Austin (UT), where I am a Research Fellow with the Centre of Australian Studies. Suzi was the Impact Changemaker of the Year in the final year of our TSF collaboration with Ernst and Young on the Social Entrepreneur of the Year Award. Suzi has always been a positive impactor. While Suzi was at UT, she managed the global Social Innovation Competition (sponsored by Dell) – with one of the original Dell CFOs, Tom Meredith. Suzi and Tom spun the competition out of UT to found VERB in Austin, Texas. Verb started as a curator of international social innovation competitions (with clients like Nike, Livestrong Foundation, MetLife, IBM, Everglades Foundation), with the goal of stimulating global social innovation ecosystems – growing a cadre of impact entrepreneurs spanning the planet. A consummate impact entrepreneur herself, Suzi pivoted VERB a couple of years ago to take impact / purpose / "for-good" mainstream. The Verb team developed an employee engagement, management training platform that combines leadership training with impact goals. The platform aims to build and nurture an entire global workforce within mainstream organisations with leadership mindsets, skills and capacity for purpose. Clients using the platform include icons like Apple, Wholefoods and Chanel. Suzi is also part of the 'conscious capitalism' movement in the USA, and incidentally, was South Australia's Thinker in Residence a couple of years ago, so she is very connected to our local entrepreneurial communities as well.
Who are the entrepreneurs, innovators and investors should we watch out for in 2020?
The women! By the end of the 2020s decade, women are forecast to control almost two thirds of the world's wealth. Women will come into their own as innovators, entrepreneurs, investors. In the USA, watch women-led companies like Sallie Krawcheck and her team at Ellevest (which empowers all women to grow into their roles as investors, no matter how large or small the investment); Jenny Abramson and Heidi Patel at Rethink Impact; Sara Brand and Kerry Rupp at True Wealth Ventures – both women-led VC funds investing in women founders and CEOs; Serafina Maiorano, who built the global Advance Australia network of Australian professionals living around the world. Serafina is one of almost a million Aussies living abroad and contributing to the world. Within Australia, along with those mentioned above, any of the young women on lists like SMH's annual "Most Influential Women Entrepreneurs"; women investing in women at the micro level, ex. Kat Dunn CEO of Grameen Australia (or Andrea Jung, CEO of Grameen America) and all the women involved in ShEO Australia; the women entrepreneurs backed by groups like Heads over Heels or She Starts in Sydney; or Scale Investors in Melbourne. Rosemary Addis, an Australian global leader in the impact investing space, who works doggedly to foster government championing innovation, entrepreneurship and investment ecosystems for impact. And women like CEO of Children's Ground, Jane Vadiveloo, who partnered with local communities and governments to develop creative models of impact enterprise.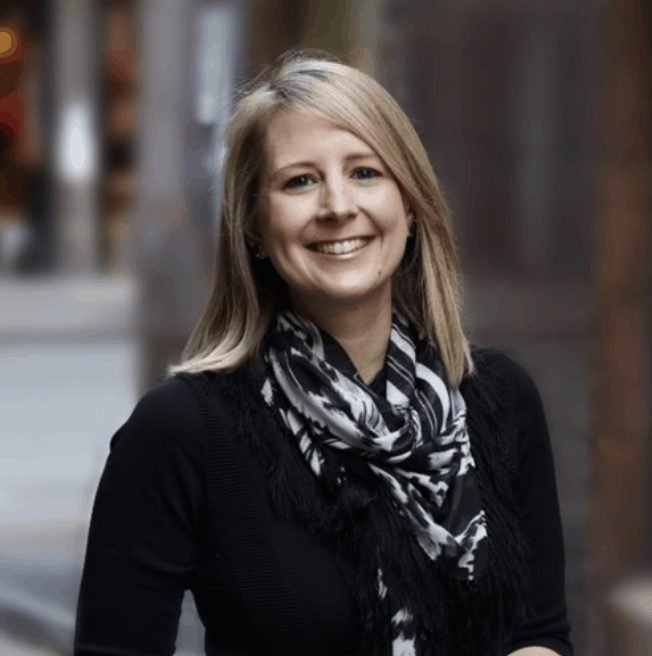 How is our collective consciousness keeping organisations accountable and what are some real examples of positive change as a result?
Our collective consciousness is on the rise because of hyper-connecting technology. We are entering an age when abundant data—billions of people and hundreds of billions of things (including mobile devices, appliances, and infrastructures)—are communicating. Every person is a potential recorder of events. Individuals and organisations can no longer get away with acts that do harm – whether corporate men's clubs hide bad behaviours behind conspiracies of silence, or lawyer up to prolong justice, the democratisation of access to data, democratisation of reporting harmful acts, images or voices. The MeToo movement is a classic example (although not without some backlash). The Whisper Network that protected women from predatory behaviour in the workplace is no longer a whisper, but a loud exposing roar instead. Crowdfunding is another fabulous example of positive change. Crowdfunds don't suffer as much bias in in vesting in women entrepreneurs as say, venture capital. Globally, only 2% of VC goes to women entrepreneurs. And women pay more for traditional financing, and face more stringent conditions than men. That's because only 1% of venture capital actual decision makers world-wide are women. Those abominable odds for women entrepreneurs are changing as these biases are exposed, and as more women grow into their own power as controllers of wealth, as investors.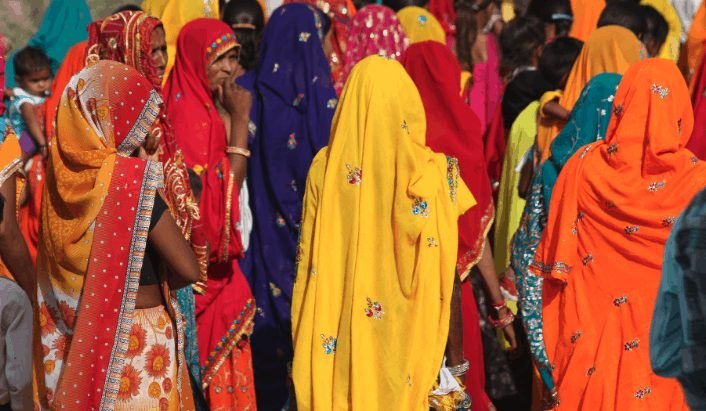 You outline global initiatives such as Start Up India, Stand Up India, tell us more about that.
"Start up India, Stand up India" is a collaborative initiative of the Indian government, part of a surge of entrepreneurial activity in India, recently earning India the rank of third highest density for start-ups in the world. Bangalore ranked as the 15th fastest growing venture capital and seed-funding ecosystem, right behind Austin. This surge is also spurred by exponentially growing numbers of local and foreign accelerators, incubators and venture capital pouring in to India's economy. International venture capital firms such as Sequoia, Accel Partners, Nexus Ventures, Tiger Capital, Google Capital and World Innovation Lab (WiL), have all invested in Indian start-ups.
How does Australia compare when it comes to these type of initiatives? What can we do better?
Australia does not invest anywhere near enough in getting ideas from concept to marketable product. For a small country, Australia ranks near the top internationally on research excellence, inventiveness and discovery of new ideas. The quality of our universities and medical research institutes is very high when compared globally. Yet we rank very low in turning those ideas into successful products, services and organisations in the marketplace. Australia has far too many organisations lost in a funding "valley of death" as they try to survive and grow. That's a failure of thought and action leadership at every level – from government to corporations, to providers of capital in every form.
We can get better by understanding that innovation and entrepreneurial ecosystems—like the vibrant thriving ecosystems in Silicon Valley and Austin Texas—are about a complex network of relationships and collaborations that must be nurtured in order to grow. The success of Austin is not just about nurturing entrepreneurs or venture capitalists, it is about nurturing the collaborations, the processes, the relationships, the synergy—fostering ALL the parts of the ecosystem. We must do better at that.
From now to 2030, what are some of the major changes you see happening when it comes to entrepreneurship for impact?
If the actions of the 130+ impact changemakers we consulted around the world are any indication, we can do better. The 2020s decade is a decade in which all the trends—escalating environmental jolts, population bulges in Asia and Africa, especially in vulnerable areas; escalating pressure on the planet's diminishing resources (clean air, water, food); the widening gaps between those with the most wealth and those with the least; the rise of the precarious workforce; the escalation of conflict between mainstreams and extremists.
Major changes will be some of the trends I've mentioned above:
The call to account of bad behaviours as transparency increases
The rise of women power – as consumers, entrepreneurs, investors
The rising generations insisting on purpose-driven, positive impact organisations in all arenas
The growing awareness that we cannot act in isolation in singular pursuit of profit. By the end of the 2020s, organisations will be much more accountable for both positive and negative impacts – which will define their success.
The integration of impact thinking and doing at every level of government, enterprise etc.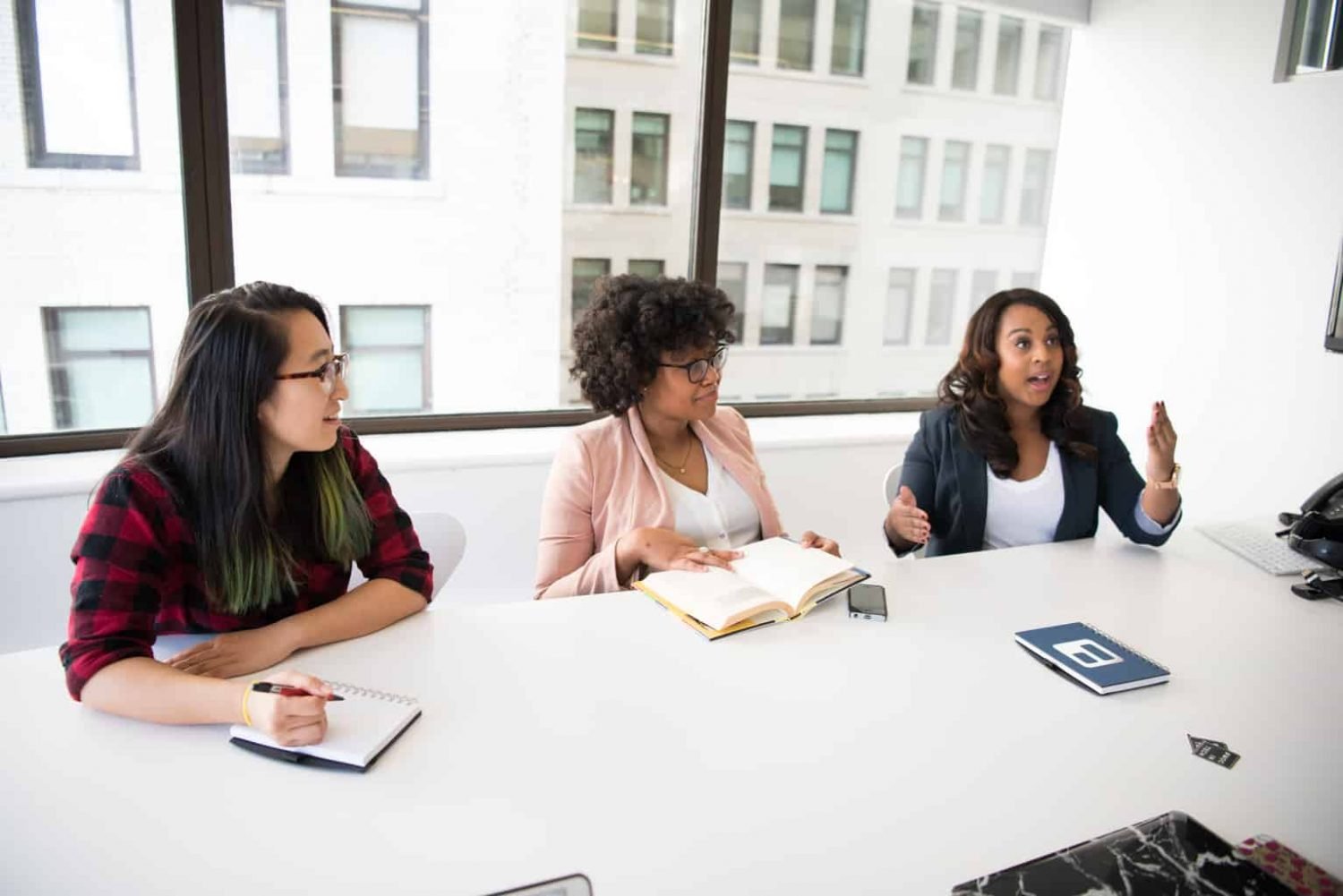 Finally, what were some of the lessons you learned from the late former Prime Minister Bob Hawke?
I am answering this one with immense gratitude and a big teary smile. As you know, Bob would have turned 90 last week had he lived a few more months. I learned so so much from him. He was my mentor and friend for over 30 years. When I was sitting in the Opera House at the memorial service celebrating his life earlier this year— celebrating his gift of himself to Australia—I was struck by how much this man had given all of us. How much he'd given me. And as I answer your question now, I can see his penetrating gaze (occasionally glancing up to his left). I can hear his smile, his sometimes castigating, always provocative voice. He taught me:
Ask yourself the tough questions. Be your own devil's advocate. Consider all the ways you might be wrong.
Always, always ask: How will that affect the people? What might be the negative impacts of that action, those words?
Be super super prepared. Prepared to back your words with evidence. Prepared to act, to practice what you preach. Prepared to answer any tough question with data, strength and conviction.
Always always run spell check!
Don't hold a press conference on the steps of the Sydney Opera House on a windy day with lots of tourists who recognise the silver mane blowing in the wind!
Take risks. Be bold.
Have fun.