Rumours about the next iPhone continue to grow. It seems as though we've barely got used to the current one before a new model is being teased.
The iPhone 14 is expected to be the next release in Apple's 2022 Flagship line. There are rumours buzzing around regarding the design, price, and features, but these should all be handled with caution. Plenty of the iPhone 13 rumours turned out to be false, so we can expect to see similar with the iPhone 14.
We have not seen specific rumours regarding the iPhone 14's suspected release date. But what we do know is that Apple is hosting WWDC 2022 starting June 6 and it is likely that iOS 16 will be announced, the next major software version for the iPhone. There has been no date announced from Apple for an Autumn event, which is typically when the next iPhone is announced. Generally, the Autumn event in the US is sometime in September, with releases coming shortly after.
The latest buzz points to the iPhone 14 receiving a better front-facing camera, thanks to a potential new lens supplier.
We've also heard that the iPhone 14 series may have an under-display Touch ID, a more durable titanium alloy body, a hole-and-pill shaped display, and a bigger camera bump.
A shakeup of the lineup also seems likely as Apple is expected to say goodbye to the Mini.
We may also finally see the rumoured satellite communication connectivity in the iPhone 14 series. Whilst the feature was expected to debut with the iPhone 13 series, it's been rumoured that Apple has been working on enabling users to make calls and send texts in areas without cellular coverage. This could be a huge gamechanger, and a significant safety feature if true.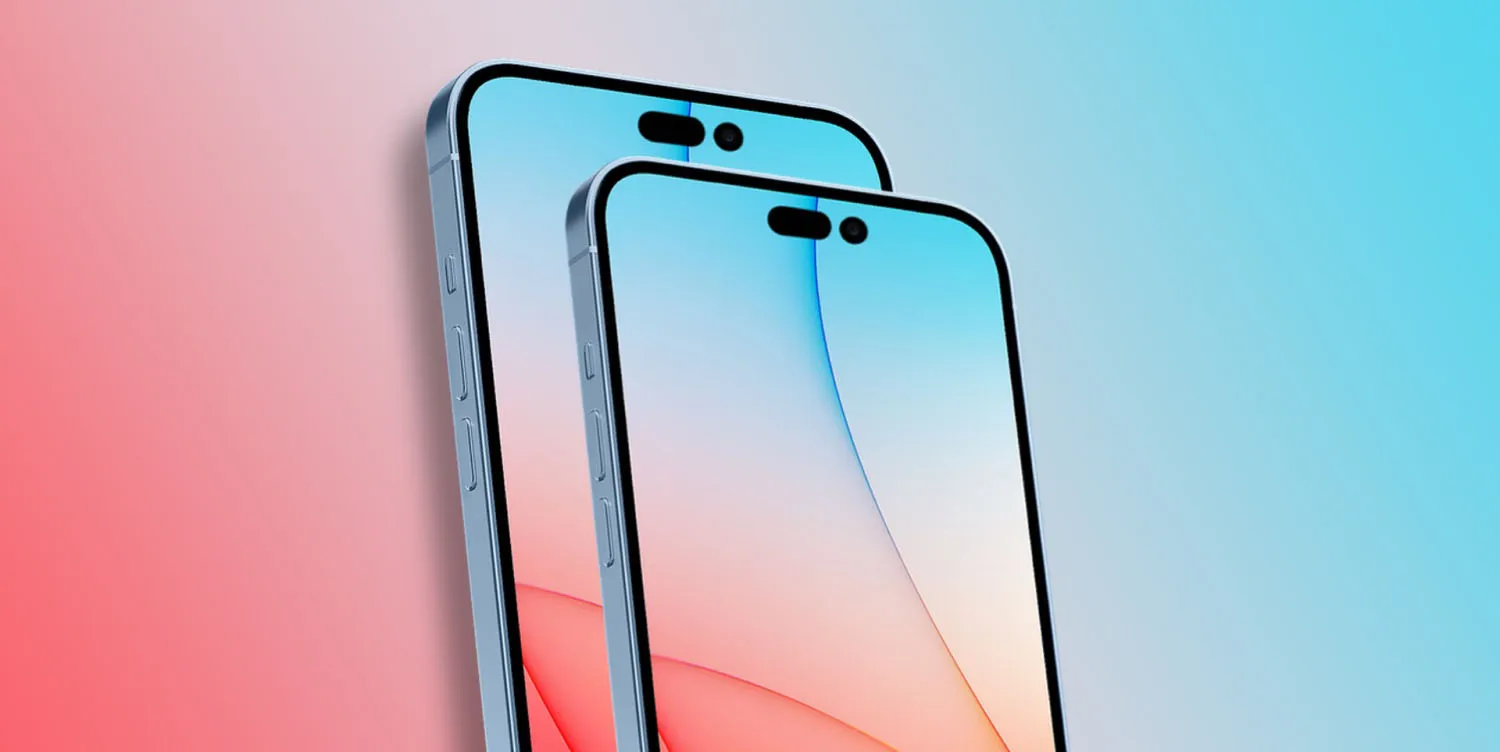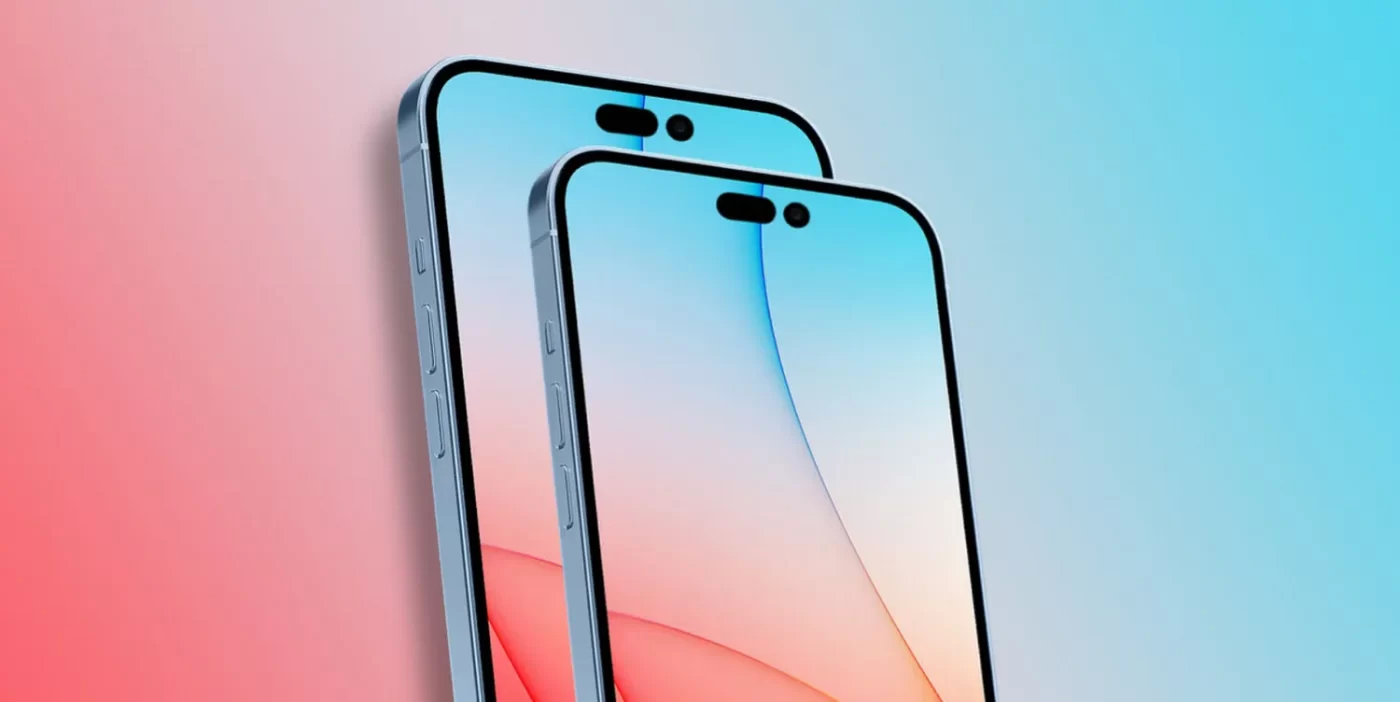 New iPhones always include camera improvements, and the iPhone 14 is no exception. There are rumoured improvements to the Ultra Wide camera, and a possibility that Apple will introduce a periscope zoom lens that allows for much greater optical zoom, but it's still not yet clear if this will come in 2022 or 2023.
There are conflicting rumours regarding the iPhone 14's rear camera bump. Some reports have stated that a redesign for the upcoming phones would remove the chunky camera bump, whilst Apple analyst Ming-Chi Kuo says that the bump will actually be expanded to accommodate a wider camera with a 48-mega pixel camera system.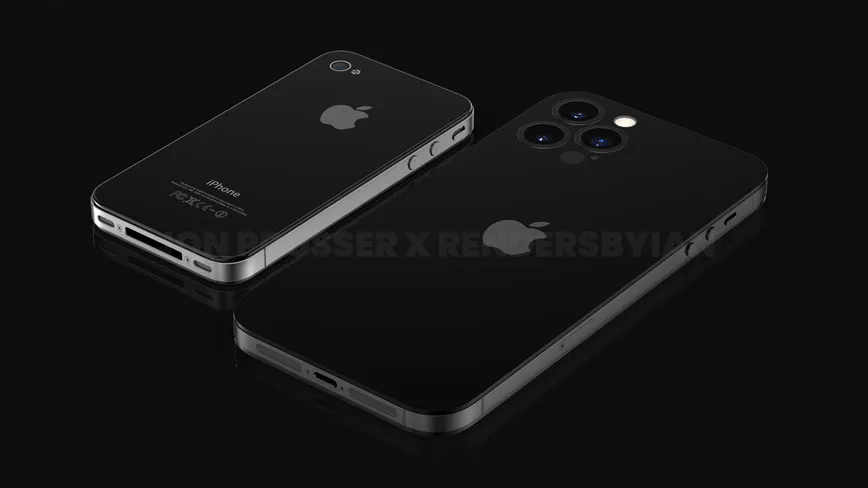 Apple may finally bring the always-on display to the upcoming iPhone 14 series. The feature could be introduced with iOS 16, allowing the phone to display a limited amount of information even when it's locked, working in a similar way to the Apple Watch Series 5 and up.
Since 2017, iPhones with Face ID have had a notch at the front to house all the needed equipment for facial scanning, but that's rumoured to change with the iPhone 14. The iPhone 14 Pro models are expected to eliminate the notch in favour of a new design. Rumours were all over the place for a bit, but it looks like Apple will go with some combination of a circular hole-punch cutout for the camera paired with a pill-shaped cutout to house key Face ID components. This feature is expected to be limited to the Pro models, with the more affordable iPhone 14 models to feature a standard notch.
New colour options are rumoured to be coming, with the introductions of a violet and bronze shade mentioned.
Rumours suggest that the iPhone 14 models are likely to continue to use the same A15 chip introduced in the iPhone 13 series, while the iPhone 14 Pro models receive an updated A16 chip. This would mark the first time that the Pro iPhone models get a faster chip, with Apple perhaps going this route to cut down on costs and potential ongoing supply issues.
The iPhone 14 models are expected to look like the iPhone 13 models with the same flat-edged design. A photo that allegedly depicts moulds of Apple's upcoming iPhone 14 models surfaced in April, giving a clearer look at the sizes of the upcoming devices. The moulds are likely designed for use in case production, but they do appear to be in line with the rumours so far.
Starting in 2022, high-end iPhone models are likely to adopt a vapour chamber thermal system, which Apple is rumoured to be "aggressively testing." The VC thermal system will be required for the high-end iPhones due to their stronger computing power and faster 5G connection speeds. There are already smartphones from companies like Samsung, Razer, and LG that use vapour chamber cooling technology, which is used to keep a device cooler when it is under heavy stress.
There have been rumours that Apple is aiming to remove the Lightning port from the iPhone for a portless design with charging done over MagSafe, but it's not clear if that technology will be introduced with the 2022 iPhone models.
Apple is working on a car crash detection feature for the iPhone and the Apple Watch, which could come out in 2022. It would use sensors like the accelerometer to detect car accidents when they occur by measuring a spike in gravitational force. When a car crash is detected, the iPhone or the Apple Watch would automatically dial emergency services to get help. Since it's planned for 2022, this could be a feature designed for the iPhone 14 models and the Apple Watch Series 8, though it's not likely to be limited to those devices. It would be an expansion of the Fall Detection feature that's in existing Apple Watch and iPhone models.
The iPhone 14 is expected to feature WiFi 6E connectivity, according to Apple analyst Ming-Chi Kuo. Kuo says that WiFi 6E will offer the high-speed wireless transmissions necessary for AR and VR experiences, and it is also expected to be used in the mixed reality headset that could come out in 2022.
The iPhone 14 models may launch without a physical SIM slot, with Apple transitioning to an eSIM-only design. Apple is allegedly advising major U.S. carriers to prepare for the launch of eSIM-only smartphones by 2022, which suggests some iPhone 14 models may be the first to come without a SIM slot.
As always, new rumours and leaks are being reported every day, but all should be handled with a grain of salt until legitimate verification can be acquired.