What is ISOFIX? How is the system different from a top-tether seat? Do I need to switch to ISOFIX?
Here's all you need to know, and a video demonstration of how to fit an ISOFIX compatible seat.
In a nutshell, ISOFIX child restraints that are compliant under the Australian Standard can now be used legally, but the old way is still fine.
For a number of reasons, however, parents are now being encouraged to make the move to ISOFIX.
Back in the 1990s, there was a groundswell of public support for a standard child restraint system. The International Standards Committee on child restraints began brainstorming and developed ISOFIX – a system that could be used to install child restraints without needing a seatbelt.
Britax partnered with Volkswagen, and launched the first ISOFIX seat into the European market in 1997.
Here in Australia, we've been a bit slower. Amendments to the Child Restraints Standard AS/NZS1754 were made back in June 2013, and were officially adopted into the Standard late in 2014.
What does it all mean?
The key changes are that child safety seats can now be fitted to vehicles using the ISOFIX connectors that are low on the seat, but they must also have a top tether (unlike many overseas ISOFIX seats).
Whilst a correctly fitted seat-belt child seat is perfectly safe, there is data suggesting that over 70 percent of these seats are incorrectly fitted, which can negatively affect the performance of the child seat.
ISOFIX avoids that with its clip in system: it's either in, or it's not.
In Australia, both Safe n Sound and Maxi-Cosi have ISOFIX compliant child safety seats on the market. Some Maxi-Cosi seats were recalled mid-last year but the issue has since been rectified.
Installation is quick and easy. With the seat outside the car, pull out the ISOFIX attachment points and hang the top tether strap over the front of the seat.
Position the seat in the vehicle, lining up the arms with the symbols on seat. Slide home until it clicks into place, exposing a green symbol on the arms. Give it a shake to check it's firmly connected, then attach the top tether and tighten the strap.
There are a few benefits to using the ISOFIX system. For those that need to move the child seat between vehicles, it's difficult to fit incorrectly.
It's also unusual for an ISOFIX seat to become unbuckled in use, and crash tests have proven that in severe side impacts there's an improvement in the amount of movement.
When it comes to disadvantages, the main issue is the fact that the seats are generally more expensive. But even if your car doesn't have ISOFIX points, the seats can still be used in the conventional way, secured with the top tether and seatbelt.
ISOFIX seats are available for tots of all ages. For children up to six months, they must be carried in a rearward-facing child restraint. Beyond that, the progression into forward facing and booster seats is governed by age and shoulder height.
The seats don't need to be installed by a professional, but if you'd prefer to have an expert on the job, there are services available to check. Talk to your child seat retailer or approved installer.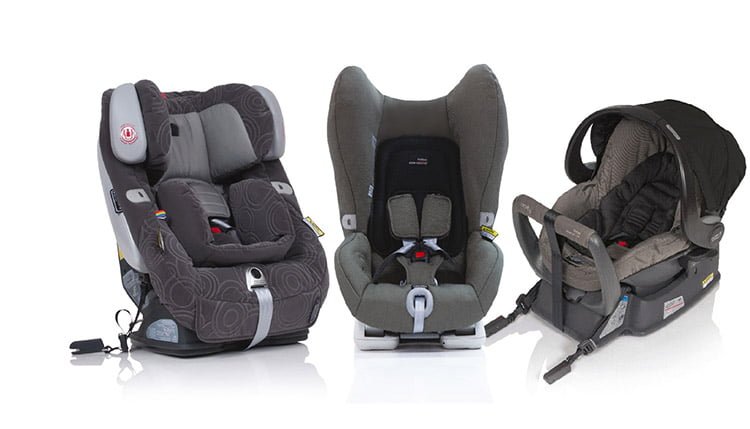 Other options include Holden's Buckle Up Kids, an organisation that teaches people how to safely install child seats, or Women on Wheels, which offers a broader education for women covering everything from child safety seat fitment to changing tyres.
Click here to watch the full tutorial!