Another year has seamlessly rolled by and it's fair to say that we've spent a considerable amount of time listening to other people talk – by this, of course, I mean podcasts. It's like joining in on a conversation about a topic that you love and find interesting, and there are millions of different conversations that you can choose from with new ones becoming available to us every day of every week.
Whether you've wanted to laugh a bit, listen to a gripping story or keep up-to-date with current affairs, 2019 has been gargantuan for Aussie podcasters. Thanks to Acast, here's a wrap-up the most popular shows across the most listened to categories this year.
Top True Crime Podcasts
Everyone loves a riveting crime story, so it's no surprise crime podcasts is among the top genres.
Based on the thrilling book, the podcast involves Paul and John Verhoeven delving into real-life cases deemed either too "surreal, brief or contentious to fit into the book".
If you didn't just sing "baby" in your head after reading that title just now, you're a psycho. Beyond the play on words, this award-winning podcast sees the host, Sarah Steel, deep dive into the history of cults, specifically sect's leaders, incidents that occurred while they were active, members and their experiences.
The intrigue starts right off the bat with the title – who's missing? Why are they missing? According to the podcast, 38,000 missing persons reports are filed every year in Australia (one missing person every 15 minutes). And although most of these cases are quickly solved, some never return and instead remain lost and nobody knows how or why. The host, Meni Caroutas, former policeman, goes through these mysterious cases in the hope of providing closure to the families and friends of the missing.
Top Investigative Journalism Podcasts
1# A Perfect Storm: The True Story of The Chamberlains
On the night of the 17th of August 1980, a family camping trip to Uluru lead to the death of Azaria Chamberlain, the two-month old daughter of Lindy and Michael Chamberlain after she was supposedly killed by a dingo. The mother, Lindy was tried for murder while Michael was accused of being an accessory. Was it a dingo or a cover up? A Perfect Storm exposes all the facts for the first time.
In 1997, Marion Barter, the former wife of Australian football legend, Johnny Warren boarded a plane to go overseas for a holiday and was never to be seen again. The Lady Vanishes is the story of Marion's daughter's quest to find her lost mother.
Theo Hayez, the 18 year old boy from Brussels backpacking around Australia went missing in Byron Bay in May of this year. In what seemed to be a vanishing, local volunteers joined family members on the search. David Murray joins the unofficial search party in order to investigate the disappearance with the only know facts being that he left a local bar at around 11pm, with the search narrowing down to the 118-year old Cape Byron Lighthouse. People have their theories, but what actually happened?
Top Parenting Podcasts
Hosted by Charlie Clausen and Osher Günsberg, the pair, having recently become dads themselves, discuss the highs and lows of fatherhood in a genuine, relatable and often hilarious manner.
Listen to Kate and Mandy laugh, cry and laugh some more over their own experiences parenting their children with multiple disabilities/special needs. They chat to each other and their friends, going through the many stories. Warning! A lot of laughter.
If you're the type to confiscate candy from your kids, only to eat it yourself, then Flawsome is the perfect podcast for you. A place where Amy Sinclair and Michelle Connolly, the hosts, share their experiences as mothers with five kids between them and two husbands with the same name. No this is not a TV show, they're just parents simply doing their best.
Top Comedy Podcasts
Is it possible for three guys to single-handedly ruin pop culture? Yes. Did you ever wonder if there was a better alternative for hands than scissors for Edward Scissor Hands? Probably not. But they ask all these dumb questions that we usually wouldn't even think about.
Another trio of hilarious guys who have somehow managed to pack all their absurdism, mannerisms and surrealism into one podcast. This one's perfect for the whole family.
The weekly news source for the contemporary gays, full of bawdy lovemaking stories, trivial pop culture nonsense without all the "hetero hoopla."
Top Lifestyle Podcasts
1# Fearlessly Failing with Lola Berry
Lola Berry, author, nutritionist and yoga teacher delivers the harsh truth behind social media, and the realities of failure on a public and private level.
2# Short Black with Sandra Sully
Sandra Sully, news presenter, journalist and editor for Syndey's 10 News First, chats to amazing women from all walks of life about what motivates them, stresses them and what really matters.
The podcast that brings you the latest on pop culture, news and entertainment on a weekly basis.
Top Interview Podcasts
1# A Podcast of One's Own with Julia Gillard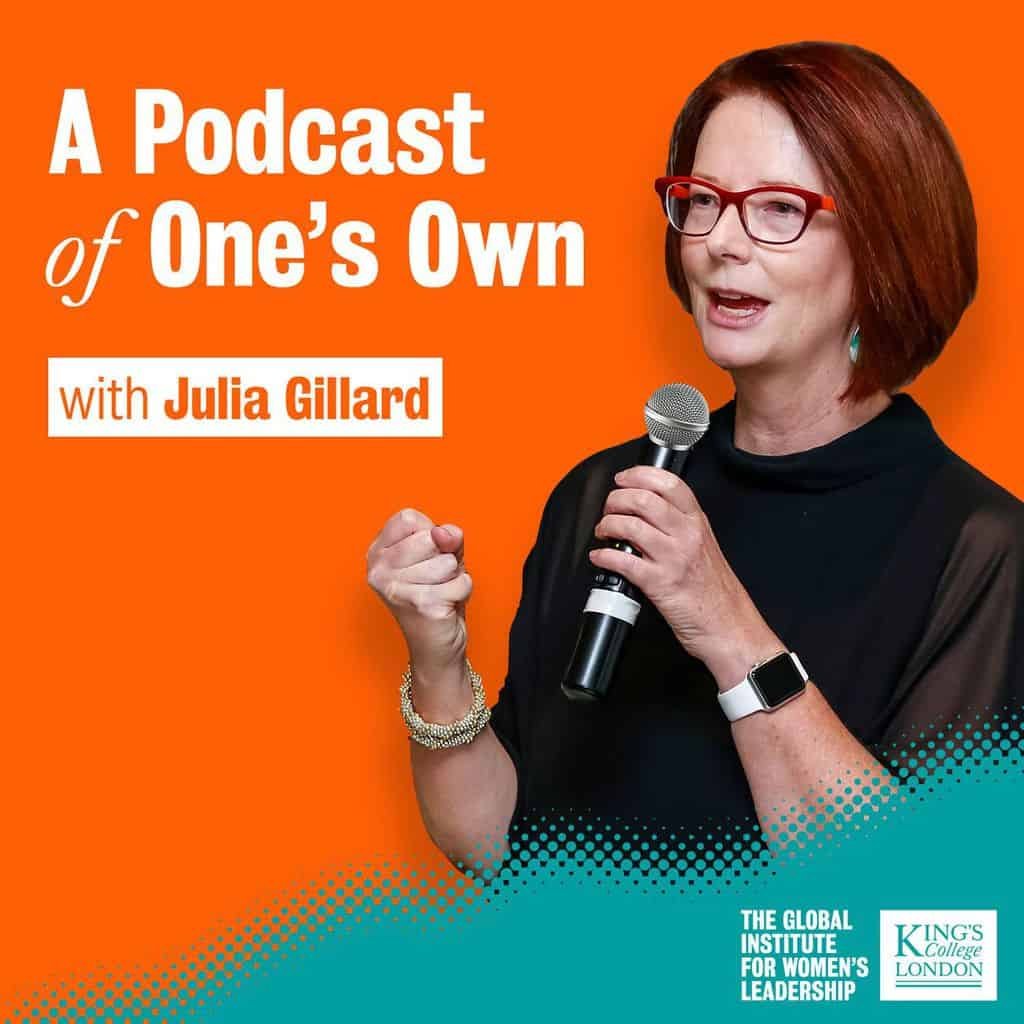 Hosted by Australia's first female Prime Minister, A Podcast of One's Own with Julia Gillard features Julia sitting down with incredible women who have overcome sexism and misogny to be leaders in their respective fields. This inspiring podcast showcases Julia's talent as an interviewer, and her passion to empower and inspire women across the globe.
2# Better Than Yesterday with Osher Günsberg
Simple conversations making today a little better than yesterday. From politics to quantum computing, Osher keeps the conversations intriguing.
3# Interview with Andrew Denton
Andrew Denton's popular Interview TV show has been made into a podcast. Listen in on interesting conversations with equally interesting guests in Andrew's "unique, honest and sometimes comedic" manner of interviewing. Discovering who people are beyond the headlines is a tough ask, but Andrew Denton does it oh so well.
News and Politics Podcasts
Full Story is Guardian Australia's new podcast where each episode the host, Laura Murphy-Oates, speaks to a Guardian journalist about one story, how it came about, what happened and what it means for you.
The duo of Network 10's Hugh Riminton and Peter Van Onselen as they discuss current affairs and politics as some of the country's most trusted sources.
The news courtesy of Sharon Brettkelly and Alex Ashton as they attempt to make sense of the biggest stories in discussions with some of New Zealand's best journalists and top experts.
Top Storytelling Podcasts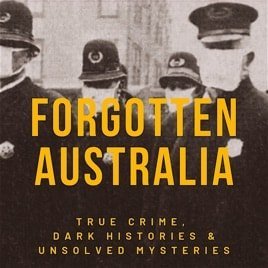 Your weekly dose of history and crime, Forgotten Australia takes you on a deep dive into the dark and mysterious past of the land Down Under. These true (forgotten) stories range from Australia's First Queens of the Air to the Ghost of Mount Victoria Pass. Learn about Australia's radio bad-boy of the early 1900's, or the weekend Melbourne was ruled by anarchic mobs. Forgotten Australia is a masterpiece of history and storytelling, and we promise you'll be hooked from your first listen!
Stories of people who have lived through extraordinary situations. Some are sad, some are funny, some are accidents, some were planned. Exhilarating and interesting as each give us a peak into why humans behave the way they do.
A collection of stories that you won't believe are real. In unimaginable situations, you'll wonder how on earth they managed to survive even after having stared death right in the eyes.
Health and Wellness Podcasts
The bestselling author of 'Mastering Your Mean Girl' and 'Open Wide' and named a 'self-help guru' by Elle Magazine, Melissa Ambrosini in her podcast interviews inspiring thought leaders from around that world who will spring you into action.
This a podcast that avoids the sugar coating. It's a conversation with your best friend, so expect harsh truths, honesty and countless moments of gut-wrenching laughter.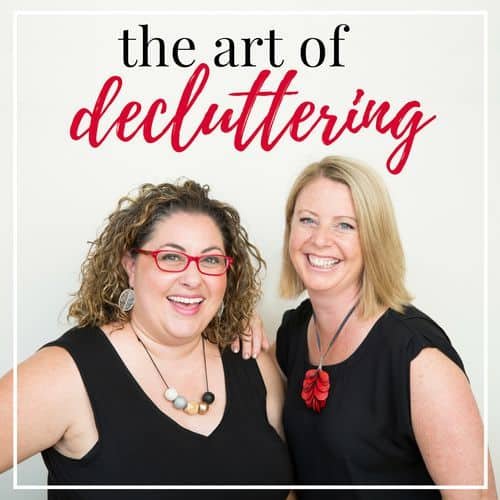 It happens to all of us. Sometimes we forget and our homes become cluttered and disorganised. Amy Revell and Kirsty Farrugia are here to help as Professional Organisers and they chat about how they keep their homes in tip top shape.
Special Mention
Ever wondered how to rob a bank? How to pull of the perfect heist? This podcast gives you an entry into one of Southern California's most prolific bank robbers. In 14 months Joe Loya hit 30 banks! He tells his story from an abused child to an infamous bank robber, violent convict, ex-con, writer and ultimately, a reconciled son.