The entertaining season is upon us, so if you're planning on hosting dinner parties, or afternoon drinks, here are some tech gadgets which will get your home looking sharp as quickly as possible.

Invest in tech which will do the work for you: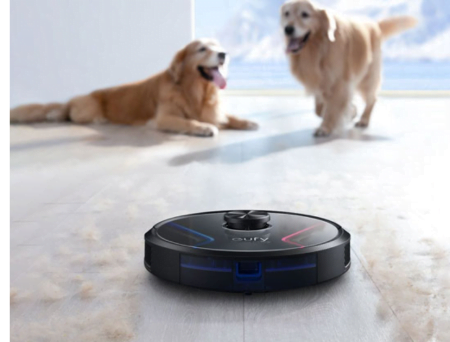 Everyone's too busy buying groceries and drinks for guests – along with a hectic social calendar now that lockdowns are finished. So one of the best tech gadgets to help with the domestic load is the robotic vacuum. These are exactly the type of tools that will help you reclaim some of your hard-earned free time.
Eufy has released the a twin Turbine Powered RoboVac X8 and X8 Hybrid this month and with the advanced AI these vacuums have, you can now leave all your vacuuming vacuuming and mopping to the Eufy.
The new Eufy RoboVac X8 range has Twin Turbine Technology which applies two turbines generating 2000 Pascals (pa) of higher suction power for deeper, smarter cleaning along with up to 180 minutes of vacuuming.
With this longer time of battery life, these robot vacuums can clean large houses in one charge, removing the pain points of cleaning and suited for various house styles.
As well, the BoostIQ Technology  suction power automatically increases when needed, such as when changing levels from a hard floor to a rug. For pet owners, pet-hair cleaning capabilities have increased by almost 57.6% compared to previous RoboVac models.
The Eufy RoboVacs use Smart  iPath Laser Navigation which memorises the home layout with virtual maps, detecting which rooms to clean for efficient cleaning around the home. It senses stairs and finds its way out of trouble spots. Taking it a step further the X8 hybrid model includes a 2-in-1 mop and vacuum function with a 250ml water tank, large enough for up to 140 minutes simultaneous mopping and vacuuming.
An added touch is the fact the X8 utilises Voice Assistant technology, working with the Google Assistant and Alexa.
For more about the Eufy product range you can visit here.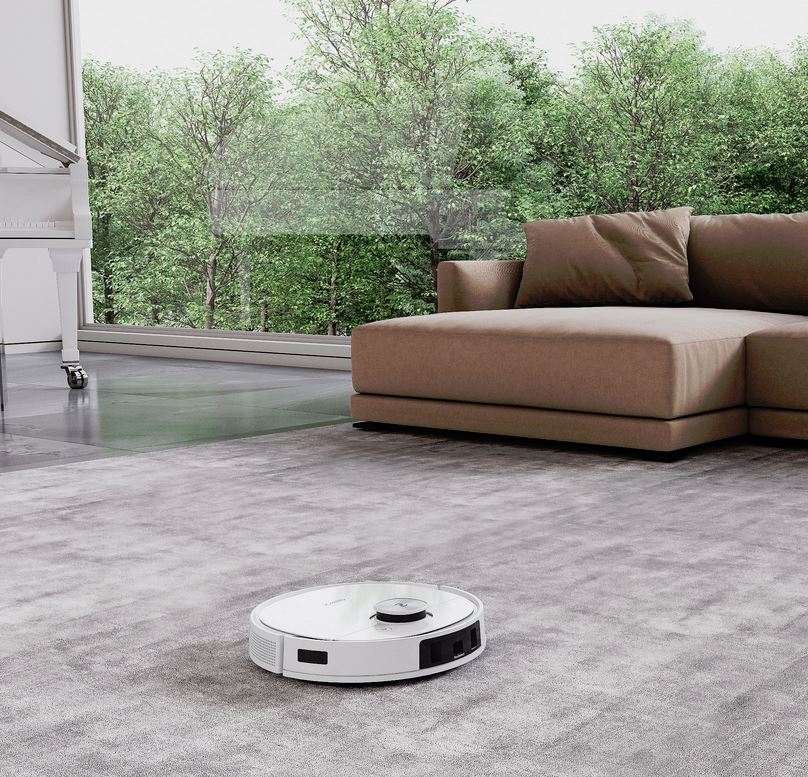 Another example of a robot vacuum is the DEEBOT T9+ from ECOVACS which takes care of everything from vacuuming – to mopping. Even the air smells fresher after one of these has gone and vacuumed your home.
It's all totally controlled from your phone anywhere, anytime! Plus the DEEBOT T9 has an auto-empty station where it goes back each time it needs to recharge. It has inbuilt obstacle detection technology – or AI – so it won't get stuck as it navigates around your home as it soon works out the best way to clean and off it goes. It is truly a hands-free experience.
Jazz up your table setting with a quick DIY project!
If your napkins and table settings are looking tired you can jazz them up by using the Cricut. The Cricut takes the time and energy out of complicated crafts with an easy-to-use app so you can make fun, new, iron on patterns with just the click of a few buttons.
Check out how lifestyle influencer, Geneva, used the Cricut to brighten up her space:
Add some colourful mood lighting:
Everything looks better in the right light so whether you're planning to entertain indoors or outdoors you can use all of these options to brighten your place up –  strip lights, fairy lights, festoon or colour changing bulbs. They're quick and easy to install but make a big impact.
The range from CONNECT SmartHome can be integrated to work together and they can be controlled by your phone or your favourite smart speaker. With a full spectrum of RGB colours to choose from, maybe tonight's dinner mood is feeling very purple or orange?
Take a look here for more about CONNECT SmartHome lighting.
With these quick and easy steps, your home will be ready for entertaining in no time!
For more from Women Love Tech about how to add to your lifestyle at home, visit here.
https://womenlovetech.com/ecovacs-latest-robotic-vacuums-map-your-home-so-hey-no-more-getting-stuck-under-the-bed/