What makes a great company? The questions everyone wants answered. The truth is, there is no single answer for this. Different people will answer differently, and no one path can be the same. But there is a way to start understanding what a great company looks like with this new podcast.
It's the Vibe and it's giving listeners insight into company culture from the perspectives of those reaching the highest of heights in the business world. With host, Ian Tyler, Talent Chief Strategy Officer, you'll get answers to all the questions you've asked yourself as an entrepreneur, as well as a breakdown of six core topics that make or break a business:
internal communication
innovation
retention
perks
brand
DE&I
"When creating this podcast, I wanted to ensure there were tangible takeaways and real-life examples on each of our topics so that listeners could walk away with actionable insights and start moving the needle on their company culture or bring new ideas into their own narrative." – Ian Tyler, Chief Strategy Officer Talent
The guests you can look forward to listening to include Christie O'Toole, Senior Manager of APAC and LATAM Communications and Engagement at Salesforce; Jennifer Mumford, Chief of Staff to the CHRO at Zip Co; Paul Sigaloff, Managing Director & VP ANZ & INSEA at Yahoo; Aoife Fitzmaurice, Chief of Staff (CPO) and VP, Organisation Design and Workplace Futures at Sage; Mark Serunjogi, Employer Brand Manager at Zalando; and Vanessa Sorenson, Managing Director at Microsoft New Zealand.
From each speaker, you'll get "tangible takeaways and real-life examples" from each of the above subject areas that you can implement into your working life. You'll learn that there's more to businesses than meets the eye – the goal may be to get results as a group, but what's the key to achieving such efficiency and productivity that the biggest companies achieve?
It's (all in) the vibe.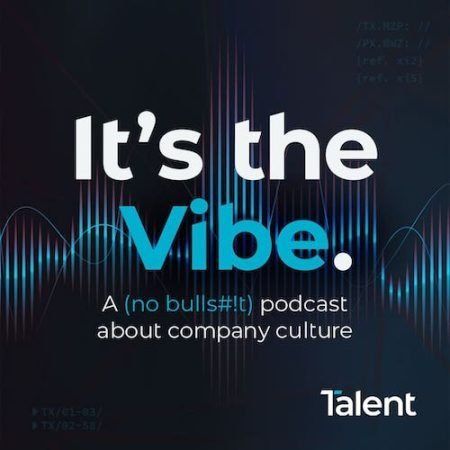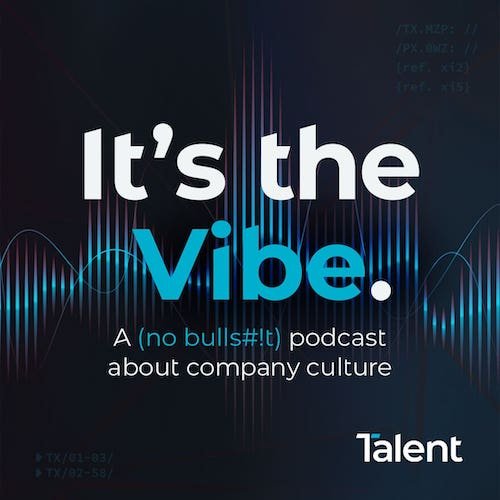 Listen to the podcast here.