During lockdown, Australians have created more new Spotify playlists than ever before and to celebrate this milestone, two well-known Australians have shared their favourite Spotify playlists with us and they are gardening guru Jamie Durie and celebrity chef Poh Ling Yeow.
Many of us are familiar with Jamie Durie who started out as a dancer with Manpower Australia but soon transferred to our television screens, giving us advice about landscaping and growing plants in TV shows like Backyard Blitz and The Outdoor Room.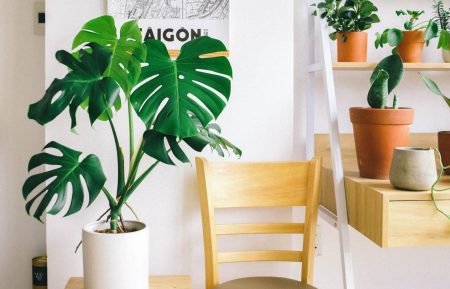 Here are Jamie's tips for how you can use audio to benefit your plants:
Open up your plant's stomata … it's like opening up your heart. The stomata are tiny pores of a plant that allow more air and enable your plant to grow. Do this by playing tunes with gentle, stringed instruments. If classical isn't your thing, some nice acoustic tunes can be just as influential. From little things, big things grow.
Unlike Meghan Trainor, your plants are NOT all about that bass. Too much bass can damage your plants. They also respond negatively to bad language so maybe skip the heavy hip hop or that epic dance track and go for something a little more soothing.
Did you know your plants are sentient? That's right, they can feel and perceive – which is why it's not surprising that music can influence their growth. Your plants respond to the sound vibrations from running water through your house pipes and soil and will move their roots towards the sounds. Consider playing all the same tunes that give you the feels and your plants could reap the benefits.
And here's Jamie's favourite Spotify playlist for nourishing your plants with sound: here

Did you know music can affect your experience of flavour?
As well as affecting plants, science has shown music has the ability to change our experience of flavour. Celebrity chef Poh Ling Yeow, who started out on MasterChef Australia as a contestant and after almost winning the first series, she came back to the show as a mentor. Poh says she loves to listen to music as she cooks.
Here are Poh's tips for what sort of music gets her dancing in the kitchen:
Music charges me up in the kitchen. It gets the cocktails shaking, the booty bumping and chopping to a beat shakes the monotony away – be careful to watch the digits though!
For me the kitchen will always be a place of nostalgia. I love the familiarity & charm of old world tunes because it makes everyone's eyes light up and pairs perfectly with my style – good old fashioned cooking!
When it's time to find soundtracks for sipping and tasting I go soothing, croony, moody. Combine the buttery tones of Nina Simone with a classy creme caramel and sparks of contemplation and conversation will be sure to fly!
Here's Poh's favourite Spotify playlist for playing while you're cooking: here
Australians are creating more playlists than ever before
Over the past few months when many Australians have been in lockdown, Spotify has found we're creating more playlists than ever before!
It's probably because sound – and particularly music – is such a strong influence in our lives and if we have more time, listening to music is one of our go-to pastimes.
Over the last 30 days there's been a 93% increase in daily plays of Australian user-generated plant and/or gardening playlists and a 42% increase in daily plays of user-generated cooking playlists.
There has been a 93% increase in daily plays of user-generated playlists with the title plant and/or gardening over the last 30 days
Australians are interested in creating playlists they can listen to while they cook – in total, Australians have created over 60,000 playlists with the title cook and/or cooking.