Kate Musgrove is the APAC Managing Director of Texas-based digital marketing company Bazaarvoice. Women Love Tech's publisher Robyn Foyster talked to Kate about the problem of fake reviews, retail apps she loves and her plans are for International Women's Day.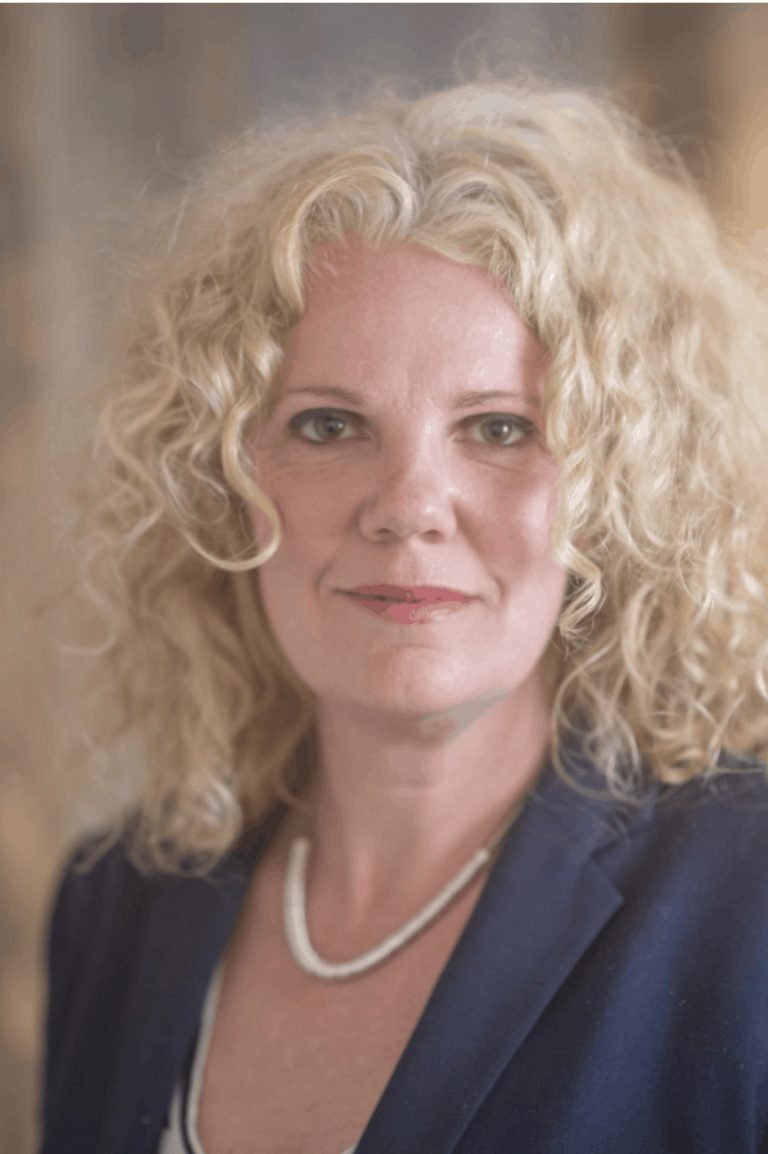 What has the rise of fake reviews meant for retailers?
Fake reviews are on the rise, and retailers and businesses alike will need to focus on addressing the issue to ensure that they continue to hold shoppers trust. Nearly a third of Australian consumers (30%)* will not buy a product if they suspect it has received fake reviews. The impact on a retailer and brand is huge and can be long-lasting, especially when you think that consumers can easily lose their trust in a brand/product, which could result in them avoiding the product and brand altogether.
Ultimately, retailers need to ensure all of their reviews are authentic as consumers are looking for positive reviews as well as negative reviews. The absence of reviews raises red flags to shoppers. We work with both brands and retailers to ensure that brands can authentically connect to their shoppers and that they have genuine user-generated-content (UGC) to guide their purchases.
How do consumers feel about fake reviews? And do you think a new set of standards are needed to combat them?
Generally, Australian consumers are very unforgiving once they've lost trust in a brand or company. Bazaarvoice's research shows that fake reviews generated by a brand itself are more detrimental to trust than fake reviews from shoppers. As a result, the big risk is a loss of business, as Aussies are more likely to give a brand the cold shoulder.
Echoing consumer sentiment globally, nearly three-quarters of Australian shoppers want to see a new set of standards to tackle fake reviews, regardless of whether this is a legal requirement. Australian consumers want a broad range of tactics to combat fake reviews, including daily reviews of customer content and more transparency in review processes. The biggest factor to resonate with consumers is only allowing verified customers to post reviews online.
Why there will be more importance placed on the need for businesses to comply with the Australian Competition and Consumer Commission (ACCC) rules on managing online reviews?
If businesses are aware that fake reviews are on their site and they do not remove them, they can be at risk of breaching the Competition and Consumer Act 2010. The ACCC has taken action against businesses in the past and now that there is an increased importance placed by shoppers on combatting fake reviews, I believe the need for active compliance in this area will increase. Businesses may also face increased pressure as Australian's are calling for those who breach these standards to face significant fines and the ACCC will need to demonstrate its response.
How is Bazaarvoice's Trust Mark protecting brands, retailers and shoppers?
Bazaarvoice's Trust Mark is a signal to consumers that the review content they see is safeguarded by our Authenticity Policy. When we give user-generated content the Trust Mark, it must satisfy strict criteria, which uses a dedicated team of analysts to monitor reviews with sophisticated fraud detection technology and industry-leading best practices. Including being free of fraud and spam, free from edits other than those made by the author, and incentivised reviews must be transparent.
Our approach to online reviews with our Trust Mark and Authenticity Policy helps to protect consumer trust and loyalty for brands and retailers by assisting their prioritisation of transparency. For consumers, Bazaarvoice's Trust Mark ensures that shopper reviews are genuine and can be trusted.
Can you tell us a little about yourself and Bazaarvoice? What do you do?
I began my role with Bazaarvoice as Client Success Director in the UK in 2009, before moving back to Australia to take on the role of Managing Director, APAC in 2015. I'm passionate about seeing brands and retailers successfully adopt new technologies to drive real business success, and giving consumers the confidence to buy, in an ever-changing retail landscape.
Bazaarvoice is the world's largest provider of online customer ratings and reviews and is made up of more than 6,200 brand and retailer sites globally. We have more than 1 billion consumers viewing and sharing authentic UGC, including reviews, questions and answers, and photos from social networks.
In Australia, we work with eight of the 10 most visited Australian retailer websites including MYER, Bunnings and Officeworks. Our partner brands include L'Oréal Australia, Electrolux, Samsung, Endeavour Drinks Group, Burt's Bees and Unilever. The total number of reviews across Australian brands and retailers in the Bazaarvoice network has seen explosive growth, rising from 11.8 million in 2018 to a whopping 25.9 million in 2019, showing how Australian shoppers have embraced their advocacy role and power to influence.
Do you have any favourite retail apps and why?
The Iconic app for its personalised and well-curated offers and promotion of new products across my favourite brands. I also love the IKEA app that uses augmented reality to virtually place IKEA furniture in your home, allowing you to essentially try before you buy, all in the comfort of your own home.
Are there any other technology/technology advancements in relation to retail that you like?
I have recently enjoyed seeing the impact of retailers taking learnings from online reviews to improve the shopping experience for customers in their brick-and-mortar stores. The recently opened Dan Murphy's concept store on Sydney's Northern Beaches is a great example where all stocked products have achieved an online rating of 4 stars or over and have been specifically curated for the location. The concept store has a much smaller footprint than a usual Dan Murphy's store and by using local online customer reviews they have been able to ensure they stock products that they know their customers will like.
Are you doing anything to celebrate International Women's Day (Saturday 8th March 2020)?
As a tech company with more than half of our local leadership comprising of women, I will be spending time being thankful and celebrating with these incredible women, who I have the honour of working with every day.