Leading Australian skin scientist, Terri Vinson talks about the skincare trends this year. Terri is the owner and founder of Syergie Skin.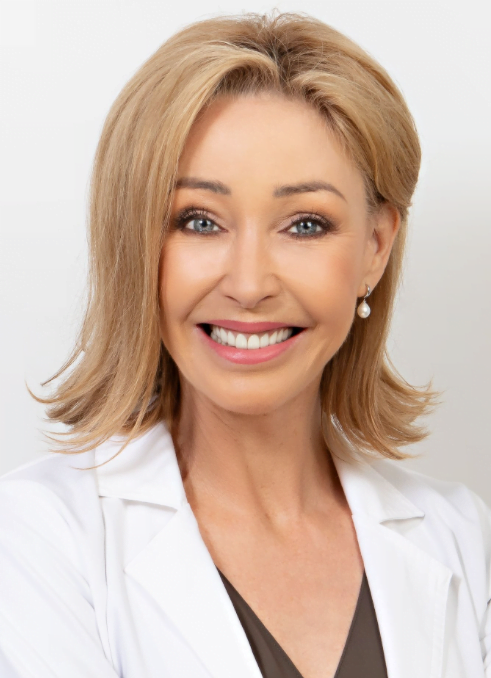 1/ Move over clean beauty… make way for evidence-based 'clean science'.
The 'Clean' and 'Green' beauty trend has been on the rise for the last few years, with consumers opting to align themselves with brands upholding a strong philosophy of promoting human health and creating ethical products.
Whilst clean beauty is a valid brand platform, consumers are now wanting to take this to the next level by investing in evidence-based ingredients that truly deliver, while still falling under the umbrella of 'clean' products. Consumers are seeking scientifically verified and visual results from products with both human health and the environment and front of mind. Skincare formulators must ensure that all ingredients added to their  products are clean, ethical, and… actually deliver results! I believe that 'clean science', rather than 'clean beauty', is the emerging trend for 2021.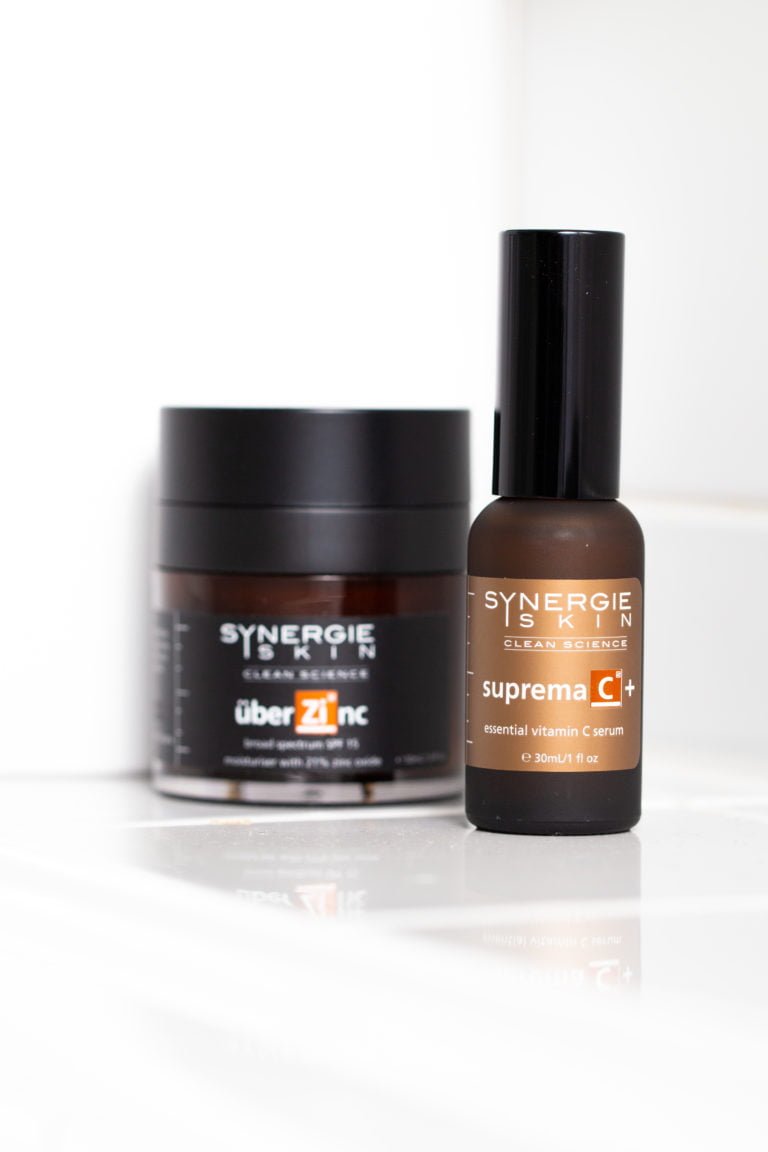 2/ More than just makeup, we're talking 'intelligent cosmetics' that deliver real skin benefits
This year, consumers will be expecting more than just the superficial 'wow factor' benefits from their makeup. Savvy consumers have embraced the mineral makeup trend for years, steering away from products containing artificial colours, plastic-based shimmer additives, talc, chemical sunscreen and undesirable fillers that may look great, but do nothing for the long-term health of our skin or our marine environment.
I believe that makeup should be considered an extension of any good skincare regimen. It should be the final step in your morning routine, offering protective benefits and often antioxidant protection.
Broad spectrum protection is no longer enough from cosmetics. Better formulated mineral makeups should offer a multitude of real skin benefits. Time poor consumers feel more confident knowing that their makeup delivers protection from solar damage, environmental free radicals, pollution and dehydration. Using high levels of zinc oxide (over 20%) and titanium dioxide creates excellent protection for UVA, UVB and even infrared (IR) solar radiation, which contributes to free radical cell damage and skin ageing. Vitamin C, green tea extract and lycopene are excellent antioxidant additions, and new plant based liposomes help to hydrate the skin all day by adjusting to your skin's needs.
And when it comes to sun protection, there's so much more to mineral makeup than just high levels of zinc oxide and titanium dioxide. Blue light protection from the sun, and even our screens and devices to a lesser degree, is an emerging new trend in skincare and after a year of countless Zoom meetings, we will be hearing even more about it in 2021. Consumers will be looking for mineral makeup that uses natural iron oxides as the colour base, rather than the more commonly used artificial FD&C dyes. Iron oxides offer the added benefit of protection from harmful blue light radiation, also known as HEV (High Energy Visible) light. Blue light can penetrate down at the deepest level of our skin, where our precious collagen and elastin resides, and HEV can accelerate the ageing process in our skin cells and increase uneven skin pigmentation. Eek!! But never fear… minerals to the rescue! Iron oxide pigments (namely red, yellow and brown iron oxide that help to create that perfect mineral-based skin tone) at a dosage over 3% will help to protect skin from harmful blue light.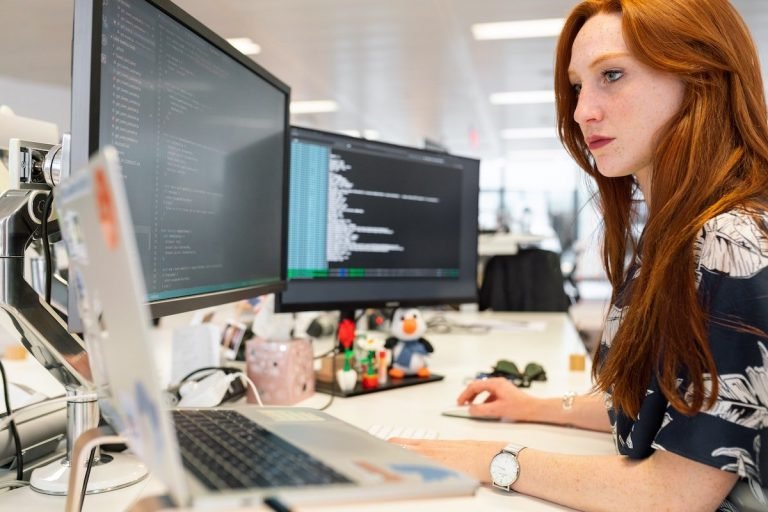 3/ Balancing our skin microbiome
Balancing the microbiome of the gut has been on-trend for the last decade and now the skin is on our radar for balancing the bugs! This year it's all about balance – we can expect to see a rise in demand for products designed to balance the skin microbiome. Did you know that there are more bacteria sitting on the top of the skin than the total number of skin cells we possess? Cool, huh? So, we really need to nurture and balance these little microbes with skin prebiotic and probiotic lysates. I think of the prebiotic as food for the good bacteria. My favourite prebiotics to formulate with are inulin and alpha glucan oligosaccharide. Probiotic lysates contain the active sections of the good bacteria that deliver the barrier strengthening results to the skin.
Here's a hint: Look for bacterial lysates such as Bifida ferment lysate and avoid skincare products with whole, live bacteria. This is because the preservative in the product will probably kill it before you open the jar! What a waste!
Using prebiotic and probiotic skincare drastically helps with skin redness, sensitivity, inflammation, breakouts and 'maskne', a concern we are seeing so much more of these days due to higher stress levels and with our skin barrier being compromised with mask wearing.
4/ 'Unmasking' a new trend in 2021
COVID-19 has certainly seen an increase in the need for self-care, and the skincare beauty mask category growth has certainly reflected this emerging trend. The market has seen a huge upturn in the 'me time' product categories where consumers are taking time out in their busy week to truly treat themselves.
We'll see an increase in detoxifying and clarifying masks, and deeply hydrating treatment masks to combat the havoc wreaked on skin, particularly from hours of wearing COVID-protective masks. Entering a highly competitive market, these masks must really pack a punch with evidence-based cosmeceuticals while still offering clean beauty ingredients. Time poor consumers are expecting visible results from masks with active ingredients in minimal time. Express masks are an emerging trend offering a quick and effective pick-me-up before an evening event or even a mini-pamper session before starting a busy workday. The nurturing and results-driven mask experience is the perfect way to alleviate the stress we are all feeling now, and this area will continue to see significant growth in 2021.
5/ Consumers are craving transparency and knowledge
Today's consumers are incredibly savvy and are demanding transparency from brands. They are hungry for information, education and want to cut through the hype to understand exactly what they are applying to their face and body. They take exception to the fancy marketing terms, mind boggling jargon and 'promises in a jar' that currently flood the beauty and skin care industry. 
Consumers are eager to uncover the truth about ingredients and what is actually in their bathroom cabinet, so they can be empowered to invest in products that are proven to deliver results and suit their specific skin needs. 
There is one trend that will always remain, that everybody deserves to have complete confidence in their skin, and I am dedicated to debunking the wild and often unsubstantiated skin myths out there by helping to inform and educate Australians to make smarter skin care choices. If consumers want answers, I want to shout it from the rooftops. 2021 has a lot pegged on it but one thing is for certain, information is key and that is a trend that I am always going to get behind.