There's something incredibly appealing about the Lenovo X1 Fold and that's the fact you can fold it up and pop it into your bag. No more lugging around a big heavy laptop. 
It's pure portability bliss and might I add ever so stylish. 
The Lenovo X1 also comes in stylish black leather (sustainably sourced from Italy, no less) and it has a neat little kickstand that opens up at the back that is lined with red – fire engine red that is, sort of like Christian Louboutin red bottom shoes.
For those not in the know, the designer's high-end stiletto footwear incorporates shiny, red-lacquered soles that have become his signature.
Being foldable is really appealing for busy types like myself who want to be able to have a PC on the go and one that is both light to carry and has strong battery life, too.
Dubbed the first ever foldable PC, the Lenovo X1 is versatile because it can serve as two screens or opens up as one bigger screen. In fact, there's multiple uses you can apply it to. One problem though is there is no backlight and I experienced some orientation and keyboard issues.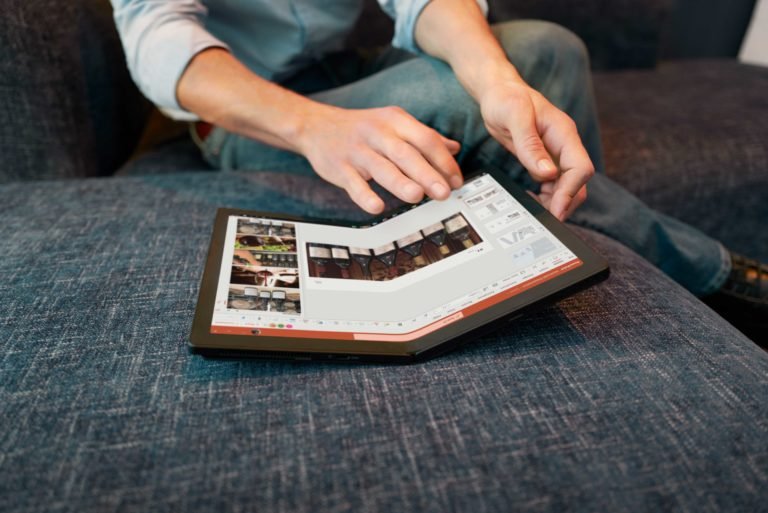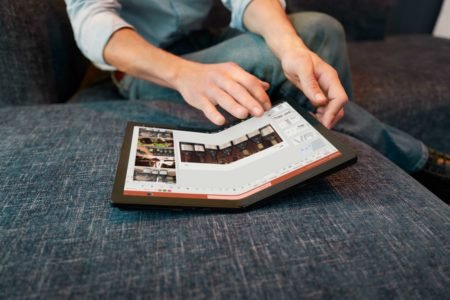 Here's an example of what it looks like when it's folded.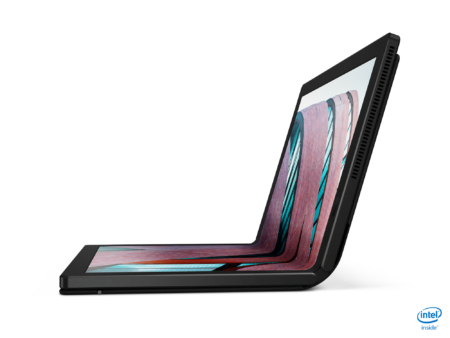 Here is what it looks like when you are using it with a keyboard and Mod pen. 
All in all, the Lenovo X1 is fun to use and the folding feature is impressive. 
Summary of Lenovo X1 Features
Foldable 2K 13.3" OLED Screen

Engineered chassis and torque hinge

Intel Core Processor with Intel Hybrid Technology

Authentic black leather cover with built in kickstand

Mode Switcher software

Lenovo Fold Mini Keyboard which is detachable

Lenovo Mod Pen

Wi-Fi 6 and 5G WWAN optional

Dolby Atmos Speaker System with Dolby Access Apps
Find out more about the Lenovo X1 here:
https://www.lenovo.com/au/en/thinkpad-x1-fold
AU $3,896 (prices may vary)