Recent research, published in the PLOS journal, underlines the importance of having a good relationship with your partner. The report highlights the clear link between relationship quality and mental well-being. It seems that no matter how society evolves, or how sophisticated we become if we don't have nourishing connections, it can take a dramatic toll on our overall happiness.
Tantric Heart Wound Healer, and relationship expert, Bella Maree Lane, has counselled couples on how to achieve relationship bliss. She says, "Awareness is a  foundational element in every successful relationship. It's the willingness, alongside the ability, to bring everything into the light. To have open, honest, non-judgmental communication where the ultimate goal is greater intimacy and connection. Whatever remains in the shadows—unexpressed and festering—creates hidden resentment, which ultimately kills attraction and potentially extinguishes love and intimacy."
With technology now playing an increasing part in facilitating more meaningful interactions, we've put together a list of 5 of the most popular relationship apps. Use them to initiate daily communication, celebrate your lives together, and spice up your relationship.
Communicate and keep love alive: Between
This app is billed as the go-to chat app for those in love. Part of its appeal lies in its ability to help you express yourself with a variety of gifs, cute stickers, and emoticons. The makers suggest that you use it only for your beloved—a sacred medium that elevates that person's significance. The app also saves photos, videos, and other precious memories, whilst creating a 'story of your relationship'. This allows you to reminisce about important landmarks and preserve vital memories. You can be creative and fully express your feelings, desires, and appreciation.
Learn how to speak the language of love: Love Nudge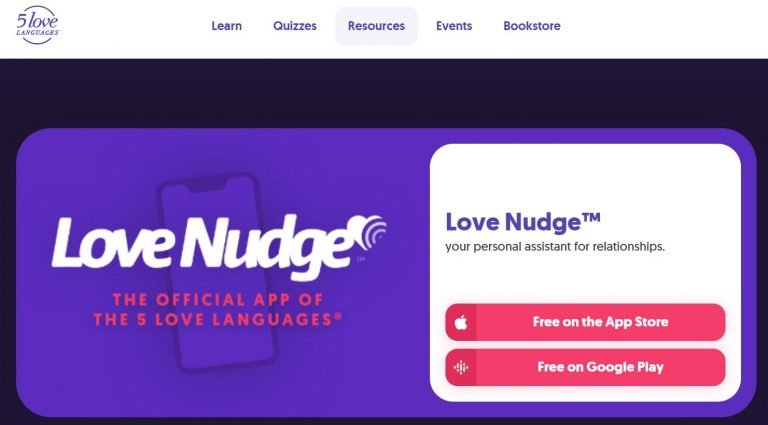 The Love Nudge app is based on the acclaimed book by Gary Chapman—The Five Love Languages. The 1992 classic helped couples worldwide to learn their respective partner's language of love, in order to overcome misunderstandings and potential disappointment. It is an awareness of how your partner most easily receives your gift of love. The app provides the means for couples to complete a profile and connect through a number of activities. Each step is aimed at helping you achieve 'relationship goals'. You can also set reminders to check in with your partner— or nudge them—to keep the flames of love burning fiercely.
Bring your lives into alignment: Merge
Thriving relationships are those where both partners learn to meld the different parts of their lives into one coherent whole. New couples, in particular, complain that disagreements arise because of the inability to coordinate disparate activities and goals. Merge aims to overcome the gap by helping couples schedule dates, split tasks, and 'vote' on big decisions. Given that seemingly minor squabbles can lead to greater unrest, Merge promises to ease potential points of friction and create a greater sense of calm and connection.
Take stock of your relationship: Coupleness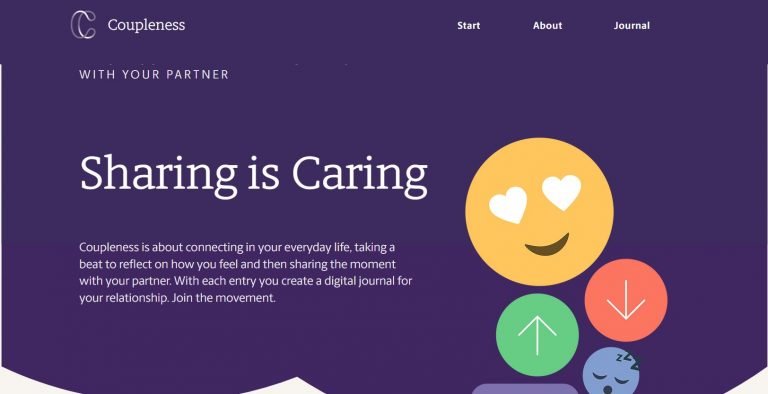 Sometimes, the hardest part of communicating as a couple is simply getting started. Coupleness acts as a conversation starter and promises to initiate important and meaningful exchanges, in only three minutes a day. By asking a series of questions, the app takes a snapshot of your relationship and offers an appraisal of its overall health. The 'insights' feature gives you a health rating and allows you to see, at a glance, where you're excelling and where you might consider further exploration.
Track finances to avoid arguments: Goodbudget
According to the American Academy of Matrimonial Lawyers, finance is still ranked as the number one reason behind marriage breakdowns. Although Goodbudget may seem like a rather mundane recommendation, when it comes to relationship-strengthening considerations, money cannot be underestimated. Simple household economics has the power to either derail even the most devoted couple.
Goodbudget works on an old-fashioned principle where money is assigned to virtual 'envelopes'. Money goes into the envelope and is set aside for a certain purpose, which is agreed in advance by the couple. This surefire method allows you to save money for the all-important events in life—vacations, Christmas, weddings. While planning does not ensure that everything will always run smoothly, at least it allows you to talk about your spending habits, prioritize, and defuse the sometimes emotive topic of expenditure.