LinkedIn, a social media community for professionals, where people share content and connect with one another in order to broaden their work horizons; has recently compiled a list of 12 members in Australia who are getting the most attention, the most views and are generally the most active across a range of industries.
Diverse in terms of both the industries and the members, the spotlight on Australia will be shone upon members from within the Government, Health and Wellness, Construction, Higher Education and Hospital and Healthcare.
And also remember you can get information about Women Love Tech from our Linkedin account here: https://www.linkedin.com/company/women-love-tech/ or from our publisher Robyn Foyster
Here are the 12 spotlight members of Linkedin:
1# Victor Dominello – Minister for Customer Service – NSW
Has been an active member in the community who has regularly asked for feedback and has engaged with the community regarding the launch of the NSW Digital Driver's Licence.
2# Mohammed Yassin – Commissioner at the Victorian Multicultural Commission
3# Kate Jones – Minster for Innovation, Tourism Industry Development and Minister for the Commonwealth Games
4# Jane Issitt – Director at Distinct Renovation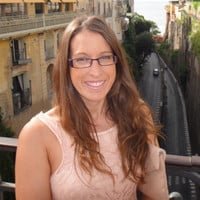 #5 Mick Hughes – Physiotherapist at The Melbourne Posts Medicine Centre
6# Bec Rowe – Workplace Wellness Consultant at Pinnacle Health Group Australia
Often shares her views on health to the community such as things like the importance of sleep and the vulnerabilities of the 'imposter syndrome' that we may face in the workplace.
7# Tracy Kitching – Owner of Tracey's Wellness Mojo
8# Uwe Aickelin – Head of School of Computing and Information Systems at University of Melbourne
Has been sharing his perspectives via articles and posts on the impact of AI on the Education sector and building a workforce for the future.
9# Kourosh Kalantar-Zadeh – Director of the Centre of Advanced Solid and Liquid based Elect at UNSW
10# Sandeep Reddy – Member and Roster of Digital Health Experts at The WHO
11# Dr Raj Khillan – Pediatrician at Western Health
12# Dania Khawaja – Surgical Assistant at Renaissant Aesthetic Health