Women Love Tech interviewed Priceline hair and make-up director, Sarah Laidlow, to get her tips and insights on getting the perfect salon-grade blow-dry while we're at home practicing our social distancing. With many of us now working at home, it's important we be camera-ready for any Zoom call throughout the day.
How easy is it to get the perfect salon blow dry at home?
Whether it's a big bouncy blow-dry, a sleek and straight look or a tousled French-girl wave, a salon style result takes practice (there is a reason that your hairdresser trained for 4 years!). But after a few attempts, a decent hairdryer, and the right products for your hair type (and greater arm strength) it's achievable.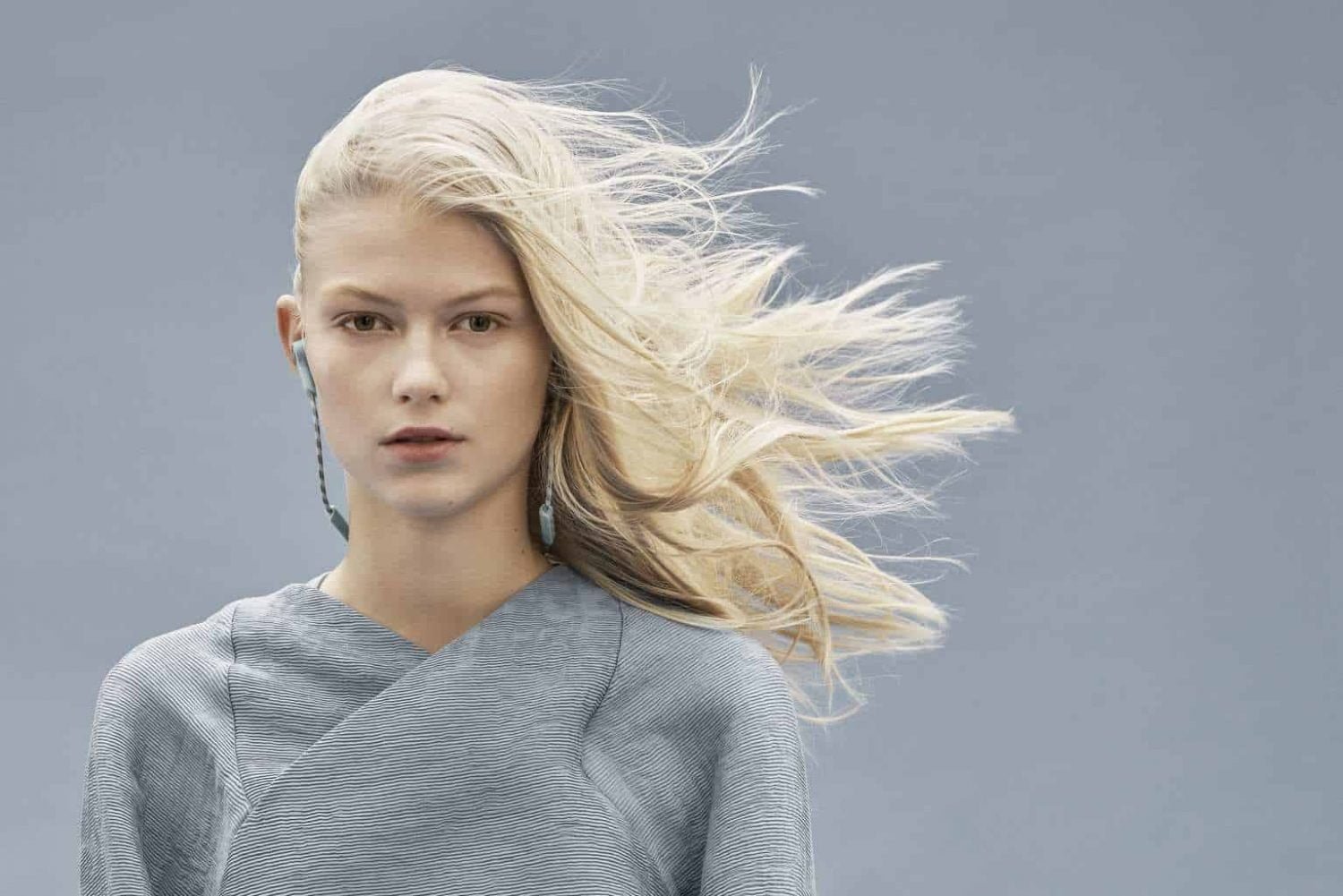 Is it something people with shorter hair can achieve?
Short hair is often a lot easier to blow-dry than long hair (providing you have a good haircut!). If it's a great shape that suits your natural kinks and movement, and is cut to complement your face shape, then with a little finesse it will virtually do itself. The direction you pull the hair, the way you move the hair around the brush, and the amount of heat/cooling time you give each section makes all the difference!
Are there any special products you need to achieve the great look you get when you're at the hairdressers?
This, of course, depends on your hair type and the look you're wanting. For example, if you have fine hair and you like it to look fuller you'll need bodifying products like the Kristin Ess thickening spray. If you have thick, coarse hair and you prefer it silky then you'll be wanting to use softening and hydrating products such as the Kristin Ess strengthening reconstructive mask for 'softening' and the Sheamoisture manuka honey & yoghurt mask for 'hydrating'. A heat protectant such as the Tresemme Hair Heat Tamer Protective Styling Spray is also essential as you won't be as careful with the direct heat of a hairdryer as your hairdresser would be.
How long would it generally take to blow dry your hair at home?
Depending on how thick your hair is and if it tends to naturally hold a lot of moisture, about 15-30 mins would be the expected blow-dry duration.
What is the secret to ensuring a longer lasting shape with the blowdry?
There are a few little tricks to help set the shape and ensure your blow-dry lasts longer. Prepping your damp hair with a blow-dry cream like the Kristin Ess Air dry cream, or a mousse or spray such as the Tresemme styling mousse will help with a little extra hold factor. If you prefer a bouncy look, after each section has been dried with a round brush, wind it onto a hair roller such as the Freestyle self grip rollers while the hair is still warm. Let all the hair cool on the rollers until completely cold – this will help to hold the bounce for longer. The things that make your hair drop are heat and moisture! One of the biggest enemies for a long lasting blow-dry is a steamy shower. The best way to avoid the flop factor is to use a shower cap to protect your blow-dry from the steam. With this in mind, leaving too much moisture in your hair after you've styled it will make it drop too. Make sure your hair is fully dry to help with that lasting factor. You can also try a silk pillowcase to alleviate the overnight fuzzies that happen when you toss and turn in your sleep or use a hair product like the John Frieda 'Frizz Ease' serum.
It's been said that the heat from blow drying hair can cause damage.
Heat absolutely damages hair. Once your hair is heated over around 120-130 degrees, a few things start to happen. The pigments that give your hair its colour begin to alter (e.g. bleached hair goes brassy and brown hair throws a red tone). The keratin that gives your hair its strength and elasticity break down and the outer surface (cuticle) of the hair cracks and frays.
Do you have any ways to combat this?
Use your blowdryer on a lower heat setting and don't press the nozzle of the dryer onto your hair. The nozzle should be around 5cm away from the brush (and your hair) as you dry it. Always use a heat protectant spray like the Toni & Guy heat protectant mist. These sprays will help to reduce heat damage, however you still need to minimise your hair's exposure to direct heat.
What's the biggest mistake you can make when blow drying hair?
It really does depend on your hair type. Some hair can take a lot of tension and heat whilst other hair types are delicate and need extra TLC. The biggest no-no's are;
Burning or dehydrating your hair with the blowdryer too close to the hair and the heat setting too high
Not using heat protectant
Leaving too much moisture in the hair (ie. not drying it to the point where it will hold its shape)
What is it you look for in a hair dryer? Do you have any that you recommend?
When it comes to air power and heat control, I like a strong air flow so I can control the final shape. A professional hairdryer also makes all the difference! A few of my favourites are the VS Sassoon 3Q Hairdryer is a great option as is the Remington Salon Professional Hair Dryer.