In a world filled with choices and information overload, finding trusted recommendations can often feel like searching for a needle in a haystack. Enter Suggesterfy, a social discovery mobile app that's reshaping the way Australians connect with their trusted network, but there's a twist! It's positive suggestions ONLY. With its exclusive focus on fostering positivity and empowering users to make informed decisions, Suggesterfy is poised to become the ultimate go-to platform for personalised recommendations in today's digital landscape.
What does the app do?
Suggesterfy is more than just another app; it's a revolution in how recommendations are shared. Unlike the noise of online reviews and scattered advice, Suggesterfy harnesses the power of personal connections to streamline the discovery process. Users can access a curated selection of recommendations from their circle of friends and family, all in one convenient place so you can forget asking your family WhatsApp group who never respond or posting on that Facebook community page. From dining hotspots to travel gems, this app is designed to cater to individual preferences, making decision-making easier and more enjoyable.
The inspiration behind it
The brainchild of Melbourne-based entrepreneur and mother-of-three Deanna Bugalski, the idea for the app can be traced back to the repetitive lockdowns of 2020. Faced with the challenge of finding family-friendly activities and trusted recommendations, Deanna saw an opportunity to create a solution that would benefit not only her but countless others in similar situations.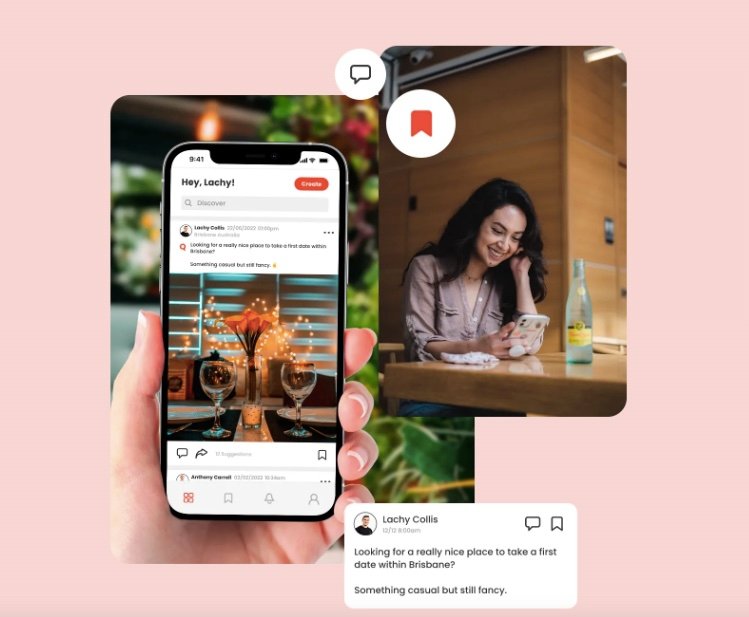 Taking on the big guys
Google reviews is plagued with imperfections – from businesses buying good reviews to being trolled with spam bot negative reviews, it can make or break a business's success. Deanna believes it's an unfair and flawed system and has taken control to build a better one.
"The way reviews about businesses currently work is extremely flawed. There are thousands of social media groups that exist solely for people to be hired to write good reviews about businesses, or to help remove negative reviews and comments," said Deanna.
"I wanted to make sure small businesses are supported and showcased through Suggesterfy. These businesses rely on positive, word of mouth referrals and promotions and I wanted to make sure the app helped support these local businesses and in turn, communities.
"So in a world that can often be filled with negativity, Suggesterfy is instead spreading positive advice. We believe that sharing positive experiences and recommendations can uplift individuals and foster a supportive online community."
Leveraging her background in retail and the beauty industry, Deanna joined forces with her husband whose business acumen added a strategic edge to the app's development. Their shared vision for a platform that prioritises positivity and genuine connections led to the birth of Suggesterfy.
Plans for the future
Deanna's passion for supporting local businesses and communities is a driving force behind Suggesterfy's mission. With a keen focus on promoting positive interactions, the app aims to uplift individuals and create a supportive online community. Deanna's determination to provide a platform that showcases local businesses in a positive light aligns with Suggesterfy's commitment to changing the way recommendations are shared.
Suggesterfy has officially launched on both iOS and Android devices. Australians are invited to join a network where reliable suggestions are celebrated, and negativity takes a back seat. The future holds exciting potential as the app aims to become a digital hub of trustworthy recommendations, further simplifying the decision-making process and enhancing the user experience.
For more information about Suggesterfy and its innovative features, please visit https://www.suggesterfy.com/