Since the COVID pandemic, more Australians are looking to take up quality short courses which will improve their skills, protect their jobs and progress their career, according to a recent survey commissioned by the University of Melbourne.
Results from the survey show a significant increase in demand for upskilling courses since the pandemic began, with the quality and reputation of the training institution a key consideration for prospective learners.
The survey, which was conducted by Kantar in July 2021 with 313 Australians aged 25-45 who hold an Advanced Diploma or higher qualification and were open to upskilling, showed the top reasons for doing so include: advancing knowledge and skills (67 per cent), updating and refreshing current skills and knowledge (45 per cent), assisting with career progression (31 per cent), and future-proofing careers (30 per cent).
Almost two-thirds (63 per cent) of survey respondents believe upskilling in the next three years is key to keeping pace with changes in their profession and remaining employable, showing Australians are attuned to wide-spread change across industries.
We talked with Leah Ruppanner, Associate Professor Social and Political Sciences University of Melbourne, about what are the most popular courses women have been taking up and why.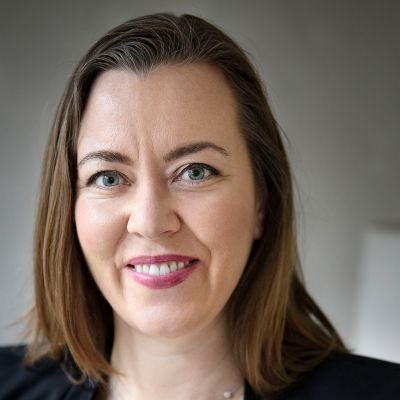 What are the most popular short courses women have been taking up since the start of the pandemic?
"Women have been looking at skills that make them more competitive in a rapidly changing workplace. This includes a need to understand how AI will change the future of work and what types of skills that will be necessary to remain agile and competitive in the workforce.
"We are not all going to be coders and core soft skills like adaptability, empathy and critical thinking are going to be increasingly valuable for the future of work. Women are uniquely positioned to step into these roles – our training gives them the requisite skills to scaffold their skills to build competitive long-term careers," said Ruppanner.
Why do you think they're more inclined to do a short course – or a MicroCert – these days than they would have been previously?
"The COVID-19 pandemic has shown new ways of learning, interacting and network building online. This has opened up the world for women to re-skill without huge financial and time investments. The MicroCert, which provides short, sharp and industry-focused online learning, is perfectly suited for re-skilling in an increasingly digital world. Our online courses draw learners from around the globe, bringing together leaders across major industry to learn in a collaborative and collective way. We are harnessing these new ways to work to create new ways to learn."
Women feel a short course of a MicroCert will help them explore their potential and their overall confidence more so than men. Why do you think this is?
"Our Future of Women at Work series is specifically designed to understand how AI and technological change is going to impact women and to provide concrete skills to prepare women for their work futures. Our courses are showing learners where the major changes are coming, how those changes will impact women and what types of policies and skills they will need for their work futures. A short course fits within the complicated lives of women who are often balancing competing demands – to work, to families, to children, to friend and to coworkers. These courses provide women with access to world-leaders in the comfort of their own homes at the discretion of their own lives. Flexible learning is the future and we are on the forefront of this offering."
A high percentage of both men and women feel that upskilling is important for them to keep pace with changes in their profession. Do you think this is because technology is moving at a fast pace and no matter what the industry, everyone needs to keep up with it?
"Technological changes are only one piece of the puzzle. What is really innovative about our Future of Women at Work series is that we are providing learners – men and women – with a deeper understanding of how technological and social change will shape the future of work. Regardless of industry or skill, building a base knowledge about where jobs will disappear or revolutionize and how to build core skills for the future of work benefits us all. To understand where women sit within these major changes is also essential to creating equitable, fair and productive workforces. Our course are consciously built with these intentions in mind."
Professor Gregor Kennedy agrees the world of work is changing
Leah Ruppanner's words are echoed by Professor Gregor Kennedy, Deputy Vice-Chancellor (Academic) at the University of Melbourne, who says the world of work is changing and this is driving enthusiasm for short, recognised courses for professional skills development.
"Degrees still serve an incredibly important purpose – providing a depth of knowledge and understanding in a field or discipline, and developing foundational analytical skills and abilities. But this survey shows what we have been seeing for some time: that professionals are keen to keep up with advances in knowledge, technology, and specific areas of practice, and they want recognition for any professional development they complete in these areas."
"The University has responded to this need by creating Melbourne MicroCerts, which are assessed, focused short courses that enable professionals to remain competitive by enhancing their knowledge and skills," he adds.
Launched this year, Melbourne MicroCerts are flexible, quality microcredentials developed and delivered by the University of Melbourne in partnership with industry experts. They focus on in-demand areas, including leadership, management and change: data, technology and digital transformation; creative thinking and communication; contemporary education; sustainable practices; and health and innovation. Intrapreneurship Fundamentals, Leading Change, and Recognising and Managing Disinformation are just three examples.
The top three barriers to upskilling overall were cost (65 per cent), course duration (51 per cent) and finding time to study outside of work and personal commitments (50 per cent). Melbourne MicroCerts are shorter than a traditional University subject and are designed to be taken flexibly, to suit learners who are time poor and juggling other commitments.
The survey also revealed that while 74 per cent of respondents' current employers offer upskilling, and while the majority find them helpful in some way, only 13 per cent find them very helpful. Almost half of respondents are willing to seek upskilling outside of their workplace, and nearly three-quarters (73 per cent) would consider paying for professional development courses.
Further insights include gender-based differences in learning motivations, with more women (89 per cent) than men (79 per cent) agreeing that upskilling helps them explore their potential. Women are also more likely to upskill to improve their overall confidence (27 per cent) compared with men (19 per cent).
For more information about Melbourne MicroCerts, visit here.
About Melbourne MicroCerts: Melbourne MicroCerts are the University of Melbourne's offering of a microcredential, which is a new type of certification rapidly gaining traction in higher education and industry across the globe.
These are small, accessible courses focused on specific skills, knowledge and dispositions allowing individuals to upskill in flexible increments, rather than committing to an entire course of study or degree. They provide the learner with the opportunity to curate their own learning journey and spread the financial commitment over time, while preserving the possibility of transitioning to longer, more traditional programs of study.
A key feature of micro-credentials is they are recognised through information-rich, digital certificates which can be shared digitally and via social media platforms, such as LinkedIn. This means learners can easily showcase their capabilities with prospective employers and accrediting bodies – creating a more seamless connection between education and employment.
LinkedIn Learning: Professional, Creative and Technology Online Courses