Women Love Tech posts stories every day ranging from reviews of the latest tech gadgets from the biggest companies in the world including Apple, Samsung, Sony, Asus, HP, and more; to stories about inspirational women in business, the latest apps, upcoming events, hot podcasts, and the latest news in the tech world and much much more.
Understandably it is difficult to keep up with the flurry of stories on offer.
So to make it easy for you, we're going to outline how you can be notified on your Twitter channel when a new story is published – that way, you'll never miss a single one.
Step One
Follow Women Love Tech on Twitter @womenlovetech.
Step Two
Once you've done that, tap on the little bell icon at the top next to the "Following" button. Tapping on the bell icon will bring you to three options. Click on "All Tweets".
Step Three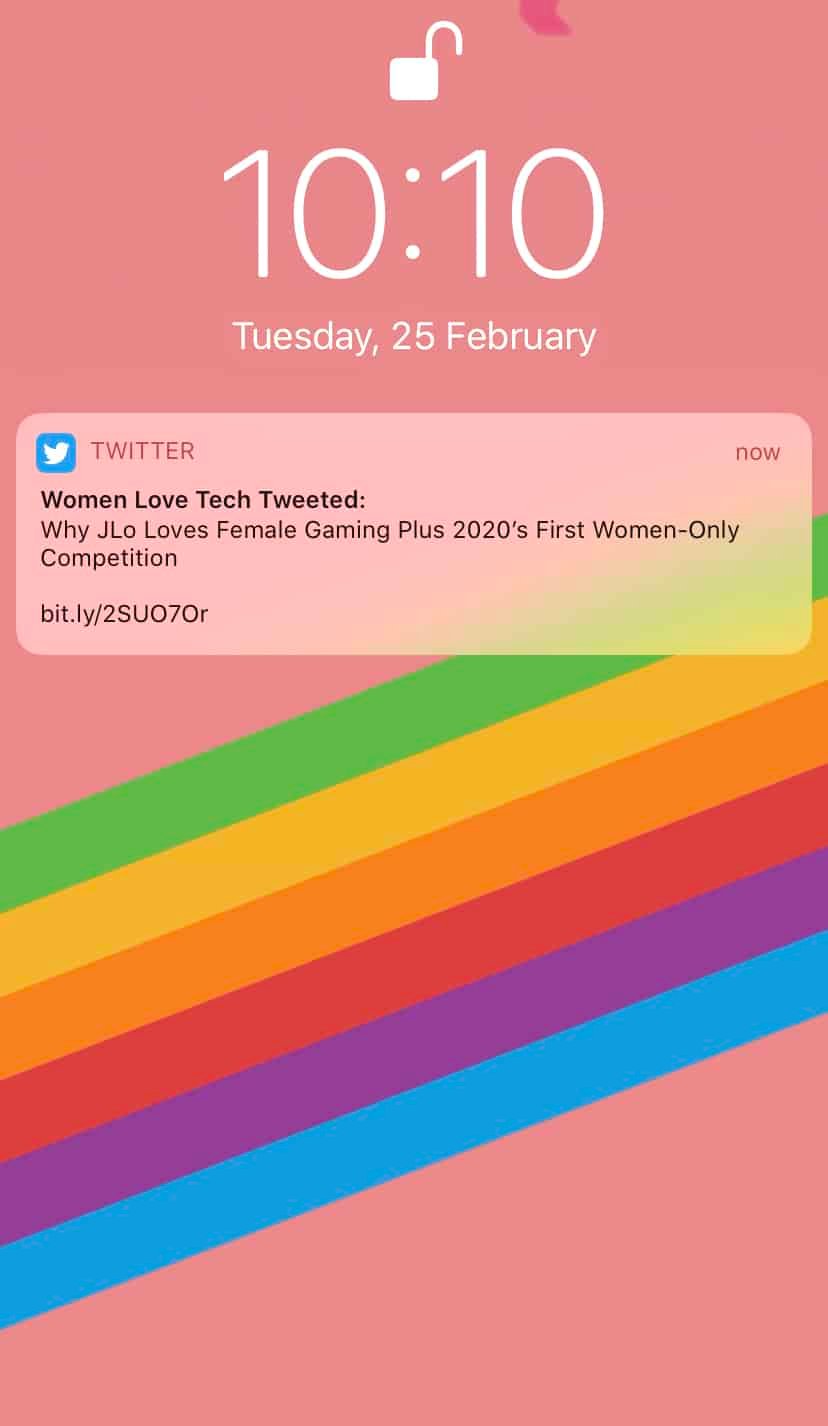 Now, whenever we post a story, you won't miss out. You'll get a notification straight to your phone whenever something new pops up. And you can expect more great coverage from our fun quizzes, reviews and latest news from the tech world.
Follow Women Love Tech HERE
Women Love Tech – Facebook
https://www.facebook.com/Womenlovetech/
Like and follow our page to get our latest content on your feed.
Women Love Tech – Instagram
Follow us @womenlovetech.
Women Love Tech – YouTube
Subscribe here.
Follow the team
Robyn Foyster