Did you know that perinatal depression and anxiety affects around 100,000 Aussie parents each year? This is approximately 1 in 5 mothers and 1 in 10 fathers. It is also known that suicide is a leading cause of death among expectant and new mothers.
Gidget Foundation Australia have also found that 20% of new parents believe perinatal depression is an expected part of parenting, and 55% don't know how to spot the signs. In addition, 38% of parents have also said they feel validated when they hear stories of lived experiences from other parents that they can relate to.
In the new podcast 1 in 5 mothers, 1 in 10 fathers, Nine's Davina Smith breaks the silence about perinatal depression and anxiety, in raw and honest accounts from some of the mothers and fathers living with it.
Paired with expert insights from Gidget Clinicians, the podcast explores the realities of parenthood, breaks down the stigma surrounding perinatal mental health, and gives you the tools for how and when to seek support.
Ambassador for Gidget Foundation Australia and podcast host, Davina Smith says, "Having personally suffered from perinatal depression, this project is one that is very close to my heart. To hear such raw and honest accounts firsthand from both mothers and fathers is a step in the right direction to reducing the stigma associated with perinatal depression and anxiety. I'm honoured to work alongside GFA in this series to explore the realities of parenthood, break down misconceptions and give parents expert tools on how and when to seek support."
Each episode features real stories of the challenges of pregnancy and the first year of parenthood and covers the significant changes that we are often totally unprepared for. The highs, the lows, and everything in between.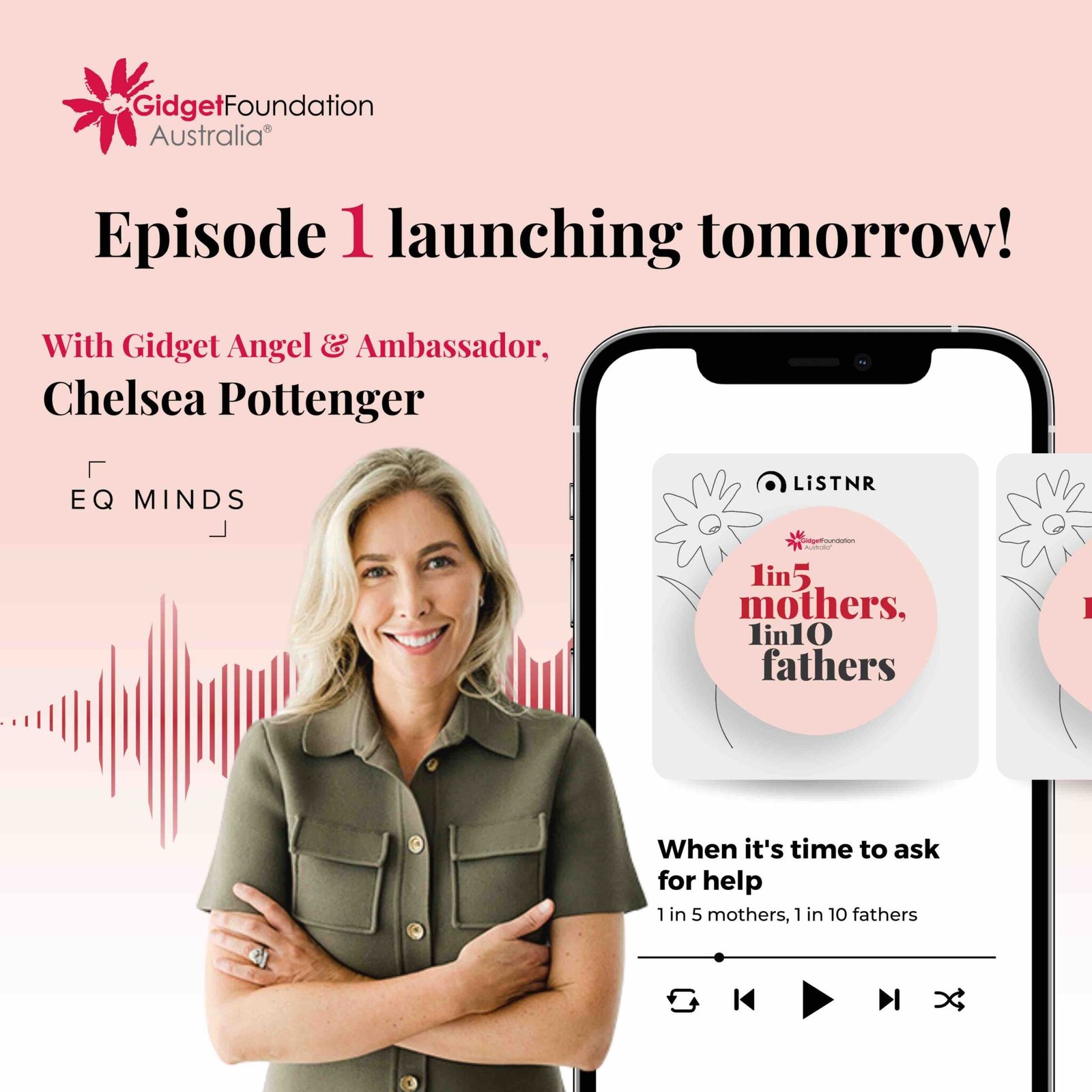 The new series is available on Spotify, Apple Podcasts, LiSTNR, and to stream directly from Gidget Foundation Australia's website.