Where the Nokia 220 4G differentiates itself from the previous models is through its network capabilities. What 4G does for the phone is allow for HD voice calls, essentially making the quality of the call audio much better and clearer.
And now users will also be able to access their favourite websites on the web browser and even share and post content on social media platforms such as Facebook.
It keeps its classic design, quite round-shaped, small enough to fit in your palm, and has a small display.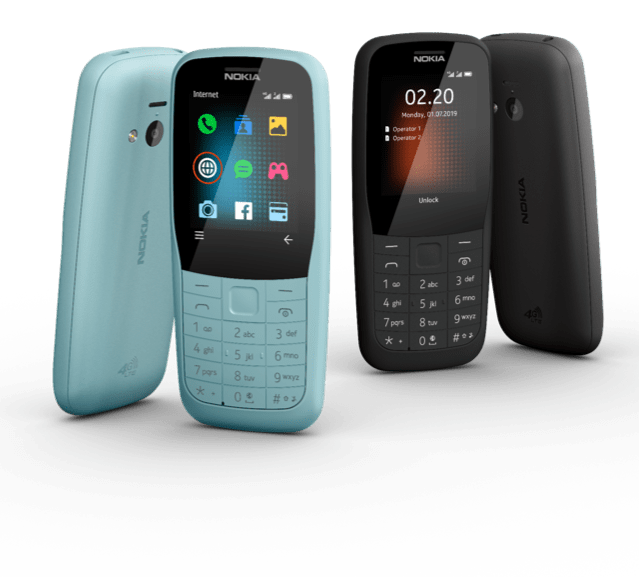 The Nokia 220 4G is essentially everything that the original Nokia was, but simply upgraded.
Now to address what you all really wanted to know. Is it still near-indestructible?
It's well known that the original Nokia was renowned for its toughness. You could drop it a hundreds times every day and it would seemingly avoid any damage. When there were cases made for the Nokia way back when, we all laughed.
"The Nokia doesn't need any form of external protecting."
But we came to find out that the cases were never meant to protect the phone, they were meant to protect the ground in case the phone were to crack the concrete upon impact.
So is it still tough?
With a polycarbonate shell cover the outside, it's fair to say that it can handle the odd bump or knock.
To show just how durable it is, polycarbonate is a material that is regularly used in the making of ice rinks, armoured vehicles and bullet-resistant windows…oh and also Captain America's shield.
And like the old models of the 2000s, the battery life remains very long-lasting.
So yes, it seems to be able to hold its own.
For all the Nokia day ones, it comes with the classic Snake game as well as try-and-buy games including Ninja Up, Sky Gift, the famed Nitro Racing and the timeless Tetris.
If I were to sum up the Nokia 220 4G…
Pricing and availability
Nokia 220 4G comes with a bonus 16GB MicroSD card, and will be available in both Black and Blue from Thursday 17th October at Harvey Norman, Big W, The Good Guys and JB Hi-Fi for AUD$79 RRP.