Nokia's 6.2 Smartphone has plenty to shout about, particularly given it comes at a sensible price point with heaps of the bells and whistles of the more expensive phones.
Super easy to set up and navigate, with stand out features including the immersive PureDisplay technology which delivers up to one billion shades of colour and a powerful triple sensor camera. Having trialled the camera for a couple of months now, I've been really impressed by its ability to take exceedingly good photographs, especially wide angle and close up portraits with really punchy colours. Another big tick is the two day battery paired with clever AI that allows adaptive battery usage. Effectively, the more you use your phone, the more it learns to improve its battery usage, with the best performance kicking in after 2-3 months of usage. Amazing, hey?
The two- day battery life also means you can do more of what you love, such as streaming music and videos, playing games or chatting without worrying about the need to recharge the battery.
There's something also comforting about using a Nokia phone again. Like most people, my first mobile phone was a Nokia. I still recall how life changing it was, especially being an on-the-move London-based journalist. I recall how simple yet easy my trusty Finnish phone was to use. Well, nothing has changed with the 6.2. It's well built and easy to use like it was back then but with a whole lot more features.
But the world of Nokia, with its roots as a former paper mill company in Finland that went on to become the pride of the nation, has experienced considerable change. Back in 1998, Nokia was the world's best-selling mobile phone brand with a future seemingly guaranteed with operating profit soaring from $1 billion in 1995 to almost $4 billion by 1999. By the time Apple introduced the iPhone into the market, Nokia was selling half of all the smartphones in the world.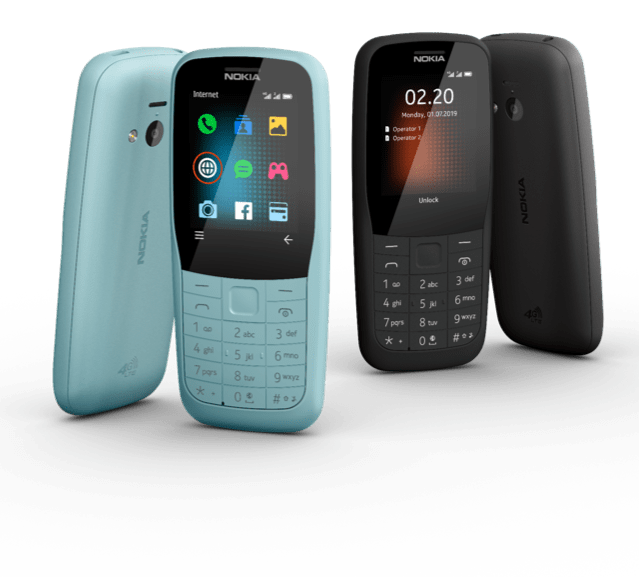 But the quality of its high-end phones failed to keep apace with the newcomers and Nokia began to dramatically decline in sales, eventually being acquired by Microsoft in 2013. After the sale, Nokia focussed on telecommunications infrastructure and the internet of things, and after experimenting in virtual reality and digital health, it acquired the French brand Withings, only later to sell it back to the original co-founder.
The Nokia brand also returned to the mobile and smartphone market through a licensing arrangement with HMD Global.
HMD, which is run by former Nokia executives and is based in Espoo, Finland, has consistently built the brand up again. First, the Android-based Nokia 6 smartphone was launched in January, 2017, and later the Nokia 3 and Nokia 5 smartphones were unveiled, as well as a re-imagining of Nokia's classic 3310 feature phone. The premium product is currently the Nokia 9 Pure View which was released in June, 2019, with a price of $1099 AUS and we're expecting the new Nokia 10 release date very soon.
While Nokia has no investment in the company, they do have some input in the new devices.
And that is thereabouts a potted history of Nokia, and hopefully makes it easier to understand the origins of the Nokia 6.2 and the benefits it derives from its current owners and Nordic heritage.
The heritage is one of timeless craftsmanship and a stylish look and feel. The reason; for instance, it is so light yet so strong, is that it has been built with a cutting-edge polymer composite that's twice as strong as polycarbonate and half the weight of aluminium. Gently curved, tough Gorilla Glass also protects both sides of the phone and a multi-layer coating system with vacuum metallisation means it looks more premium and is more durable and doesn't suffer from scratching.
For my part, it's great to see the Nokia brand back in the game with yet another strong product and more on the way.
What I'd say are the three big call outs for this phone is as follows: a best in class LCD display, a full HD Plus Display and a triple camera experience with a 16 mega pixel lens, ultra wide and 5 mega pixel portraits, night mode and dedicated low light mode.
There is an additional bonus which, in part, explains why I had such a seamless experience setting the phone up and that's the fact HMD has a partnership with Google, and uses the Android operating system under the Android One programme on their smartphones. This, in effect, is why the phone provides a truly up to date android experience, which is safe and secure.
There is even a dedicated Google Assistant Button, so you can enjoy quick access to your assistant. You can also use the new Ambient Modeiii, which provides an always-on-display when your device is charging. This allows you to view upcoming calendar entries, commute times and other contextual information without needing to pick up your device. Google Assistant Ambient Mode can even transform your phone into a digital photo frame while charging.
Plus, Nokia 6.2 users receive a 3-month membership trial to Google One at no extra cost.
Pricing and availability
Nokia 6.2 is available at Harvey Norman, JB Hi-Fi and The Good Guys for $399 AU.