The first Australian-made, original series from Binge – called Love Me – will premiere on Boxing Day. All six episodes will drop at once so you can literally binge the whole series if you want to – starring Bojana Novakovic, Hugo Weaving and William Lodder.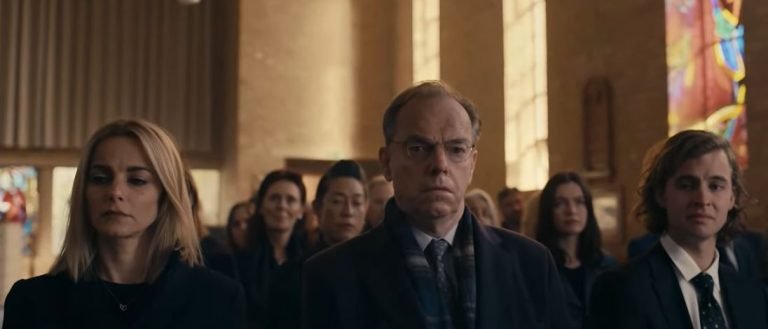 The show is all about the Mathiesons with Clara in her 30s, Glen in his 60s and Aaron in his 20s. They find themselves at an emotional crossroads following an unexpected event which changes their lives.
Love Me
is a funny, sophisticated, heartfelt exploration of love in all its forms. More significantly, it's a timely reminder that we're all as inadequate and remarkable as each other.
Clara (played by Bojana Novakovic from I, Tonya, Birds of Prey, Instinct, Shameless and Satisfaction), who uses her sharp wit and self-deprecation to hide from the reality she is now approaching 40 and beginning to fear that her successful career might have come at the expense of her own family .
Her doting father, Glen (Hugo Weaving), is opening his eyes to new intimacies like love and romance in his older age, and then there's little brother Aaron (William Lodder from Wakefield) – facing a crisis of identity as he navigates love in his early 20s whilst trying to come to terms with a range of other challenges.
Love Me is directed by Australian director Emma Freeman (Stateless, Secret City, Glitch) with lead writer Alison Bell, and writers Leon Ford, Adele Vuko and Blake Ayshford. In addition to Weaving, Novakovic and Lodder, the cast includes, Bob Morley (The 100) as Peter, Heather Mitchell (The Unusual Suspects, Palm Beach, Upright) as Anita, Sarah Peirse (Stateless, Sweet Tooth, The Letdown) as Christine, Celia Pacquola (Rosehaven, The Beautiful Lie) as Sacha, Shalom Brune-Franklin (Line of Duty) as Ella, and Mitzi Ruhlmann (The Code) as Jesse.
The show will also debut Julia Stone's first ever TV series soundtrack. Binge has collaborated with singer-songwriter, Julia Stone, to create a new track for Love Me and Julia has come up with a modern version of 'I Want to Know What Love Is'.
The Love Me track evokes Julia's signature style for which she is renowned. Made in collaboration with musicians from around the world, the track was produced by Melbourne-based artist Leigh Fisher. The track is already available to listen via music streaming services including Apple Music, Spotify and deezer.
Julia has said: "It's been such a fun project to work on. I've always wanted to create a sound for a show and to be involved with such an inspiring show, such an incredible cast, is so exciting!"
Alison Hurbert-Burns, executive director at Binge, said: "Julia has done an incredible job of re-imagining a classic love song, whilst adding her own modern sound. The song captures the heart of what Love Me is about, a series which explores what it means to love and be loved, with all the fears and hopes that love can bring."
All six episodes of Love Me will be stream on Boxing Day on Binge…
For more from Women Love Tech on what's streaming, visit here.