Picture a Scientist, a new Netflix documentary about some of the challenges females face while working in the field of science, helps expose much of the behind the scenes industry harassment and bias.
The film follows the careers of biologist Nancy Hopkins, chemist Raychelle Burks, and geologist Jane Willenbring. They talk candidly about some of their issues while working in the field and scientific laboratories.The documentary explains harassment and bias and the importance of encouraging visibility and diversity. Unfortunately, the pay gap, the masculine workplace cultures, and the lack of family-friendly policies and procedures frequently leads to females leaving the field.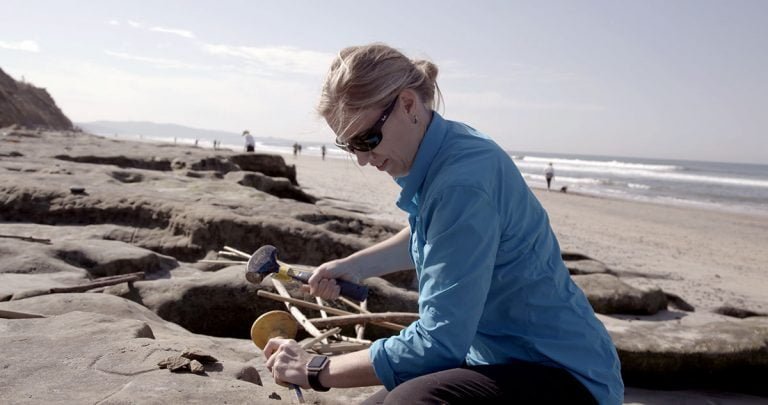 Image Credit: Uprising LLC
The filmmakers show the gender gap in the sciences as an iceberg. It's a helpful analogy and applies to females working in the ICT and STEM fields. What we usually think of as sexual harassment is just a part of the 10% at the top, above the water.  There is another 90% of subtle behaviours and micro-aggressions that are harmful and can have a significant impact on a woman's career. It's not just about lower pay rates for the same work. The film also discusses our unconscious bias and stereotypes.
Currently showing on Netflix.
About Picture A Scientist
Picture a Scientist chronicles the groundswell of researchers who are writing a new chapter for women scientists. Biologist Nancy Hopkins, chemist Raychelle Burks, and geologist Jane Willenbring lead viewers on a journey deep into their own experiences in the sciences, ranging from brutal harassment to years of subtle slights. Along the way, from cramped laboratories to spectacular field stations, we encounter scientific luminaries – including social scientists, neuroscientists, and psychologists – who provide new perspectives on how to make science itself more diverse, equitable, and open to all. Picture a Scientist website: https://www.pictureascientist.com/