JustWatch is a website and app that allows you to plan out what you want to watch on streaming television.  
JustWatch grew into the biggest international streaming guide with 20 million users across 46 countries in less than six years. It aggregates hundreds of streaming services and makes it easy to find out where you can legally watch movies and TV shows.
JustWatch has the aim of being: "One search – One watchlist – One streaming start page with personal recommendations". Their main focuses are helping people not only find what to watch, but where to watch it in the sea of streaming services.
The website is easy to use. You can search for movies or tv shows. The top menu shows you the New movies and TV shows that were released today and where, while the Popular menu option shows the most watched shows. You can also filter these two pages by Release Year, Genres, Price, Rating and Age rating.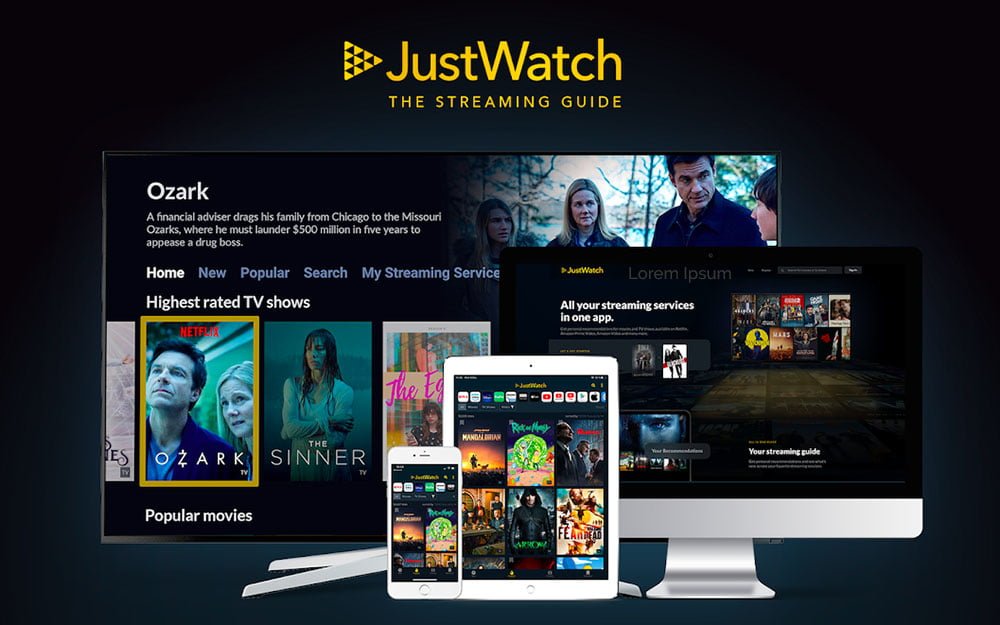 When you set up your account, you'll want to select the streaming services you have a subscription with. For example, I selected: Netflix, Amazon Prime Video, Apple iTunes, Google Play Movies, 9Now, DocPlay, ABC iview, SBS On Demand, YouTube, tenplay and Kanopy. There are a number of services I've not heard of before, but you'll also find popular ones like Apple TV Plus, Stan, BINGE, Foxtel Now, Hayu and Disney Plus.
When you click on the cover art you can bookmark it to Track Show, and then indicate how you've already seen: seen all, some or none. You can also rate it with a thumb's up or thumb's down. The bottom left-hand corner shows the IMDB rating if you hover over it. You can just tick it when you've seen it. For some items, you can also see More like this… recommendations.
You will need to spend some time adding items to watchlist. If you're a film fanatic little like me, you might have future releases on your list, but you might have much to watch at the moment. The drop-down filter system allows you to see only what is important to you.
JustWatch works together with a growing number of big partner sites who use the JustWatch API to integrate where to watch options around their entertainment content. JustWatch's business model is based on three pillars:
Entertainment media buying on YouTube, Facebook/Instagram based on JustWatch data.
Direct monetization of the apps through partnerships with streaming services.
Competitive market data and insights for the streaming industry.
JustWatch is headquartered in Berlin, Germany and has offices in Los Angeles, New York, Paris and London and has over 70 employees.
About JustWatch
JustWatch is a streaming search engine – to help you find out where to watch movies and tv shows legally. What's new on Netflix, Stan, Presto, Quickflix or iTunes? Where to watch this movie you've been talking about? On JustWatch you can find all that in one app. To make the experience even more worthwhile, you can customize your individual settings and use easy and intuitive filters for providers, many different genres or release year.
Just Watch's goal is to connect movie fans with their favorite content worldwide.
JustWatch started out as a webapp optimized for tablets and smartphones. However, it also works on laptops and computers. For users, this service is completely free.
https://www.justwatch.com/