ZAAP is Australia's low-cost, prepaid card and app for young people, which helps parents to teach their kids important money management skills, while empowering children to be in charge of their finances and practice financial responsibility.
Dubbed Australia's first prepaid Mastercard, ZAAP is available as a customisable card and a wearable band. Parents can choose one or both options.
Teaching young Australians about the value of money is more important than ever in our increasingly cashless society. Our goal was to create a product that resonated with a digitally savvy generation. ZAAP – which is a pocket money product and financial literacy tool rolled into one –enables parents to have an ongoing and interactive conversation with their kids about money while also giving them peace of mind as it is safer than cash and kids can access funds at any time.

Michelle Rowcliff, General Manager, Prepaid at Zenith Payments
Children can design their own card by uploading an image (such as a selfie or other photo) on the website, or choose from more than 50 card designs. The wearable band is available in black, pink or blue and has a Mastercard contactless chip built-in that works at any payment terminal that accepts prepaid Mastercards. It also comes with a 'keeper', which is an alternative wearable option that lets kids wear the Mastercard chip on their existing watch or fitness band.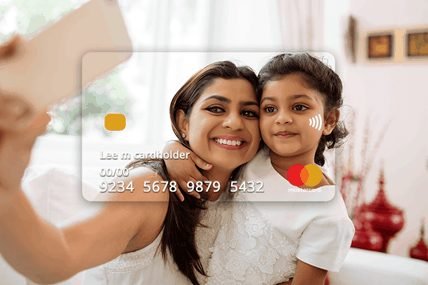 It is supported with a mobile app with different logins for parents and kids. In the parent app, mums and dads can manage accounts for multiple children within their family, transfer funds to ZAAP accounts from their linked Parent Wallet, and monitor where and how their kids are spending and saving. The kids' app lets tweens and teens check their ZAAP balance and transaction history, as well as set and track savings goals.
Dr Justin Coulson, one of Australia's most respected and popular parenting authors and speakers, has joined forces with ZAAP to promote the importance of financial literacy. He said you can't underestimate the importance of teaching your children money management skills.
"Approximately one in five 15-year-olds do not have basic financial literacy. This trend is only going to get worse as we move closer to becoming a completely cashless society. We have a responsibility to our children to help prepare them for the financial challenges they will face as adults. With Australia reported to have the highest personal debt levels in the world, we owe it to our kids to teach them better habits. Products like ZAAP give children the chance to learn about and control their finances in a safe environment, and this is crucial for building strong financial skills for life, and build better communication and relationships between parents and children.

Dr Coulson, parenting author and speaker
ZAAP is available for purchase online at www.zaap.com.au from $9.95. The ZAAP card can be used online and in-store, while the ZAAP band is for in-store 'tap and pay'transactions.
About ZAPP
ZAAP is owned by Sydney-based, Zenith Payments, which has been providing prepaid gift cards since 2005. Australian owned and operated, it is a leader in the payments industry. ZAAP is passionate about helping young Australians develop financial literacy skills.