Who is Ted Lasso's Rebecca modelled on? The new book, How To Be A Lioness: Find Your Roar With the Women of Ted Lasso reveals all.
What are you? A panda or a lion? Ted Lasso fans will know the answer, remembering the iconic scene when Rebecca and Keeley became friends. Much has been written about the leadership and self-improvement lessons hidden within Ted Lasso, the Apple TV+ show, but less discussed is the cleverly disguised shout-out for women.
In the Ted Lasso world, there's a powerful female boss overseeing an all-male soccer club. Imagine such a thing! She also mentors and inspires another woman in the workplace, which is what the employment market desperately needs.
Hannah Waddingham and Juno Temple, the actresses who play Rebecca and Keeley often talk about a "bunch of feminists" who wrote the show. My new book: How to Be A Lioness (Not A Panda): Find Your Roar With the Women of Ted Lasso explores that theme, showing how women can boost each other's confidence, how female friends can help women live longer and the miracles that can happen when women support each other in life and the workplace.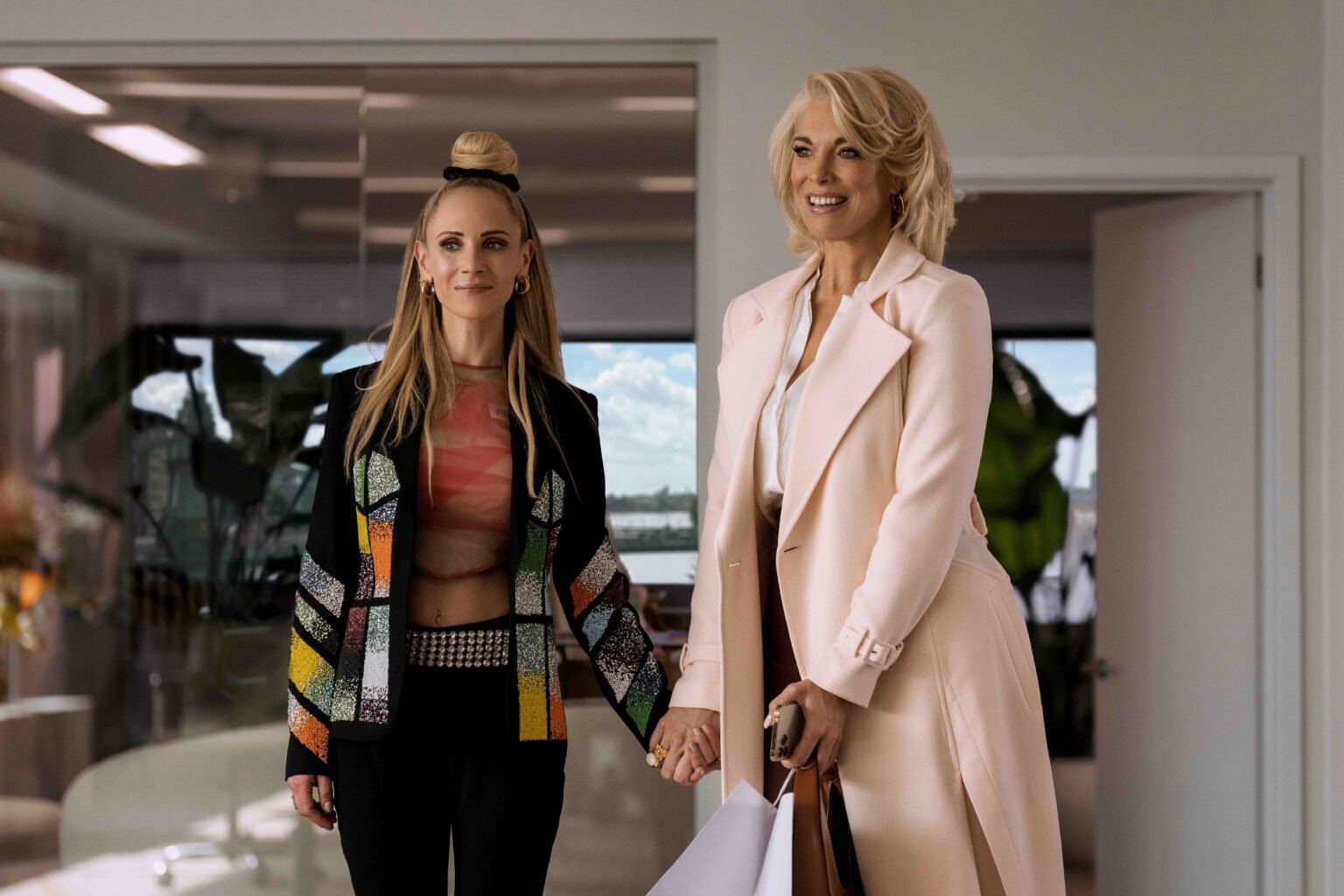 Too often TV shows reflect women in competition with each other. Hollywood loves the catfight trope. But this show's two lead female characters both become braver and empowered by their support each other. That's a strong feminist message that's encouraging for all women because it normalizes the idea.
From the gift that Keeley receives of a first edition of Jane Austen's Sense and Sensibility, a story of two sisters who learn from each other's best qualities to Mae, the landlady at The Crown and Anchor who gives Keeley advice on being a boss, there are messages written into Ted Lasso that promote the idea of women supporting women.
Look carefully and you will see that the show touches on many issues that women face in the real world, like the lack of venture capital available for female-led businesses which Keeley struggles with in season three, and how women's careers too often come second to their partners. Remember how Roy dumped Keeley because she had less time for him.
The writers of the show also created a vision of what a more equal world could look like, where female ambition was not sneered at, women were given opportunities to lead, and two women found confidence in themselves, even in the face of a cheating ex-husband and other trials, because they supported and boosted each other.
In reality, female sports executives like Rebecca are a rarity. Only 11 percent of board members at British Premier League soccer clubs are women, according to a Fairgame 2022 report. In the US and Australia, the statistics are similarly dismal. In fact, there are so few women in senior executive roles in football, that the writers of Ted Lasso left Easter Eggs in one of the scenes for viewers to explore, dropping the names of three women in football into the scene: "Delia, Posh Spice and Karren."
Delia refers to Delia Smith, Britain's famous cookery writer, who is on the board of Norwich FC, Posh Spice is Victoria Beckham, married to former British football star David Beckham, and Karren is Barroness Karren Brady, better known as The First Lady of Football, who is a senior executive at West Ham FC.
No surprise that Hannah Waddingham studied Baroness Brady when she was researching how she might play Rebecca, because Karren Brady is a trailblazer who for more than a decade has dominated the executive football arena, a world previously roped off for women. "I was very aware that she (Karren) has never once apologized for her femininity or her sexuality," Hannah Waddingham explains. "I watched a lot of videos of her, of how she carries herself, even her hand gestures, the angle of her head, just in terms of making people stand up and listen."
Hannah Waddingham and Juno Temple loved the strong feminist message. "I'd never done a show with so many men on it…" says Waddingham. "Ted Lasso is such a male-centric show that it could easily be, if not hostile, a bit overwhelming for the few women who are on screen. But the writers' room is universally filled with staunch male feminists and that comes from the top."
How To Be A Lioness (Not A Panda): Find Your Roar With the Women of Ted Lasso, by Lucy Broadbent is an entertaining guide to reshaping your mindset, getting ahead, and finding your inner lioness. Available here on Amazon.