The 2nd edition of the ground-breaking and best-selling retail handbook, Omnichannel Retail: How to Build Winning Stores in a Digital World is now officially launched. Written by Eagle Eye CEO Tim Mason, former Tesco executive and the originator of the first grocery loyalty program, and retail expert Sarah Jarvis, the new and completely updated edition explores the value of digital customer connection, how to harness it online and in-store using the latest tools and proven strategies from omnichannel leaders.
We speak with co-author Sarah Jarvis on what inspired her to write this book and why tech innovation in retail is critical now.
What inspired you to co-author this book?
Retailers are grappling with rising costs, trying to keep up with rapidly changing consumer behaviours, technological advancements and ever-increasing competition. The 2nd edition of Omnichannel Retail has been written with a deep understanding of these challenges, but with great optimism for the future.
Interestingly, the first edition of Omnichannel Retail was published in 2019 and it is almost unbelievable how much has changed in the intervening four years. A global pandemic, war, inflation and more have dramatically changed consumer behaviours. On top of this, the world of retail has also undergone significant disruption with the continued rise of eCommerce, the advent of the third wave of digital advertising and the impending demise of the 3rd party cookie.
Tim and I reflected on all of this and felt that although the key themes of the book still resonated in 2023 – namely that what we refer to as the digital imperative is more important than ever – that we should fully update the book to better represent the world we live in today.
We have extensively updated it throughout and added five new chapters which we hope provides a more thorough guide for how we believe omnichannel retailers can better serve their customers, consequently driving sustainable business growth long into the future.
Why should retailers read it?
More so than ever, the retail industry is under significant pressure to transform digitally to remain competitive. In fact there is no getting away from it – retailers today have to learn how to serve customers equally well both on and offline.
This means integrating the physical seamlessly with the digital and creating something that is flawlessly omnichannel as, more than ever, customers are seeking convenient, personalised and unified shopping experiences, regardless of when or where they choose to engage. An omnichannel approach to retail delivers proven potential to boost footfall, enhance customer insight, improve service, grow loyalty and ultimately drive sales.
We wrote Omnichannel Retail to serve as a practical guide for retailers on how they fuel growth by better serving customers and harnessing the opportunity that being digitally enabled and data-driven brings. The book explains how to build engaging loyalty schemes, deliver personalized marketing and how to maximize the power of customer data.
Featuring case studies from omnichannel leaders worldwide such as Asda, Woolworths Australia, Target and Pret A Manger, it provides tangible and proven examples of how retailers can capitalize on the opportunity that our hyper-connected and always-on world presents.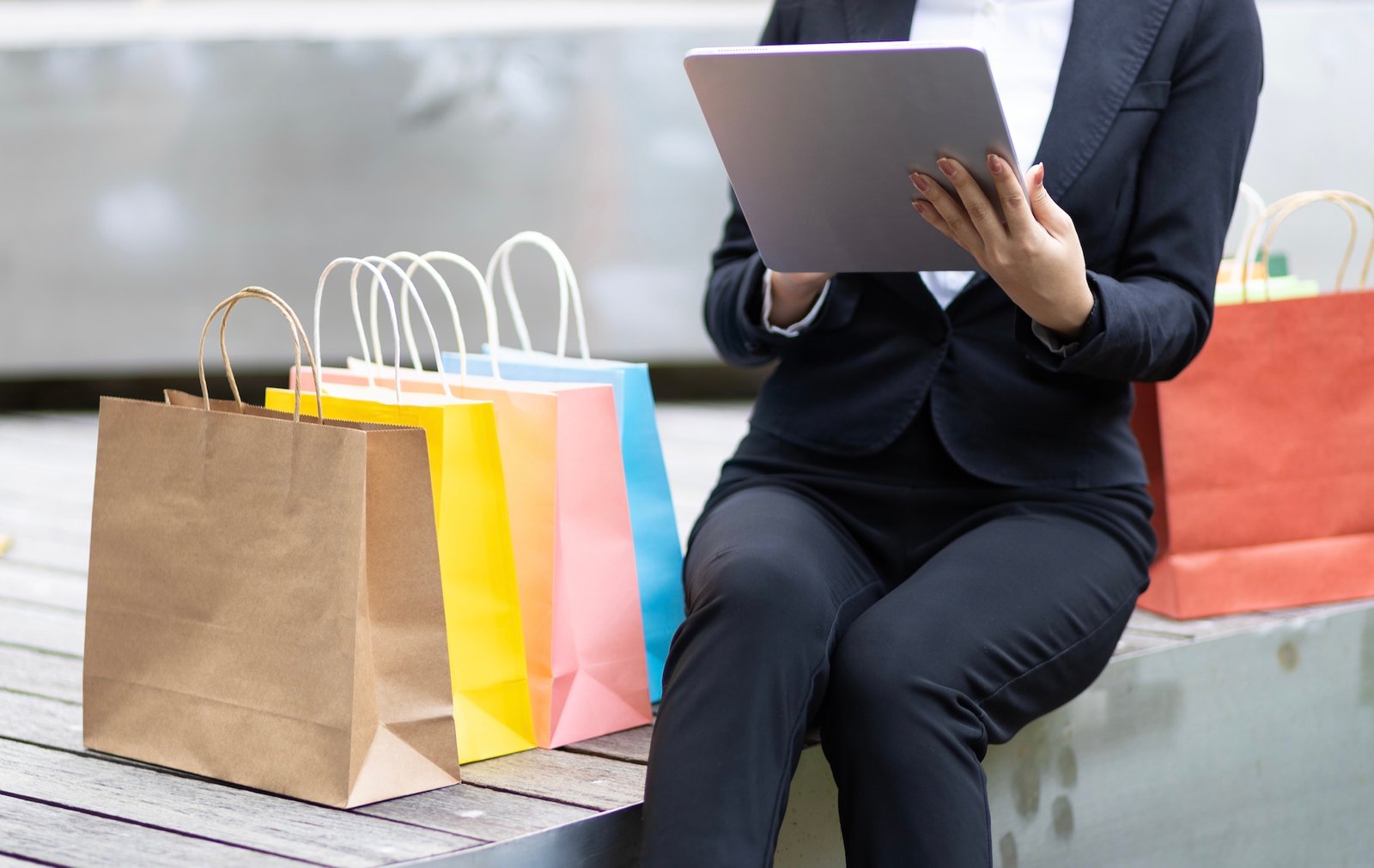 What excites you about the book?
I love that the book takes you on a journey from the launch of Tesco Clubcard nearly 30 years ago through to the new world of AI-powered personalisation and everything in between. It shares great insights and stories from Tim's incredibly successful time at Tesco, and has given me the opportunity to try to crystalise what I've learnt over the last 10+ years about why and how retailers should run great loyalty schemes, showcasing what omnichannel leaders are doing today.
Tim and I share a passion for and deep-seated belief in the power of culture and so in particular I find the final chapter of the book, The Culture of Loyalty, exciting as I hope it inspires others to think about how they can use their hugely valuable connections to their customers to do more of the "right thing", simply because they can.
What are the key themes in the book?
Omnichannel Retail outlines the importance of making digital connections with customers at all stages of the shopping journey to drive engagement, retention and sales. The book includes actionable recommendations around how to update physical store spaces to leverage digital opportunities and mobile capabilities, deliver more meaningful marketing communications, create personalised loyalty experiences and maximise the potential of customer data.
Critical Insights from Omnichannel Retail 2nd Edition include:
The digital imperative has increased exponentially since the original printing. With one-third of consumers reporting that they 'often' shop both in-store and online during the same purchase occasion,  a seamless omnichannel customer experience has become mandatory to remain competitive.
The need to deliver a good customer experience has not changed, but the tools for doing so have. Today's consumer increasingly expects a more personalised and relevant brand experience, and marketers must adjust strategy accordingly to remove friction in the shopping journey and increase the utility of offers and communications.
Intelligent retail spaces and real-time touchpoints will be imperatives moving forward. Creating retail spaces that more fully integrate mobile capabilities, deliver valuable in-store services and self-service capabilities, offer entertainment through challenges or gamification, and enable real-time, contextualised offers ('Marketing in the Moment'), represent the future of retail.
The book also contains updated advice for maximising the benefits of data-based retailing and how to leverage location-based marketing tools. It features several new chapters, including The Fundamentals of Loyalty, The Power of Personalization, Marketing in the Moment and Monetizing the Customer Connection.
Supplemented with program metrics from Eagle Eye customers and case studies from omnichannel leaders – including Asda, Loblaws, Woolworths Australia, Pret A Manager, Target and more – the new edition of Omnichannel Retail provides fellow industry innovators and savvy marketers with a complete set of tools and frameworks to deliver best-in-class omnichannel marketing solutions.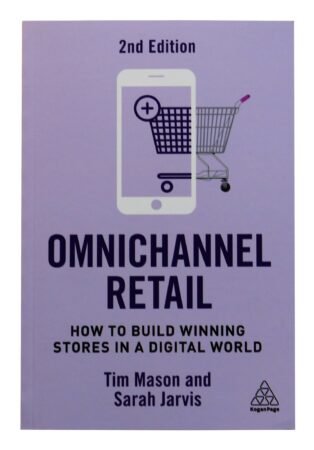 To order the 2nd Edition of Omnichannel Retail, click here: Omnichannel Retail.
About the Authors
Omnichannel Retail is co-authored by two retail experts, Eagle Eye CEO and former Tesco executive Tim Mason and his colleague Sarah Jarvis, a seasoned marketing professional specialising in helping retail and FMCG brands with customer analytics, loyalty and CRM. A retail industry veteran, Tim Mason's career spans over 30 years and includes experience as the CMO and deputy CEO of Tesco, the largest multinational grocery and general merchandise retailer in the UK. Mason led the launch of Tesco Clubcard in 1995, creating the world's first major grocery loyalty program. Eagle Eye's Communications and Propositions Director, Sarah Jarvis, has worked with some of the world's leading retail brands to develop, implement and measure digital marketing and loyalty solutions.
About Eagle Eye
Eagle Eye is a leading SaaS technology company enabling retail, travel and hospitality brands to earn the loyalty of their end customers by powering their real-time, omnichannel and personalised consumer marketing activities.
Eagle Eye AIR is a cloud-based platform that provides the most flexible and scalable loyalty and promotions capability in the world. More than 750 million personalised offers are executed via the platform every week, and it currently hosts over 100 million individual loyalty members for businesses worldwide. We are trusted to deliver a secure service at hundreds of thousands of physical POS destinations worldwide, enabling the real-time issuance and redemption of promotional coupons, loyalty offers, gift cards, subscription benefits and more.
The Eagle Eye AIR platform is currently powering loyalty and customer engagement solutions for enterprise businesses all over the world, including Asda, Tesco, Morrisons, Waitrose and John Lewis & Partners, JD Sports, Pret a Manger, Loblaws, Southeastern Grocers, Giant Eagle and the Woolworths Group.
In January 2023, the Group acquired France-based Untie Nots, an AI-powered personalised promotions business, adding Carrefour, E. Leclerc, Auchan and other leading brands to its European customer base.
Visit www.eagleeye.com  for more information.