The Lavazza Desea Coffee Machine makes a perfect coffee at home when you can't get to your favourite cafés.
The box contains an illustrated quick-start guide, instruction booklet and warranty. I enjoyed trying the different flavoured coffee pods (nine included). The capsules contain the ideal amount of pre-tampered coffee to make the perfect espresso. Unlike other capsule brands, pre-tamped coffee allows water to pass through more evenly to maximise texture, flavour and quality.
The Lavazza's A Modo Mio coffee capsule range features coffee blends and aromas based on intensity and roast preference. Every coffee capsule is single-use and contains ground coffee that is vacuum-packed to maintain freshness.
The Lavazza coffee machine is a good size for small benchtops. It is well designed to accommodate the milk technology in one product. The pods collect in the middle and can be removed by pulling out the front drawer.
The front dials might look daunting, but there are clear diagrams to explain what the buttons do. The buttons on the right-hand side are for making a cappuccino, large cappuccino, latte macchiato with foamed milk and cleaning.
The buttons on the left-hand side are for making a long espresso, espresso, long coffee, and a free dose. At the bottom of the control panel, there is a temperature boost and foam boost.
The self-cleaning function flushes clean water through the machine and it easy to use. You can scan in a QR code to view the descaling process or refer to the instruction manual.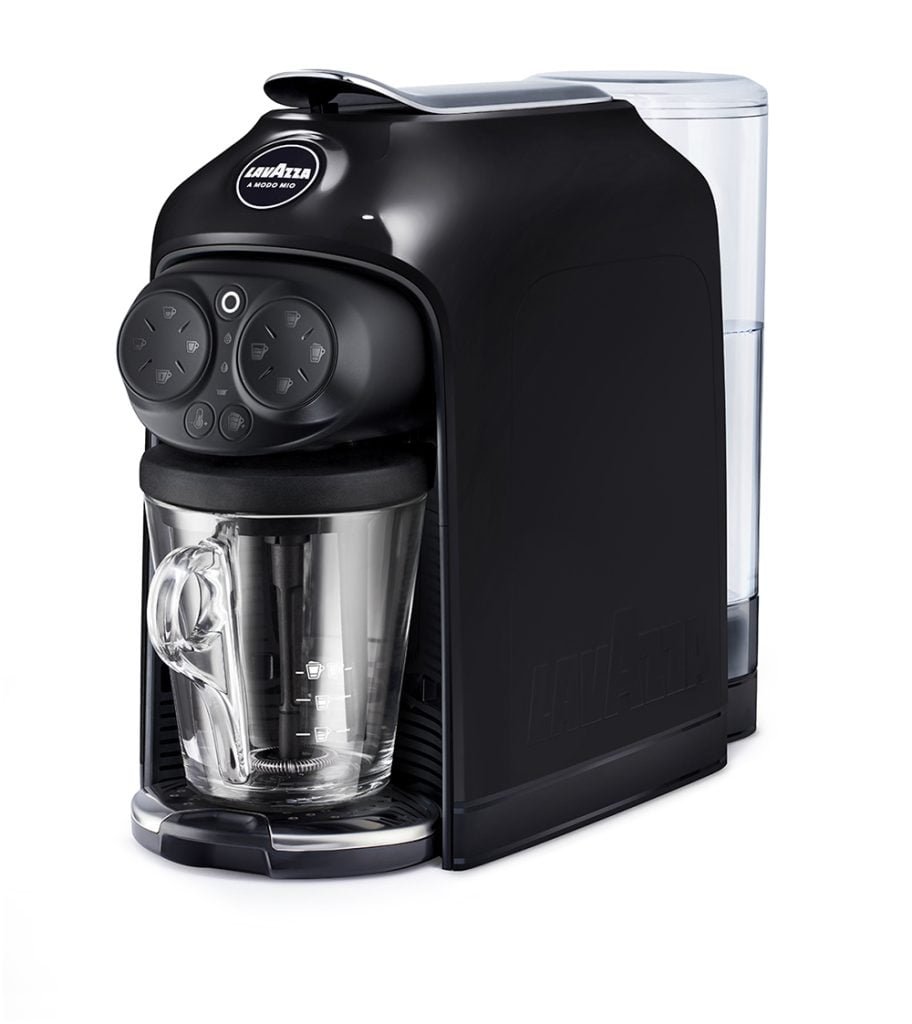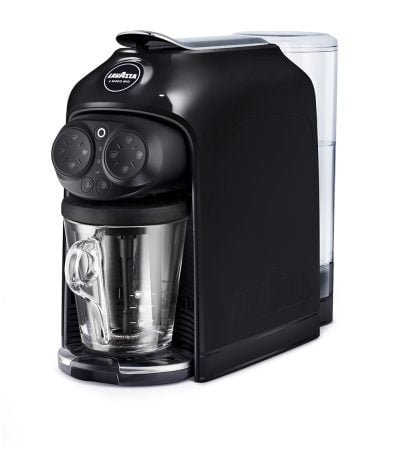 You can purchase your machine with a subscription service and save 25% off your coffee capsules. The Desea is available in black or white.
Lavazza A Modo Mio collection consists of five machines all at varying price points. You're sure to find a machine suitable to match your kitchen décor.
The Lavazza Desea is your one-touch barista at home. It's easy to make a great-tasting coffee. I prefer pouring my coffee into a regular-sized cup rather than using the oversized Lavazza glass cup.
2-year warranty
About Lavazza Group
Lavazza, founded in Turin in 1895, has been owned by the Lavazza family for four generations. As one of the world's most important coffee roasters, the Group now operates in more than 140 countries through its subsidiaries and distributors, with 70% of turnover generated on international markets. Lavazza employs a total of over 4,000 people and in 2019 generated sales of €2.2 billion.
Lavazza Awarded 2020 Best Coffee Bean in Australia
In a review by Canstar Blue, Lavazza has been awarded the 2020 Best Coffee Bean Brand in Australia, following a survey of more than 800 Aussie consumers for their feedback on the brands of coffee beans they have recently purchased and enjoyed (or otherwise).  The brands were rated on taste, aroma, texture, packaging, variety, value for money and overall satisfaction.