The Nanoleaf Essentials Light Bulb is a powerful LED lighting option. This is a beautiful looking light bulb and is perfect to match with a modern lamp or desk light with an open design. It has a unique Rhombicosidodecahedron shape.
The Nanoleaf Essentials range is designed to be used for day-to-day activities. It is thread enabled and has Bluetooth connectivity.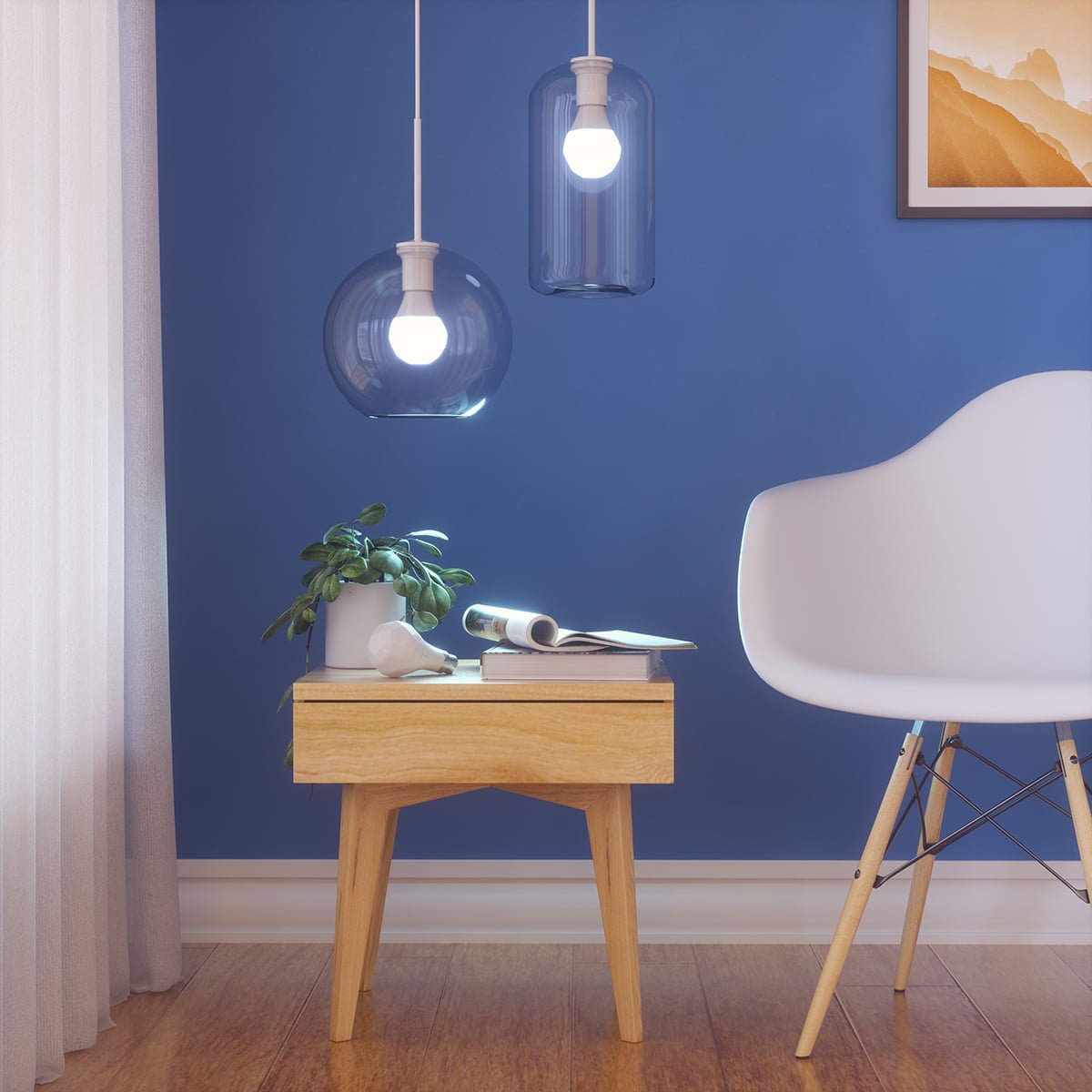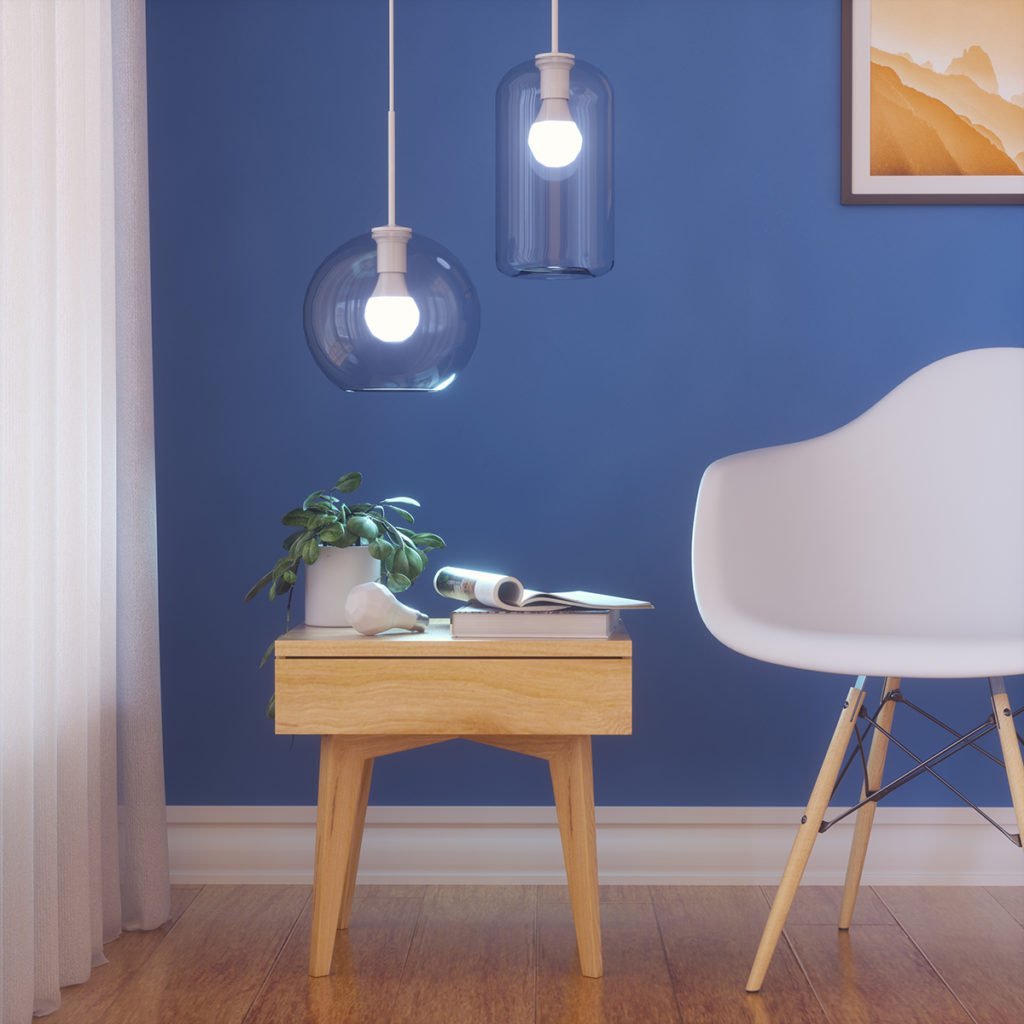 "As we continue to push the boundaries of what smart lighting can do, Essentials was the natural next step to ensure we're meeting all the smart lighting needs of consumers, especially for everyday lighting now that we're spending more time at home than ever before," said Gimmy Chu, CEO and co-founder of Nanoleaf. "We've focused on Thread to make smart lighting more reliable and accessible to everyone. The Essentials embodies Nanoleaf commitment to creating forward-thinking future-proof products for every day. We truly believe this is a bulb ahead of its time."
Nanoleaf Essentials Light Bulb Setup
The Nanoleaf Essentials Light Bulb box contains: card with QR code, Quick Start Guide, one A19/A60 light bulb.
You'll need to add the smart light bulb to a lamp and turn it on, so that you can pair it with the app. This was a little tricky as I bought a touch lamp. I found it easiest to write down the code from the bulb, place it back in the lamp and turn it on, then add it manually to the app.
Nanoleaf Light Bulb Features
Cool 120-sided geometric design
16 million plus colours – vibrant or tunable white light
Circadian lighting – automatically adjusts colour temperature throughout the day
Thread enabled – improved reliability with a compatible border router
Custom schedules – wake up naturally to sunrise colours
Works with Apple HomeKit, Google Assistant, Alexa, IFTTT and SmartThings.
Nanoleaf Essentials Light Bulb Review
The Nanoleaf Essentials Light Bulb is one of the more expensive smart light bulbs on the market. However, it provides an amazing range of colours and features for this price. It is a must-have if you are purchasing other products in the range.
About Nanoleaf Essentials Range
Nanoleaf Essentials is a seamless introduction to smart lighting for a more connected world. These have just launched into a broad range of retailers around Australia consisting of an A19 Bulb (both B22 and E27) and a 2M Lightstrip.
Retailers: Nanoleaf AU Store, JB Hi-Fi, Apple AU, Amazon AU, Kogan, KG
RRP: Starting from AUD$39.99
About Nanoleaf
Nanoleaf is a technology and IoT company changing the world with the most innovative smart home solutions, taking ordinary experiences and making them extraordinary. By infusing thoughtful design and technological intelligence in their products, Nanoleaf is ushering in a new era of the smart home that centres around complete personalization.
Nanoleaf was founded in 2012 by three engineers wanting to shake up the lighting industry. The company now has a global presence with offices in Shenzhen, Paris and Toronto. Made up of a diverse team of passionate out-of-the-box thinking problem-solvers, Nanoleaf strives to transform and reshape the way we experience our world. To find out more, head to the Nanoleaf website.