We bought a couple of games with our new PlayStation, but it wasn't until we tried PlayStation Plus that we got a taste of the full experience and started to play games every day.
You can join PlayStation Plus with a one, three or 12-month subscription plan.
Last month, we tried out Ratchet and Clank: Rift Apart and The Last of Us. This month you can enjoy Hell Let Loose, PGA Tour 2K21, and Mortal Kombat X.
My husband enjoys the Golf game and played it for four hours straight while I was at the movies. He's determined to finish all courses.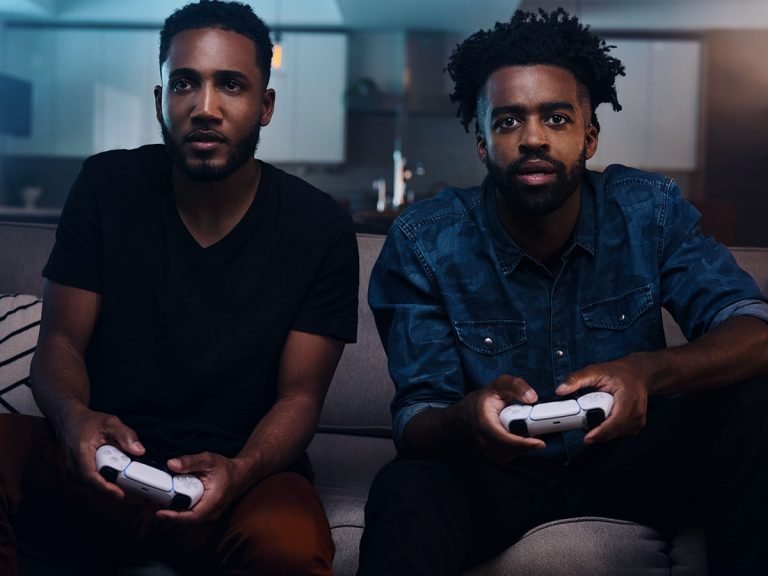 PlayStation Plus Benefits
Online Multiplayer
Cloud storage
Share Play
Game Help (PS5)
The PlayStation Plus Collection (PS5)
Exclusive Discounts
Exclusive content access
Monthly games
You can download exclusive packs like skins and in-game items for no extra cost.
You can join the PS Plus community and play multiplayer games like Diablo II: Resurrected, Tribes of Midgard, Godfall and NBA 2K22.
PlayStation Plus is a wonderful way to try out new games, and is perfect for anyone who doesn't know what genre of games they like or have just bought their first PlayStation.
For the latest PlayStation news, follow on Facebook, Twitter, YouTube and Instagram.
*PS Plus is subject to a recurring subscription fee taken automatically until cancellation. Full terms: play.st/PSPlusTerms.
About PlayStation Plus
The PlayStation Plus Collection is a library of generation-defining PS4 titles, available to enjoy on PlayStation 5 consoles as a new benefit to PlayStation Plus subscribers.
To access the library of games from your PlayStation 5 console, go to Games home and select PlayStation Plus > The PlayStation Plus Collection.
For the full list of games available, visit the PlayStation Plus Collection webpage: https://www.playstation.com/en-au/ps-plus/