Samsung and the shopping app, Her Black Book, have partnered together to support female entrepreneurs in Australia as part of International Women's Day 2022 (IWD), holding an event called Up Close with Her Black Book, powered by Samsung Galaxy and pledging a grant package worth over $40,000 to help women in business.
The event will be held on the 4th March at the new Sydney venue, Shell House, with TV personality, Erika Heynatz, as the host. The event aims to celebrate entrepreneurial women, inclusivity and equality with speakers giving insightful information and key takeaways from their own experience setting up businesses to support female entrepreneurs.
The event will showcase how technology and the right support, can be used to succeed in Australian industries. The latest 2022 line up of Galaxy smartphone and tablet series from Samsung will be showcased including, the Galaxy S22 Ultra phone – which for the first time integrates the fan-favourite S Pen to assist with maximum efficiency at meetings and productivity in general.
There'll also be breakfast and refreshments served, gift bags, prizes and entertainment – along with networking opportunities to mix with like-minded women. Plus the opportunity to win one of two grants to help expand businesses, valued at over $40,000.
Her Black Book creators, Australian twins Sali Sasi and Julie Stevanja, will be among the guest speakers and panelists. Sali said of the event: "We are thrilled to align with Samsung for such a meaningful event. Having co-founded our own tech-startup along with my sister, we understand the challenges faced with launching and growing a business and the funding required to grow – so we welcome the opportunity to empower women in business and pay it forward to those starting out."
Shaneez Johnston, Head of Corporate Affairs, Samsung Electronics Australia, said: "In the lead up to International Women's Day, we are proud to collaborate once again with Her Black Book, to present: Up Close with Her Black Book, powered by Samsung Galaxy. We are extremely excited to host this event that will celebrate women in business as well as provide grants packages to support two up-and-coming female-led businesses."
"At Samsung, our brand purpose is about creating innovations that will help people defy barriers and achieve things that have never been done before. In partnering with Her Black Book, we hope the event will provide valuable insights and peer-connections for attendees and that the grants will offer the funding, technology and mentorship that will help local businesses achieve their goals and make 2022 a turning point in their entrepreneurial journeys," Shaneez added.
Other panelists and speakers include: Alisha Geary (CEO of Provvy, Director of Faebella – luxury activewear incorporating indigenous artwork), Samantha Brett (Founder of sunscreen brand, Naked Sundays), Amal Wakim (Co-Founder & CEO of fitness company, Equalution; Forbes 30 under 30), and Jules Robinson (Founder of Figur and Moira Muise).
Guests will also have the chance to win a Samsung gift pack on the day – which includes a Galaxy S22 Ultra and Galaxy Buds2 wireless earbuds. Plus the chance to apply for one of the business grants with the winners of these grants announced on International Women's Day on March 8th.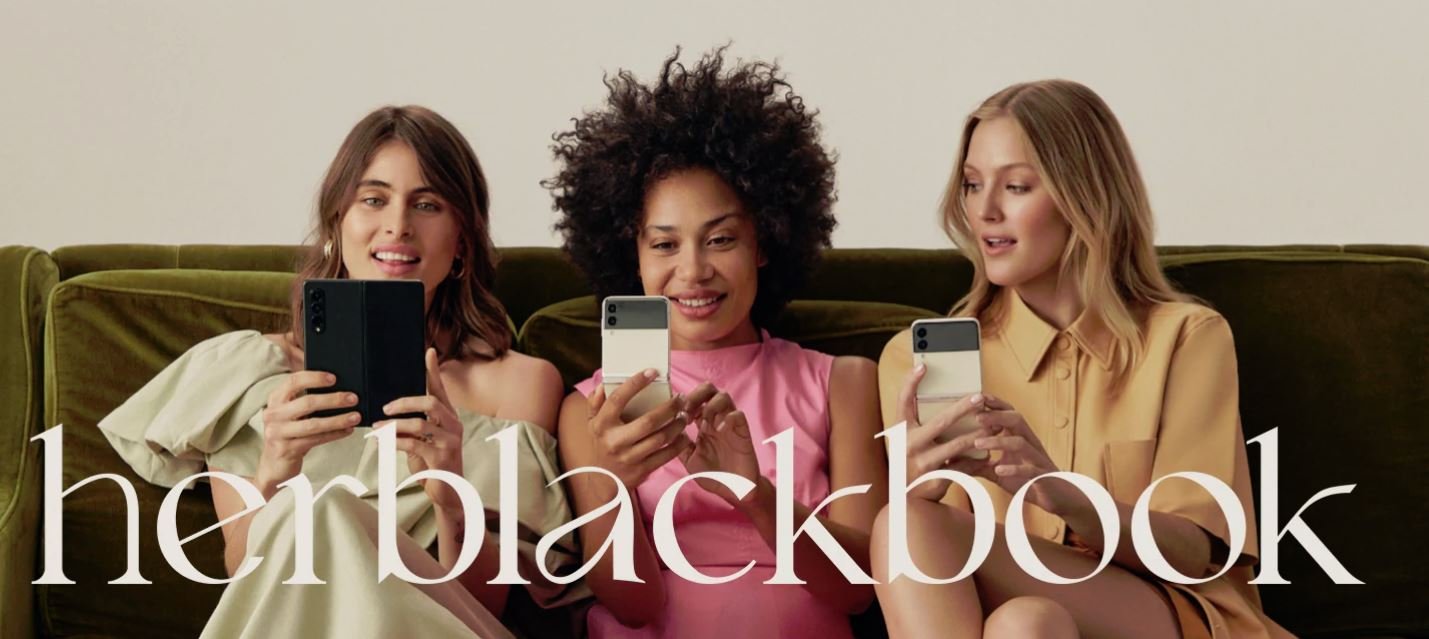 To make a submission for one of the event's business grants, you can visit here.
To enter, entrants must provide a detailed submission discussing how the grant will help to scale up and expand their business. Entrants will be judged on the quality of responses to the judging criteria including a compelling pitch. The winners will receive a grant of AUD $10,000 to support the expansion of their business and $5,000 in business coaching sessions from Her Black Book founders, Sali Sasi and Julie Stevanja. They'll also receive a Samsung technology pack including a Samsung M7 Smart Monitor, Galaxy S22 Ultra smartphone, Galaxy Tab S8 Ultra tablet, Galaxy Watch4 smartwatch and Galaxy Buds2. The total value of the two grants is more than $40,000. The competition starts now and closes on March 7th. Forms to enter can be submitted via: herblackbook.com/samsung. T&Cs apply.
Here are the event's details: Held at Shell House, Sydney, on Friday March 4th 2022 @ 8:00am -11:00am.
To buy tickets, visit here.
For more from Women Love Tech on Samsung, visit here.