Perfect for your drive to work or flight to Europe, the PXC 550-II offers an incredible sound that will stay with you wherever you go.
Price: $549.95 AUD.
Connectivity: Bluetooth (with audio cable included).
Battery Life: 20 hours Bluetooth and 30 hours wired.
Controls:  Intuitive touchpad for volume, play/pause and skip, and a Voice Assistant button providing one-touch access to Siri, Google, Alexa, etc. 
Sound Quality: Excellent, especially in the low to mid ranges.
Noise Cancellation: Top of the range.   
Drawbacks: Micro-USB charger. 
Sometimes we just have to do what's practical. That often means the fun, exciting option has to wait. 
Not always.
Sometimes the practical option just means you can do more of what you want, when you want, for how long you want, and without what you don't want. That's how I feel about Sennheiser's new PXC 550-II's. There's something inherently pragmatic about its understated look, robust feel and set of features. That pragmatism then enhances the fun, the excitement: the sound.
Sound
To test out what these headphones were capable of, I went to a quiet room and listened to Billie Eilish's 'Bury A Friend'. I have never been so mesmerised by a song. Each layer was distinct and powerful, hitting me in a way it hadn't before. Often, I find something over or underwhelming, but how the bass was rigorous, the texture refined, and all the decisions made by Billie and Finneas could be heard in exactly the way it felt they intended. What's more is that I felt the same way during my trip to work. The noise-cancelling worked its magic to prevent the sound of cars whizzing by from taking me out of the song.
This is where the fun and excitement can be found.
Sennheiser PXC 550-II Headphones : Features
Bluetooth 5.0
These feature the new Bluetooth 5.0 compatibility, with aptX Low Latency, so whenever you're watching a movie or playing a game using the headphones, your ears and eyes are in perfect harmony. 
Voice Assistance 
For those who use an assistant like Siri, Alexa or Google, then the one-touch access these headphones provide will feel like a great bonus. At least I've found, one of those bonuses that feels very hard to lose whenever I'm using another pair of headphones without them. 
Everything else
The touchpad provides slick controls and a clean look; the triple microphone array makes for great quality phone calls on the move. Also, for those who want to customise their experience, they can use the Smart Control app to tailor their experience (changing the kind of sound they want, or levels of noise-cancellation).  
One very underrated extra for me as someone who likes to travel is that they came with a flight adaptor. There's nothing more annoying than realising that the old plane you're going to be on for 12 hours is only compatible with the toy-headphones they provide. 
Design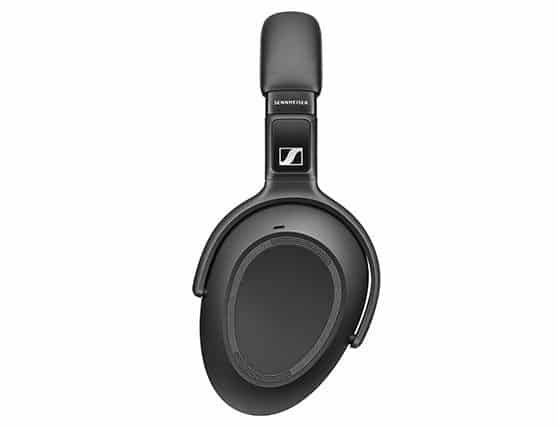 I like the understated look of these headphones, there's an elegance to its simplicity, and I prefer not to draw too much attention to myself by wearing headphones that may as well have its price-tag written on it. 
Verdict
These tick all of the boxes. My only complaint is that the charging is via a micro USB instead of a USB C – the bright side is you don't have to charge them particularly often. 
So, for the practical person who's also a lover of music, these are a great pair of headphones that are competitively priced for their superb quality. 
Check out sennheiser.com for more information and products.