This state of the art Smart Diffuser could be the future, reimagined. Controlled by Bluetooth through the Scent App, it gives you ultimate control over the smells and scents in your home – all from the palm of your hand.
With technology at the forefront of this product, you can schedule diffusion time frames and control your fragrance strength. If you're having guests over, you can switch on the Smart Diffuser in your living room, ready for guests while you're still getting ready upstairs. Then, when you come down, your living room will smell fantastic.
Or you can prepare yourself for a productive day by diffusing your work space while you're making breakfast. Use one of five oils from the Energiser Scent Pack – these invigorating scents will awaken and refresh your space. You'll feel more energised and ready to smash it as you work during the day.
For romance over the holiday break, here's a different plan for the Smart Diffuser. When the clock strikes 12 on New Year's Eve you could be wanting to kiss that special someone so here's what you can do:
Step 1: Romance is in the air
Scent Australia Home's Smart Diffuser and Romantic Scent Pack are the perfect match-making duo. Using the Scent App, you can turn on your Smart Diffuser from your phone via Bluetooth from about 10 metres away. Then set the timing intervals and let the scent of romance diffuse into the party. Pick from one of five indulgent oils in the Romantic Scent Pack to use, with each scent is designed to be 'an ode to the uplifting charm of a lover's affection'.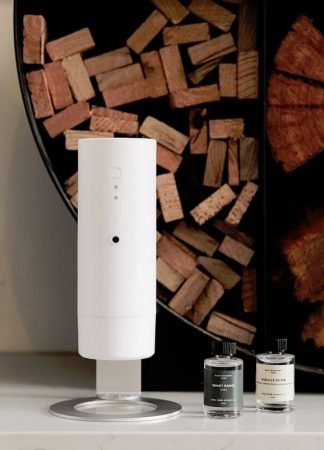 Step 2: Kiss your significant other at midnight.
With romance quite literally in the air – you've got this.
You can order new oils from Scent Australia Home directly through the app or visit here.
Prices are: Smart Diffuser: $250; Romantic Scent Pack $120; and Energiser Scent Pack $140.
For more from Women Love Tech on technology for your home, visit here.