Sony has just released three new wireless speakers to their EXTRA BASS family, SRS-XB43, SRS-XB33 and SRS-XB23 with new form factors and additions that take portability to the next level.
Superior Sound
Although small in size, the EXTRA BASS in the name remains true as the speakers produce deep and full bass wherever you are. On top of that, the newly developed X-Balanced Speaker enhances that deep and rich sound quality with its non-circular shape. The shape increases sound pressure making bass even more powerful.
In the XB43 model, its rectangular diaphragm, combined with its two-way speaker and woofer makes for a much higher frequency range. This makes the bass not only powerful, but the vocal clarity crisper than ever.
For a different sound experience, LIVE SOUND mode brings the party to you with 3-dimensional audio; almost as if you were at a live venue. This mode is only available on XB43 and XB33
Bring your music everywhere
No one wants to be deprived of listening to music, which is why the Sony speakers are waterproof, dust proof, shock proof and rust-resistant. Play your music anywhere, whether it by the pool, on a camping trip, a picnic…wherever, without a worry.
Fun and handy features
These wireless are not only up there for their sound quality, but also for the fun features that come with it. With the XB33 and XB43, you can add lighting for a bit of a mood while they play your music and with the "Fiestable" companion app, users can control whether the lights synchronise with the beat or stay on one specific colour, depending on the mood.
Want to boost your sound output? Now you can with Party Connect, the feature that lets you connect up to 100 compatible wireless speakers at once.
New design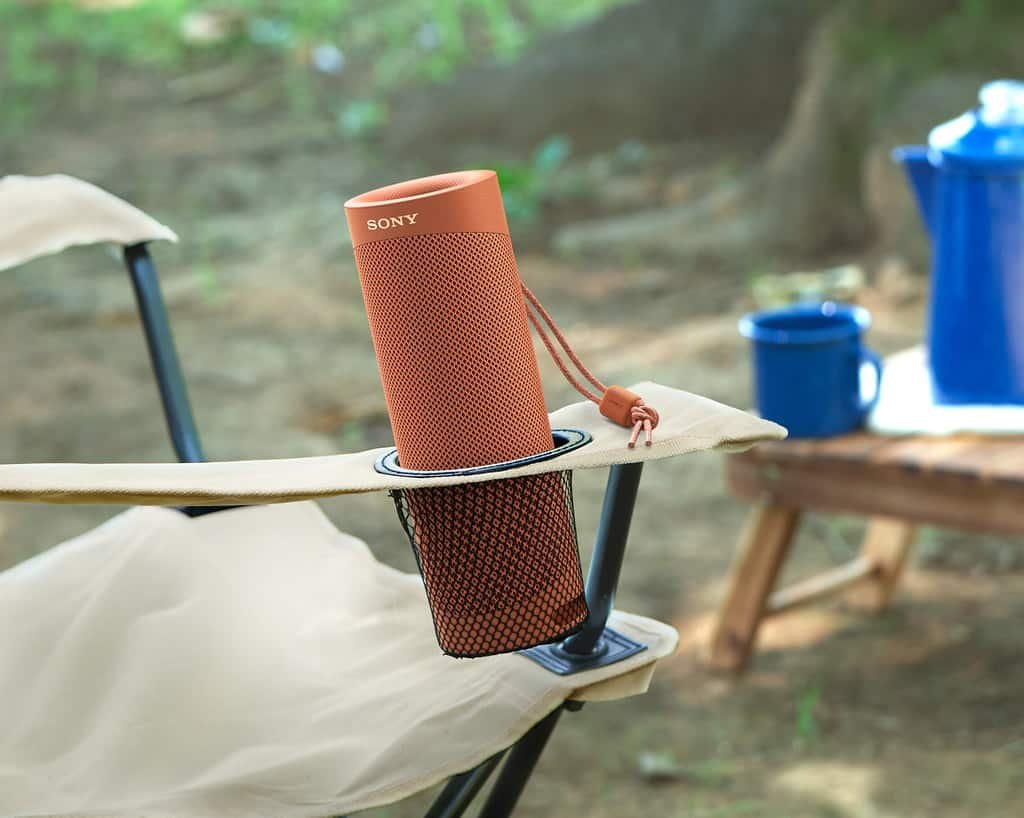 Customers can choose from a new selection of colours including black, blue, coral, taupe and red. It's lightweight, compact and easy to carry for when you're out about.
Charging
Now, users can charge their speakers via a USB-Type-C port and up to 24 hours of use on a full charge. If you want, you can also connect your smartphone via a USB Type-A to charge your phone.
The three new Sony wireless speakers will be available June 2020 starting at:
SRS-XB23 SRP: $199. Available in Blue, Black, Coral and Taupe
SRS-XB33 SRP: $299. Available in Blue, Black, Red and Taupe
SRS-XB43 SRP: $399. Available in Blue, Black and Taupe