Why are podcasts gaining in popularity so quickly? It's a question best answered by Mikaela Lancaster, the MD of Spotify in Australia and New Zealand.
Mikaela is an expert on the subject and under her watch, plans to make them even more popular by discovering the podcasters of the future, with a particular focus on local content creators with diverse backgrounds. This is where it starts getting cool, but more of that later. First, we focus on the sudden demand and growth in all things audio.
"It's the golden era of podcasts," Mikaela says. "We are at 2.2m podcasts on Spotify now whereas we were at 450,000 in 2019. It's across every genre, from crime, comedy to relationships and in fiction and non-fiction. The medium has really come into its own. It is so accessible."
Without question, the bite size format fits into our busy lifestyle making it the perfect fix and just when we want it. While we might not have time to sit down and read a lengthy article or book, we can always listen to snackable content on our commute to work or even when we exercise.
It is clear people are rapidly changing their habits and podcasts are now an important part of the mix of our day to day lives, and in a positive way. So, rather than getting our news injection from the daily newspaper, we're getting it from up to the minute morning news podcasts. "The most popular programme we have today is called Your Daily Drive and we have the ABC and the Squiz and News and it's our most popular podcast by a long way."
 Interestingly, Spotify's key demographic of 18 to 35-year-olds have extremely broad tastes when it comes to their favourite podcast and music for that matter. Comedy, sex and relationship and true crime podcasts rank highly, and this, Mikaela explains, is because people are looking for relief given the turbulent year everyone's had with Covid and the subsequent lockdown. When it comes to music, there's a return to nostalgia and experimenting with different music. "We saw a real shift this year in nostalgia," says Mikaela. "There's a rise in the trend of the 000s and a rise of decade playlists. There's also a trend of non-genre."
What is fabulous about podcasts is that it is opening the door to a range of new and exciting content creators who in a previous era may never have had their chance to shine.  Unlike what it was for musicians who needed to land a contract in order to be heard, it's easy to get started as a podcaster and the set up costs are extremely low. You can even host your podcast on Anchor, which is owned by Spotify, for free. 
And this is what excites Mikaela.
"Spotify Australia is bringing a really diverse voice to the table," says Mikaela. "People who are interesting, people who have not had a voice typically are now out there, on podcasts," she says.
Mikaela points to the success of "Gee Thanks . "Two sisters called Georgia and Lily Grace, who are 18 and 24, talk about their lives and things they are going through."
Then there is Spotify's award-winning Sound Up accelerator programme which is about getting a group of First Nation Voices and training and educating them on podcasts. One recipient, Rowdie Walden, used it to create Search Engine Sex, the ultimate sex and relationship podcast, and Spotify Australia's first Spotify Original investment. Returning again soon, Aboriginal and Torres Strait Islander artists, writers, creators, and podcasters apply to take part in a residential podcasting workshop which is held in Sydney.
"Our goal is to get really different and diverse voices out there and start conversations in the community with our great story tellers," adds Mikaela. "We hitch each person with a production team and work with them on scripts and formats and different tools we have and then help launch them into the stratosphere and support them."
How refreshing to hear it's not just the big names who are getting heard and supported. And that's another plus point for podcasts, it is a medium that supports diversity.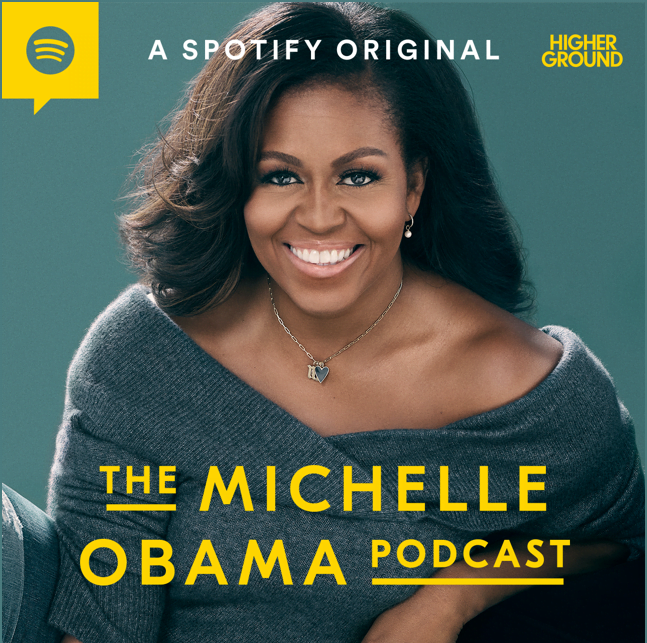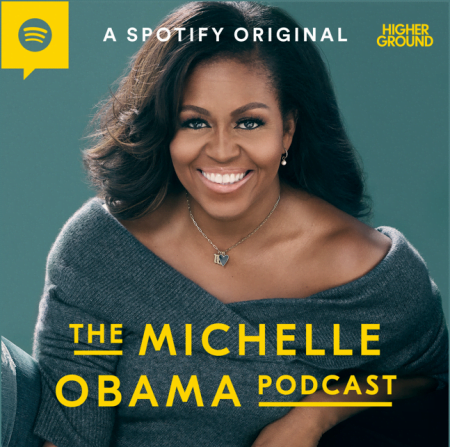 Having said that, Spotify has worked hard to sign up the cream of the podcast crop with top liners such as Michelle Obama, Josh Rogan, Brene Brown and Prince Harry and Meghan's Archewell podcast. But while these big ticket, high fee celebrities have their place, Mikaela insists so does locally produced content.
"Locally, we are trying to complement our global strategy," explains Mikaela. "How do we add to it? We talk about it as global villages. We want to launch our local voices. We have the same goals for our local podcasters as we have for our local musicians.
"Everyone knows and loves Spotify for its music but as we evolve our vision is to be an audio first business. 
"You go to Amazon to shop. You go to Netflix to watch and you go to Spotify to listen. Listen is now, not just listen to music; it's listening to podcasts.
"We've just launched nine classic books narrated by Forest Whitaker and Hilary Swank. When it comes to podcasts, we look at what can we do that is different? How can we be unique and different from our competitors when it comes to content? The other thing we are investing in is podcast formats and we invested in Anchor which is a platform that allows music and talk to happen. So instead of having to pay for music, you can actually license it through Anchor and put any kind of music in there. We are calling it Music + Talk and there is a whole range of people coming up with different formats such as the history of music that influenced them or artists talking about a breakdown of their albums."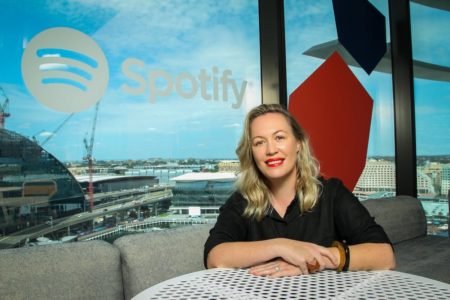 So how does Mikaela envisage podcast formats to evolve? To start with, she says, we'll see a lot more interactivity. "My favourite podcast for interactivity would be Sam Harris," she adds. "He interacts with his audience and feedback he gets from his Instagram. These kind of formats, with more live interaction, is where you really start to feel there is a two-way interaction rather than just being a one-way broadcast."
Wrapping up, Mikaela reflects: "The message is the podcast format today will not be necessarily what we will see in the future. It will just continue to evolve."
What's clear is now is the perfect time to put on your creative hat and be part of the podcast evolution either as a listener or creator. 
Check out: https://podcasters.spotify.com/