Here's what everyone is watching during COVID, according to the Australian Home Entertainment Distributors Association (AHEDA). The data reveals the most-watched and best-selling movie and television titles.
Jim Batchelor, Chairman, AHEDA said Jumanji was the most popular film last year. "Fun and action for all the family, a great cast and a little nostalgia to get us through a tough year," he said.
The television that has caught our attention include Outlander – the complete 5th series (Sony) taking out the number one spot of most purchased in the category, followed by Brooklyn 99 – the complete 7th series (Universal), and the 100 – the complete 7th series (Warner Bros). Interestingly, the much-hyped series The Undoing starring Nicole Kidman also made its way into the top 5.
The cinematic disruption, aligned with the consequences of the pandemic, has led to a resurgence in classic films and fan favourites. As the availability of new release content started to slow, everyone is accessing much-loved classics including titles such as Game of Thrones, Lord of the Rings and Harry Potter.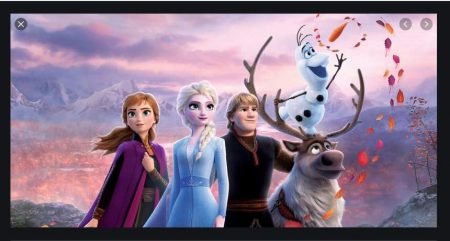 Apple TV, Google Play, YouTube, Amazon Prime Video, Telstra Box Office, and Fetch offer a comprehensive selection of films – available shortly after their cinema release – allowing access the titles they want, when they want, from preferred digital platforms, unlike streaming services. 
With over 7.2 million views already, Demi Lovato isn't holding anything back in her four-part YouTube Originals documentary, "Dancing with the Devil." Go beyond the celebrity surface for an intimate portrait of addiction, the process of healing, and empowerment.
Tell Me Your Secrets on Prime Video. Here, three characters, each with their own troubling backstory, are pushed to the edge as the truth about their pasts and motives becomes murkier.
Manhunt: Deadly Games is a miniseries which tells the story of the FBI's hunt for the Unabomber in the 1990s. Agent Jim "Fitz" Fitzgerld, a fresh-faced criminal profiler with the agency, faces an uphill battle in tracking the infamous criminal but also has to fight against the bureaucracy of the Unabom Task Force (UTF).
TOP 10 BEST SELLING MOVIES 
Jumanji: The Next Level (Sony)
Sonic The Hedgehog (Paramount) 
Frozen 2 (Disney)
Top 10 Most-Watched Movies
Jumanji: The Next Level (Sony)
Sonic The Hedgehog (Paramount) 
Frozen 2 (Disney)
Joker (2019) (Roadshow)
Star Wars: Episode IX- The Rise Of Skywalker (Disney)
Bad Boys For Life (Sony)
The Gentlemen (Roadshow)
Bloodshot (Sony)
Scoob! (Warner Bros)
Ford V Ferrari (Disney)
Top 10 Rented Movies:
Joker (2019) (Roadshow)
Sonic The Hedgehog (Paramount)
The Gentlemen (Roadshow)
Jumanji: The Next Level (Sony)
Gemini Man (2019) (Paramount)
1917 (Entertainment One)
Knives Out (Sony)
Ford V Ferrari (Disney)
Once Upon A Time…In Hollywood (Sony)
Hustlers (Roadshow)
Top 10 TV Series:
Outlander – The Complete 5th Series (Sony)
Brooklyn Nine-Nine – The Complete 7th Series (Universal)
The 100 – The Complete 7th Series (Warner Bros)
Vikings – The Complete 6th Series (MGM)
The Undoing – The Complete 1st Series (HBO)
Supernatural – The Complete 15th Series (Warner Bros)
Big Little Lies – The Complete 2nd Series (HBO)
Game Of Thrones – The Complete 8th Series (HBO)
Chernobyl – The Complete 1st Series (HBO)
Succession – The Complete 1st Series (HBO)
Top 10 Australian Produced Movies:
Ride Like A Girl (Sony)
The Invisible Man (2020) (Universal)
Miss Fisher & The Crypt Of Tears (Roadshow)
Danger Close: The Battle Of Long Tan (Sony)
100% Wolf (Universal)
Go! (Roadshow)
Peter Rabbit (Sony)
Black Water: Abyss (Universal)
Carl Barron – Drinking With A Fork (Universal)
The Nightingale (Sony)