Some of the world's tech giants including Microsoft, Alphabet, Snap, and Facebook are all joining the COVID-19 fight. Whether it be through donations or innovations, the tech industry is showing its commitment to making a positive impact in whichever way possible.
COVID-19, better known as the Coronavirus, is the word on everybody's lips at the moment. The wave of panic is emptying supermarkets for resources, self-isolation is becoming the norm, jobs and hobbies are being affected, and our day-to-day lives have ultimately changed. With the flow of society and the world as a whole essentially coming to a standstill, some of the world's biggest companies in Technology are stepping up to the task in an attempt to help us through this pandemic.
Microsoft
The Bing team at Microsoft has launched a COVID-19 tracker that gives people access to the latest information regarding confirmed cases of each country, information about the outbreak in that region, the total number of active/recorded/fatal cases, and news and videos.
The data provided on the site comes from the likes of the World Health Organization (WHO), the U.S. Centers for Disease Control and Prevention (CDC), as well as the European Centre for Disease Prevention and Control (ECDC); all reliable sources.
Check out the tracker here.
Alphabet
Alphabet's Verily – a sister company of Google – has released a coronavirus screening website for the Santa Clara and San Mateo counties in California. The site is an "online screener based on guidelines from public health officials," that helps people determine whether or not they qualify for testing.
To use the screener, you must be a US resident and 18 years and above with a Google account.
You can learn about the screener here.
Facebook and Apple
Recently Facebook has announced its decision to donate $20 million to support COVID-19 relief efforts. Apple also announced a similar donation of $15 million while also allowing users to skip March payments on Apple Cards without the risk of interest payments.
Snap
Snap, the parent company of Snapchat, is working with the World Health Organisation, and other experts to ensure that users of the app have access to reliable sources of information and updates on COVID-19.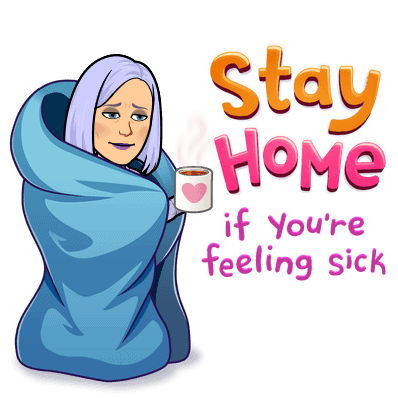 In the Discover tab of Snapchat, you can subscribe to WHO to get updates on stats and stories like "7 steps to prevent coronavirus" and the hashtag "SafeHands challenge". In addition to that, there is also a WHO filter that gives Snapchatters tips on keeping good hygiene habits. The Filter includes a custom context card that when swiped up on, takes the recipient to a WHO link with more information.
Zoom
Eric Yuan, CEO of Zoom, the video conferencing platform, announced that Zoom could be used for free for K-12 schools in Japan, Italy and the U.S in light of governments around the world encouraging companies and institutions to work remotely.