Here's my pick of some of the coolest gifty gadgets to hit the North Pole…
A Robot Mate
For times when you can't be with your mate, give them an electronic substitute – a WowWee MiP. Equipped with GestureSense technology, any hand motion controls MiP. Using its free app, consumers can drive it, play games and more all while MiP balances on two wheels – its captured consumer's imaginations and suggests robots are the next big tech boom in 2016. Visit eBay for deals. 
A Phone Charging Handbag
Forget the shoe phone, Maxwell Smart! The Mighty Purse is a collection of fashion purses, clutches and handbags that charge your smartphone via a micro-USB able on the go. There are plenty of different styles and colours, ranging from your vibrant brights to classic monochromes – and they are all made from high quality leather. Mighty Purse, from $109.95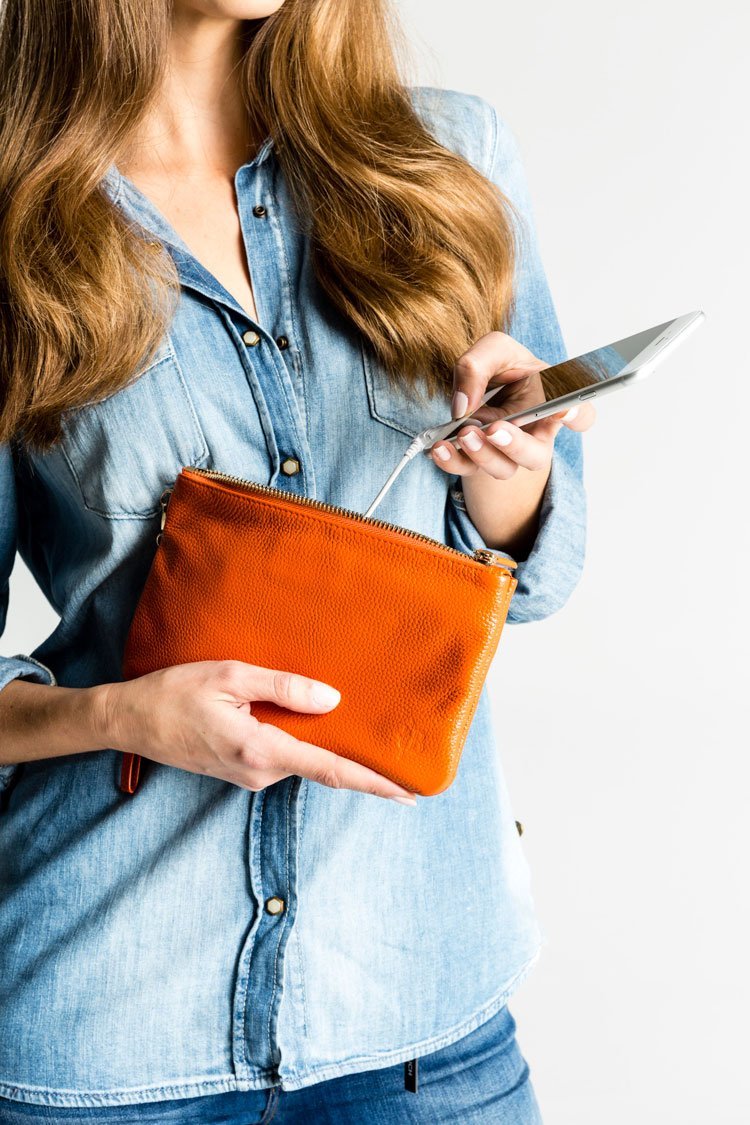 Flying Drone Camera
Geek Dad's are going to love a flying drone camera! Soar that lense to new heights, capturing landscapes, sports games, or inspecting roof tiles! The Parrot Bebop Drone is equipped with a full HD 14 megapixel camera for awesome sky-high images minus the distortion. The Bebop Drone can be controlled through the smartphone application FreeFlight 3.0 or the Skycontroller which provides the strongest Wi-Fi connection with the device, all the way up to 2km. Parrot Bebop Drone, $799, available Parrot, Apple, JB HiFi, Harvey Norman and leading retailers.
Fancy Pants Ear Plugs
Now your lobes can dance to the beat in style! Swedish fashion brand Happy Plugs' Deluxe Ear Plugs are available in Gold, Silver and Rose Gold for a heavy metal spin on fashion and sound. Choose from Happy Plugs In-Ear made with silicon for a perfect fit or Happy Plugs Earbud both equipped with a microphone and built-in remote. Happy Plugs, $44.99.
A Singing Beach Bag

Oh hello! The ultimate Summer beach bag, the BOOMBAG is a funky tote with inbuilt speakers allowing you to plug your music in wherever you go. It operates via a headphone jack that can be inserted into your smart phone, tablet, iPod or laptop. Best bit? No batteries required so you'll never go flat again.
BOOMBAG by Seńor Funkstar, $79.95.
Virtual Worlds
Way pay for a ticket to Thailand when you can escape via a virtual world? Samsung's Gear VR innovative virtual reality headset allows techie's an immersive world that features a 360-degrees surround viewing experience. Used alongside the Galaxy S6 the technology provides lifelike, vivid images and a totally new way to experience content. Virtual girlfriend not included. Visit eBay for deals. 
Instant Retro Photos
Say cheese! A modern take on the ever-trendy vintage Instax film art form, with retro-hipster cameras in a variety of pastels and matt colours, the Instax Share allows you to prints your photos straight from your Smartphone or tablet. The share also comes with an App to personalise each shot.
Instax SHARE, $229, available at leading retailers.
Vibrating Jewellery 
Some women wear their heart on their sleeve, others hang their vibrator from their neck (you never know when you are going to need it!). The Vesper has the discreet appearance of a thin bullet with a beautifully polished metallic finish, designed to be worn as a necklace, or to double as a discreet toy. Made from polished stainless steel, it comes in gold, rose gold and silver, hangs from a 26 inch chain, has three speed settings plus a pulse setting, is super quiet, rechargeable (USB), and is water resistant. Note: it does not cuddle post coital.
Vesper, $99.95, Mimi De Luxe
Moonwalker Transporter
Move over Jacko, the moonwalk has been reinvented! The Moonwalker is the cool new electric transporter that'll get you where you want to go – but not qyite the moon and back. A self-balancing technology, the Moonwalker has been made famous thanks to fans Justin Bieber, Kendall Jenner, Nicki Manaj and Nick Jonas. It's compact, boasts a 15-20km range, 2-3 hour charge time following each use and the max speed is 12km/h. Moonwalker, $399, available at Big W
iFit Fashion
It's hard work looking hot and healthy. Or is it? The iFit Classic is a modern watch-come-fitness-tracker that allows you to move in style while staying in tune with your health goals around the clock, with all day fitness tracking move-ready technology that automatically detects when you're walking, running or sleeping. Alerts will let you know when it's time to move or wake up, allowing you to easily transition from one mode of life to the next.
iFit Classic, $299, Proform Fitness
The Sounds of Summer
Take your sounds of summer soundtrack with you on picnics, to the beach, your backyard BBQ or summer soiree with the ultra-portable B&O PLAY by Bang & Olufsen Bluetooth speaker. This made-to-move speaker has 360 degree sound, rechargeable Li-ion battery with up to 24 hours playback, 180 watt and a USB charge port. With a choice of either elegant shades of grey, black with a copper tint, a cool green and premium full-grain leather straps to sing in style. Happy listening. A2 Bluetooth, $579, BeoPlay.com.au
A Domain Name
Cuteboyfriend.com.au? Catlady.com.au? How about giving your friend a personalised domain name to kickstart their blogging/business/hobby idea? For as little as $20 to contribute, people can purchase a domain name for a gift with a tech twist. Visit www.netfleet.com.au
A Four Week Movie Marathon
For the connected techie, a Netflix gift card for the Christmas period to watch unlimited Bill Murray, Nate Archibald or Frank Underwood flicks and series ois sure to jingle their bells. Netflix gift Cards are available with values of $20, $30 or $50 and are available from 7/11, Myer, Woolworths, Big W, Coles, Target and Australia Post.
A Life Jacket For Your Phone
Waterproof, snow-proof, dirt-proof and drop proof – yep, it's the life jacket for you're your iPhone. Available in six colours for the clutz in your life.
LifeProof Fre, $99.95
Double Tech Vision
The ultimate General Grievous style gift – dual monitor arms for the hardcore screen queen who likes to separate her emails from her creative. Dual Monitor Arms, $275, Varidesk.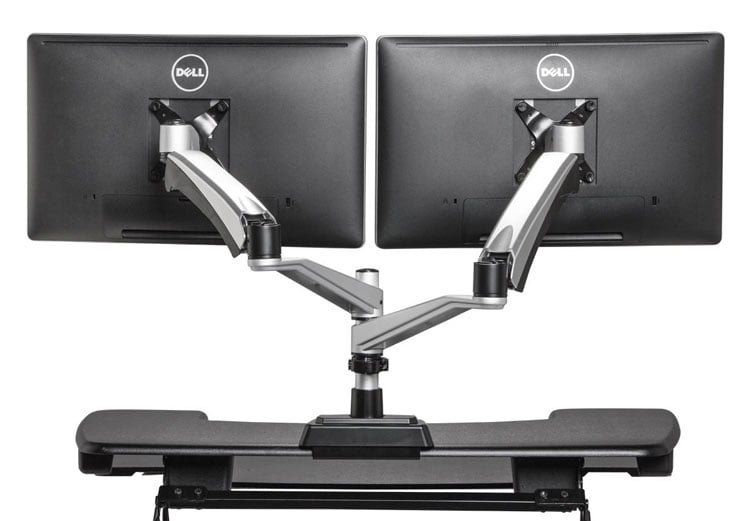 Housebound Sound Waves
Don't miss a beat. Stream your music throughout multiple rooms with a wireless music system with built-in Wi-Fi and Bluetooth. With Bluetooth, you can stream any song, playlist, music service and YouTube directly from your phone or tablet. With WI-FI, you can broadcast to multiple SoundTouch Speakers in different rooms. SoundTouch 10 Speaker, $299, Bose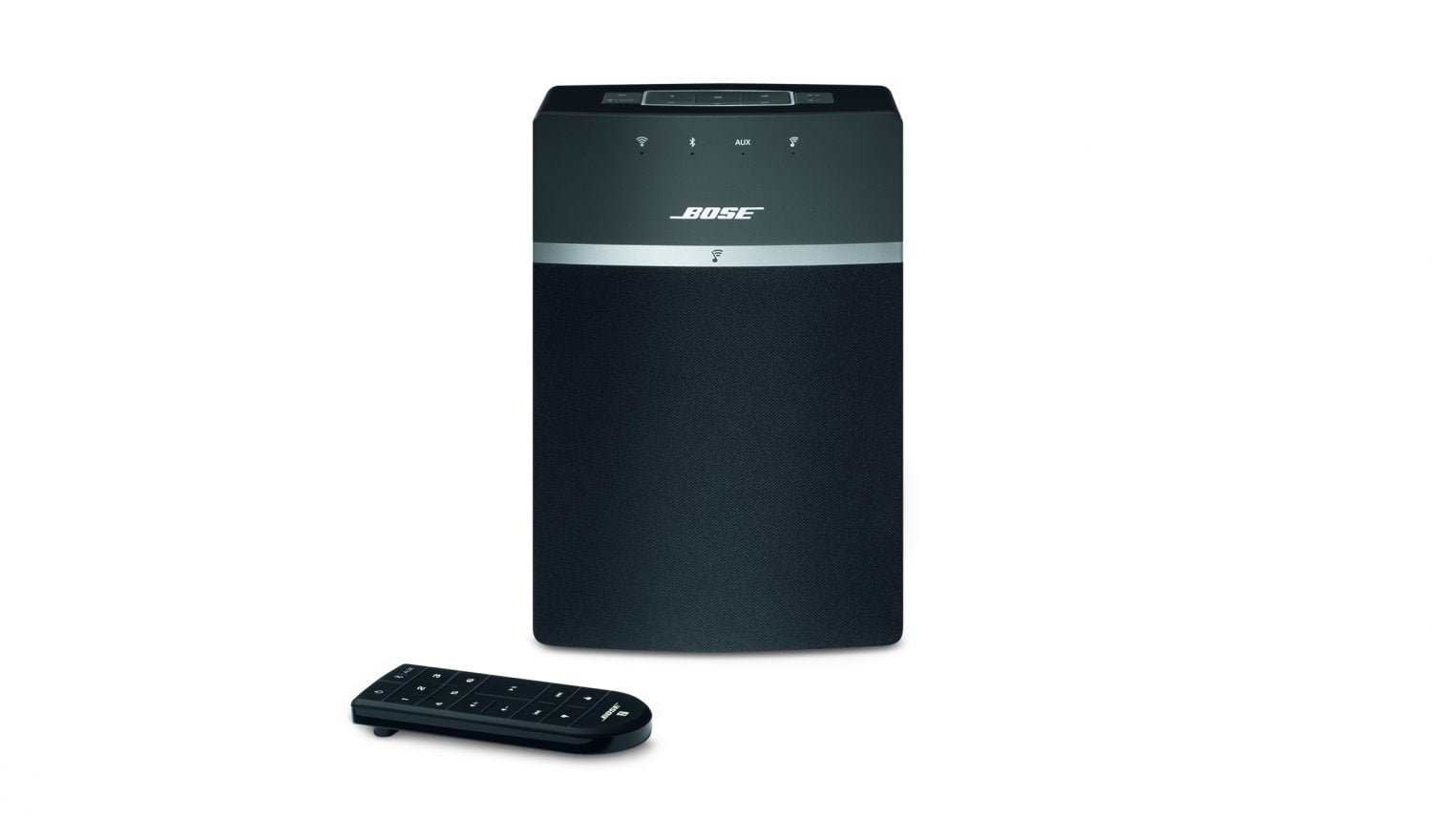 Mobile-Friendly Jox
Healthy guys with a penchant for tech won't be left mobile-less with a pair of PocJox active underwear – the world's first underwear brand that offers stylish, secure and sweat-resistant shorts equipped to carry mobile phones, credit cards and keys while working out. What a buzz! PocJox, $59.95, Pocjox.com.au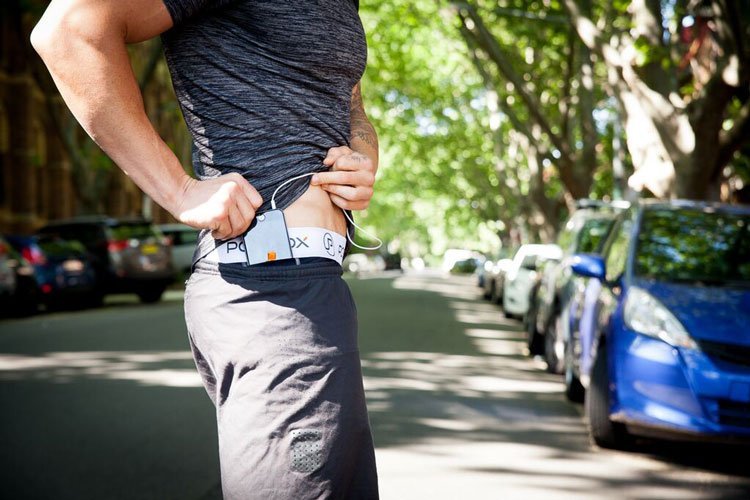 Techie Air Humidifier
Still battling those free-radicals, environmental pollutants, Asthma and skin dehydration? Try a high-tech humidifier. The Dyson AM10 Humidifier hydrates air with 99.9% bacteria-free hygienic, scientifically proven to hydrate dry air to help avoid flaky skin, chapped lips, puffy eyes and irritated complexion. Dyson AM10 Humidifier, $799, Dyson.
iPad Keyboard
Get maxi benefits out of your iPad mini with a super chic BrydgeMini keyboard. The 100% aluminum keyboard offers the user functionality, productivity, portability and power that can rival any entry-level laptop. Even better, the Apple-inspired design will match your iPad in gold, silver, and space grey colour ways. BrydgeMini, $179, available at Harvey Norman, Dick Smith and Tech2Go or online.
GoPro HERO+ LCD
The GoPro may have been a gadget for skater dudes originally, but now kids are on the footy field wearing them, traveller's are skydiving, fashionista's are shopping and more.
GoPro's released its entry-level HERO+ LCD so you can dip your toes without plunging in head first. It captures life-like high definition photos, has a convenient touch display for easy shot framing and settings control. Bonus: The HERO+ LCD is built directly into its waterproof housing and has built in WiFi so you can connect to the GoPro App and upload direct onto social media.  GoPro HERO+ LCD, $439.
A Bluetooth Wallet Finder
This wallet from Silo is Australia's first bluetooth tether wallet that is seriously slim and stylish. Crafted from premium Australian Kangaroo leather, it features the Chipolo item locater that will allow you to locate your wallet via your smartphone or shake your wallet to send an alert to your phone if it happens to go wandering! If only money was so easy to track… Bluetooth Tether Wallet, $100, Redballoon