The AFC Richmond team has a night to spend in Amsterdam following another demoralising defeat. Ted Lasso tells them to take time out to blow off steam, allowing several of the characters to forge their own paths in episode six, but also setting up a theme from which we can all benefit in our own lives.
Sometimes we all need to cut loose from our routines, change things up, and be free. Sometimes we all need an emotional release to regain momentum and vitality in our lives. Taking time out is good for our spirits, unlocks mental gridlocks, and can even provide inspiration and solutions when we need them, according to psychologists. Ted knows this, and to make sure we, his audience, get the message, he spells it out in this ever-inventive show.
At the start of the episode, Ted tells Coach Beard that he feels stuck. "I need to do something to help me get out of my head," he says.  But after an evening on his own, (ingeniously visiting Van Gogh's 'Sunflowers', allowing an opportunity for a discourse on the inspiration of beauty), he's no longer stuck, coming up with a much-needed game strategy that metaphorically underlines the message too. "Way I see it, we've been playing too rigid," he tells Coach Beard the next morning.  "Our guys need freedom, they need to go where they want to go, follow their guts…" 
Rebecca also has her turnaround moment, demonstrated best by her remark about how much she hates Bob Marley's 'Don't worry about a thing' at the start of the episode, but sings it dreamily at the end.  Left to her own devices, away from her team and office, she finds herself on a houseboat with romance hovering, and her rigid, angry layers unpeeling. For the first time, we see Rebecca out of her power suits and in a floaty, floral dress. Her normally manicured hair becomes loose and unkempt. We see her relaxing, smiling.  It's as if she's taken the best holiday of her life.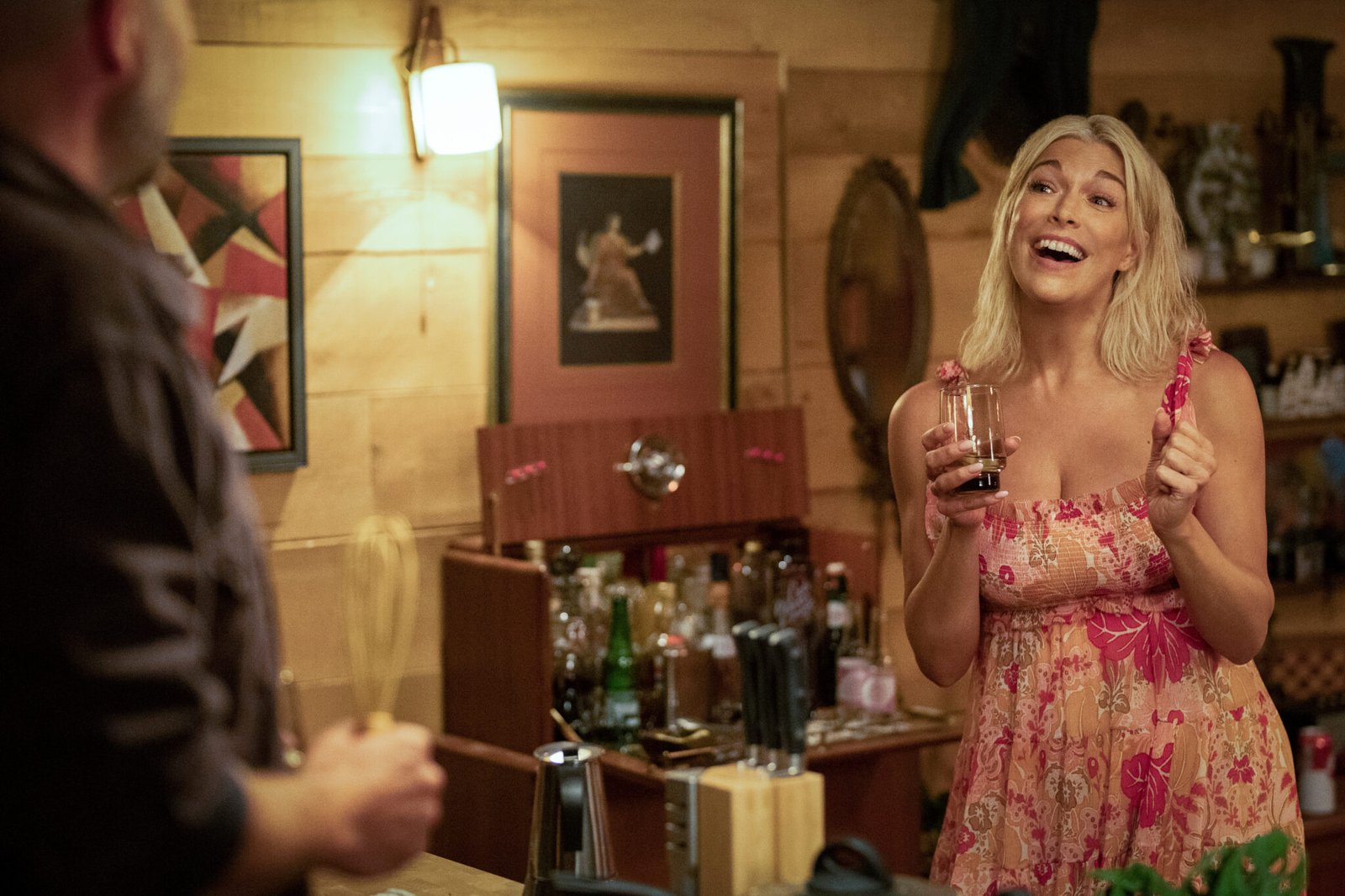 The relationship between Roy Kent and Jamie Tartt shifts gears too, as they step away from the routine of their normal lives in London. There are apologies to each other and stories from their pasts that they share. Slowly we see Roy's anger lift, while Tartt's personality continues its transformation, away from arrogance towards empathy.
Taking time out from our everyday routines can increase life satisfaction, improve mental well-being, reduce heart disease, anxiety and depression, according to the American Psychological Association. Studies have also found that on return to work after taking time out, people are also more focused, productive, and inspired.
The other theme in this sixth episode which this humble writer would argue is the best so far, is decency. Faced with a choice of going to a sex club or a party, the team ends up in an innocent pillow fight. Instead of telling the press Colin's secret, Trent Crimm offers him advice. Instead of taking advantage of Rebecca, her unnamed romancer wraps her in a blanket. Higgins talks about taking kitman Kevin to the Red Light District to make him a man, but of course, that doesn't mean what we think it means. This is Ted Lasso. This is where decency prevails.
Lucy Broadbent is the author of What Would Ted Lasso Do? How Ted's Positive Approach Can Help You, is available on Amazon here.
Ted Lasso Season 3 is currently streaming on Apple TV+. Find Lucy Broadbent's other episode reviews here:
What Ep4 Of Ted Lasso Teaches Us About Anger, Hurt, And Speaking Up For Ourselves
How Embracing Our Flaws Inspires Us In Ep3 Of Ted Lasso's New Season
Episode 2 of Ted Lasso 3 Takes the Power of Believe to Greater Heights