The Tech Council of Australia (TCA) held its debut National Tech Summit in Brisbane this week with an incredible line up of speakers including Queensland Premier Annastacia Palaszczuk.
Since launching two years ago, with Robyn Denholm as Chair and Kate Pounder as CEO, the TCA has made a significant impact on shaping our tech future and galvanising the community.
Sitting among the audience, there was a shared enthusiasm for the future of Australia's tech sector. Passionate liked minds can make things happen quickly as Kate Pounder found when she called on her team to pull together the event only three months ago. 
In lightening speed the Queensland Government threw open its doors, eager to showcase its sun-blessed state as a centre for excellence in innovation and as home to one of the fastest growing tech sector in the nation. In Premier Palaszczuk's keynote address on Thursday, she spoke about the government's commitment to supporting and growing its tech sector, encouraging more women in tech and outlined plans to entreat more companies to make Queensland its base.
"Our government is committed to driving a strong innovation agenda and supporting the technology sector. We want to support future entrepreneurs to thrive and establish themselves in our state," Palaszczuk said.
Addressing the tech summit evening event, Innovation Minister Stirling Hinchliffe said it was Queensland's 'time to shine'.
"With the eyes of the world turning to Queensland ahead of the 2032 Olympic and Paralympic Games, it's our time to shine," Mr Hinchliffe said. "Queensland has the ideas, infrastructure and industry capability to create good jobs and emerge as a leader in the global tech sector."
But on Day One of the tech summit, it was TCA Chair Robyn Denholm who shone with her powerhouse speech, and for those of you who missed it, Women Love Tech received permission to run a transcript of the speech.
Here, Robyn Denholm shares her vision for a vibrant Australian tech sector which currently employs over 935,000 people, and is home to unicorns such as Atlassian, Canva, Afterpay, Wisetech, Seek, REA, Airwallex, SafetyCulture, Go1, Cultureamp and Employment Hero. Robyn's speech:
Good morning and welcome, on behalf of the Tech Council of Australia Board (TCA) and the whole TCA team welcome to the first – but given the size of the crowd gathered today, definitely not the last Tech Council of Australia National Tech Summit.
I wish to add my respects to the Jagera people and the Turrbal people as the Traditional Custodians of Meanjin. I pay my respects to Elders past, present and emerging.
I would also like to acknowledge the Queensland Government for its role in not only putting the Queensland technology sector centre stage for the whole country, but also for supporting the TCA in delivering what I believe will be an incredible few days.
I feel very lucky to be in Queensland, many of our nation's amazing world beating companies are born and bred right here in Brisbane. Many people in Sydney and Melbourne are surprised – and perhaps a little indignant – when I tell them that South-East Queensland is a leading light in a vibrant start-up ecosystem in Australia. In fact, South-East Queensland is the fastest growing tech jobs creator across the country.
I would also like to thank all our sponsors who have generously supported today and the TCA team for bringing this event to life.
I think it would be fair to say that the Australian economy is facing some strong economic headwinds. As someone who studied economics it would be remiss of me not to make a few remarks about the current state of play.
In Australia, our annual GDP growth has tapered from the most recent peak of 5% in 1999 as multi-factor productivity has declined over the last 20 years. We are now facing a stubborn resurgence of inflation. The Consumer Price Index has continued to rise despite the Reserve Bank of Australia raising the cash rate in a record streak of 12 rate rises in the 13 months to June 20231. This points to an economy overheating and in desperate need of greater productive capacity. My view is that technology has a critical role to play in overcoming these challenges.
I hope my speech this morning will set the scene for the panel discussion with my distinguished colleagues as we unpack our experiences of manoeuvring through the fluctuating cycles of tech sector investment and innovation. As a nation it is incumbent on us to navigate the opportunity before us to cultivate the next generation of entrepreneurs and foster the development of new industries which will shape Australia's future economic prosperity.
Launching Shots on Goal
To that end, I would like to use this moment to launch the report of some critical research from the Tech Council of Australia' entitled 'Shots on Goal' to understand the opportunity the Australian technology sector has before us.
I think it's quite apt that we use a sporting theme for this report. Not just because the FIFA Women's World Cup is upon us, with eight matches to be played right here in Brisbane.
A sporting theme is appropriate because it's the somewhat unique ability of Australia to punch so far above our weight when it comes to sport that really stands out.
For a country of just 27 million people, we make ourselves very well known on the world stage. I have said this before but let me add some context.
A year out from the 2024 Olympics in Paris and looking down the green and gold runway to Brisbane 2032, it's poignant to recall that at the last Olympics in Tokyo Australia came sixth overall, behind the Russian Olympic Committee athletes and Great Britain.
To put that in perspective, out of 206 countries competing at the 2020 Summer Olympic Games, Australia, with a population of 27 million was only two places behind Great Britain with a population of over 67 million.
No wonder we're 2-1 up in the battle for the Ashes.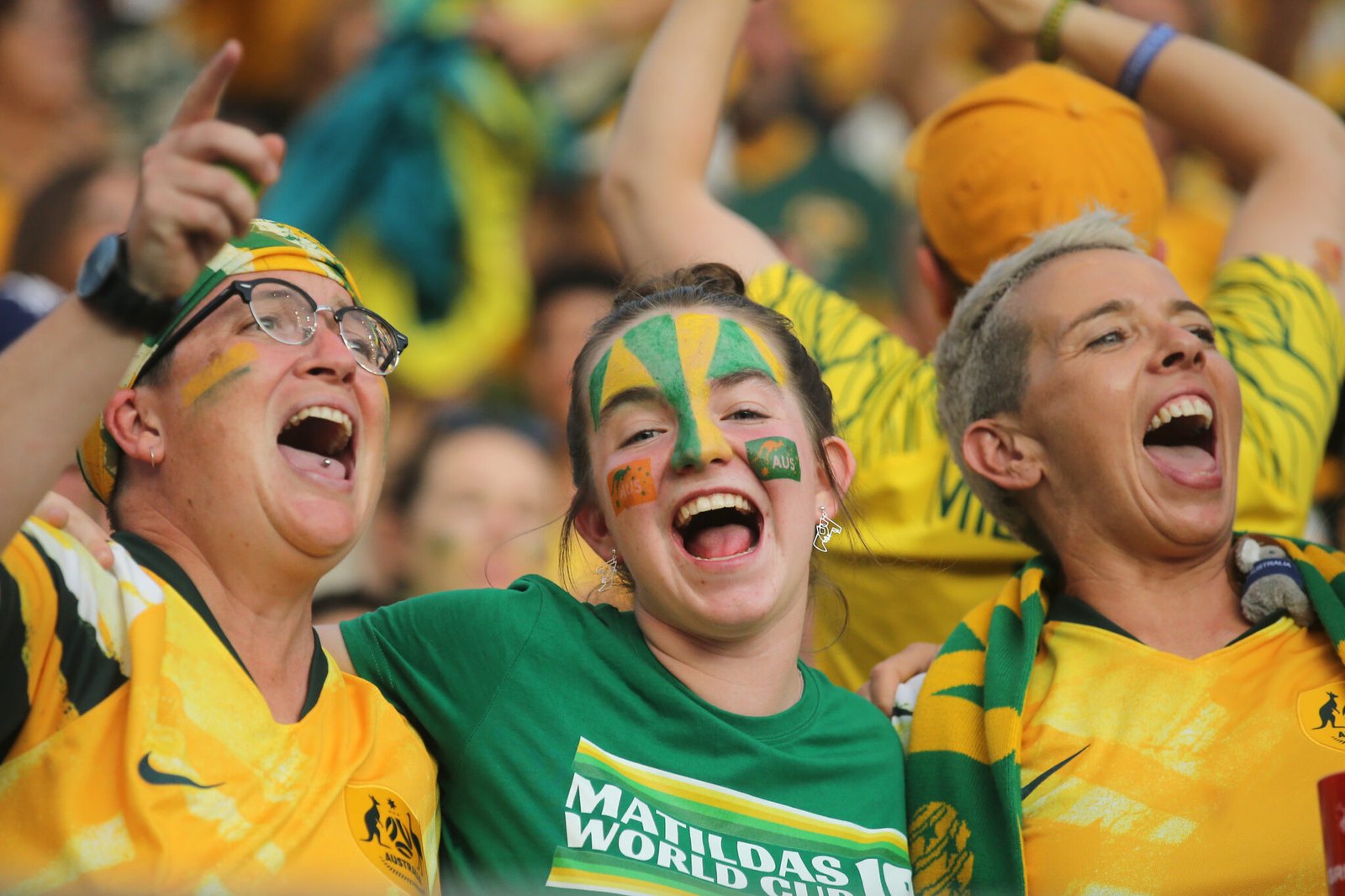 And this week, the mighty Matilda's take on the best in the world in the 2023 FIFA Women's World Cup. And to think it was only in1979, the Australian Women's Football team played its first 'official' international match against NZ, resulting in a draw. Today, the Matilda's enter the tournament on home soil, ranked 10th in the world.
Whether it's sports, arts, industry or any number of other sectors, Aussies typically are among the world's best. We're a competitive bunch, we strive to be the best we can. We have a great "can do" attitude and we are not afraid to change the status quo.
And I can proudly say as the Chair of the Tech Council of Australia Tech is no different, we are punching above our weight…. although it wasn't always so…
For a long time, particularly during the dot.com era, Australia was forced to watch billions in investment pour into Silicon Valley, with relatively little invested in our local start-ups.
Today, Australia boasts a technology sector that is over 935,000 Australians.That makes it equivalent to our seventh biggest employer.
Over the last 20 or so years, we have created 100 Australian tech companies' worth $100m plus. More than twenty have gone on to become unicorns. They include great companies like Atlassian, Canva, Afterpay, Wisetech, Seek, REA, Airwallex, SafetyCulture, Go1, Cultureamp and Employment Hero. Some of these incredible founders are born and operate right here in Queensland.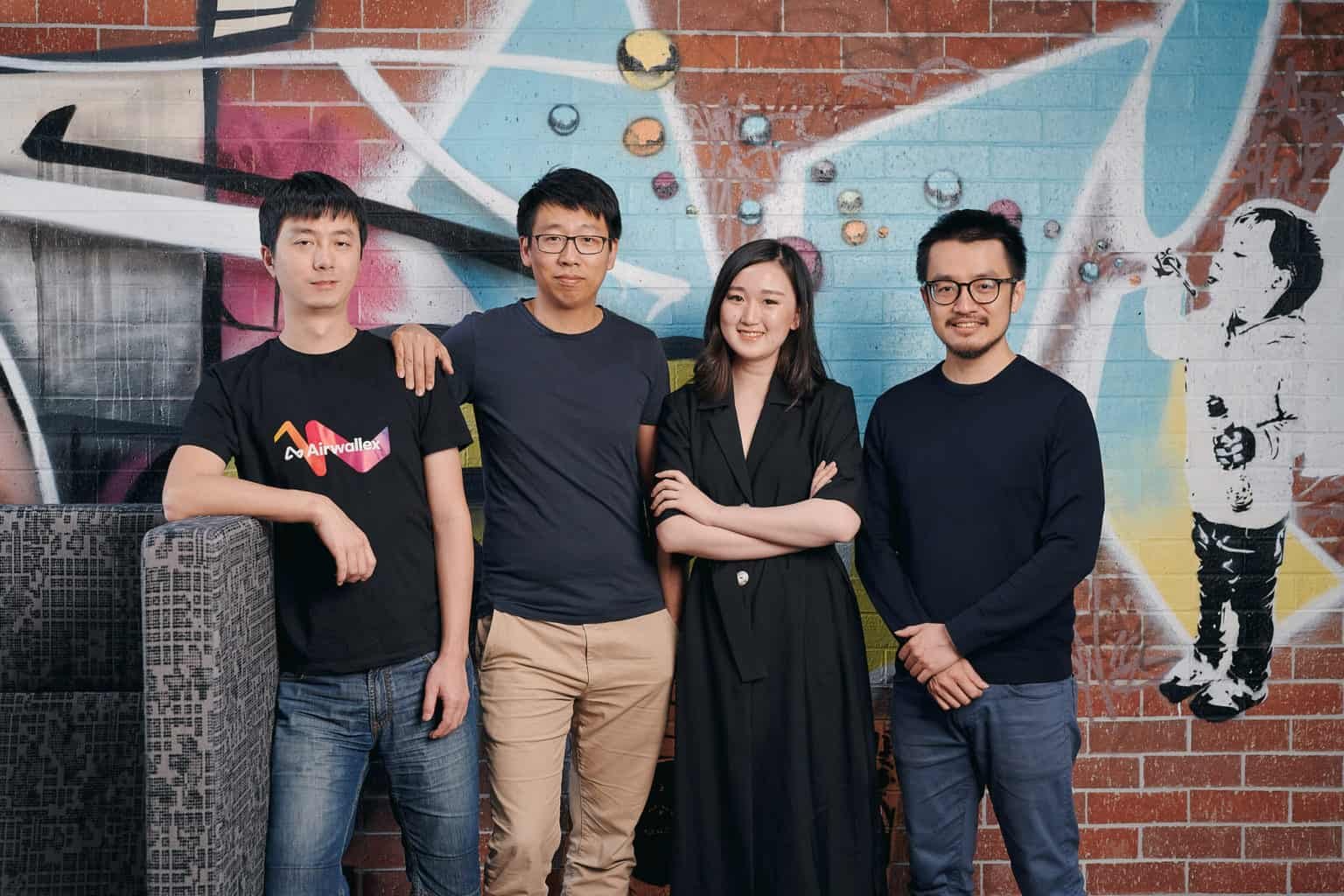 What is so exciting about these companies are the common traits they possess. These are businesses and founders who have dreamed big from the beginning, sought to solve complex problems, have challenged the status quo, taken risks, failed, succeeded, grown, and prospered.
They have reimagined the way we do business and have not shied away from creating the type of world-beating excellence which has the potential to define the next era of Australia's economic prosperity.
Australia has also been successful at attracting some of the world's top tech companies to Australia, such as Google, Microsoft and IBM. They are also creating jobs, developing talent, transferring knowledge and expertise, and investing in research and economic activity.
That success may not be as visible as someone standing on a dias raising a trophy. But the thousands of jobs, and billions of dollars of value and exports these companies are creating, are generating very real benefits for Australians, and absolutely worth celebrating and taking pride in.
Those benefits – new jobs, new sources of growth, new products and services that lift productivity – are what our economy so desperately needs right now to get out of our high inflation, low productivity trap.
However, despite the success we've experienced in growing globally successful tech companies, challenges remain.
The good news is that Australia is starting to address some of these challenges.
The report we're releasing today shows that Australian start-ups founded between 2013-15 have seen very similar survival rates in the early stages of growth when compared to their counterparts in countries we would consider our major competitors.
The bad news is that these paths diverge across the later growth stages. Australian-based start-ups appear to face significant challenges in scaling compared to start-ups in our competitor countries.
This is a subject very near and dear to me…. I often say we have great founders, with fabulous ideas…we have great uni's, with fantastic research, we have the capital to start businesses…but there is more we can do to help these start- ups reach their full potential.
Our research shows that at the earlier stages, access to funding is improving relative to the United States for example, but at a scale up stage…funding gaps start to appear…. And we know that talent remains an issue.
Australian start-ups may have differed from their international counterparts at the scaling stage for a number of reasons – the relative youth of our tech sector versus the US and UK, our smaller customer market, and the fact Australia is located far from the rest of the world, which means we have to work harder to attract capital, talent and customers.
This makes it more imperative that we ensure we're doing all we can to maximise Australia's competitiveness as a place to start and scale tech companies by exploring if we are doing all we can to ensure the availability of capital, talent, infrastructure, and regulation.
We find there are three big opportunities for Australia to lift its game.
How can Australia Compete and Win
First, access to talent remains the biggest pain point for start-ups and scale-ups in Australia, although the type of challenges they face differ. Finding technical talent is a problem across the board. Scaleups have the additional challenge of struggling to find talent with scaling-up experience, and experience developing and exporting global products.
Second, our research shows that at the earlier stages, access to funding is improving relative to the United States, but for scale-ups Australia remains well behind the US. We are currently on track to have a $53bn funding gap for Australian scale-ups by 2030.
Finally, Australia needs to optimise its regulatory regimes to help Australian firms trade globally while being headquartered in Australia. This includes improving access to capital, talent and making it easier for Australian companies to see products and services globally.
We have other sessions today that will focus on investment and regulatory reform, so I want to use this moment to talk about talent.
Australia has some of the best tech talent in the world. We just don't have enough of it.
This is a missed opportunity our economy, and a missed opportunity for Australians given tech jobs are amongst the fastest-growing, most flexible, and best paid in our economy.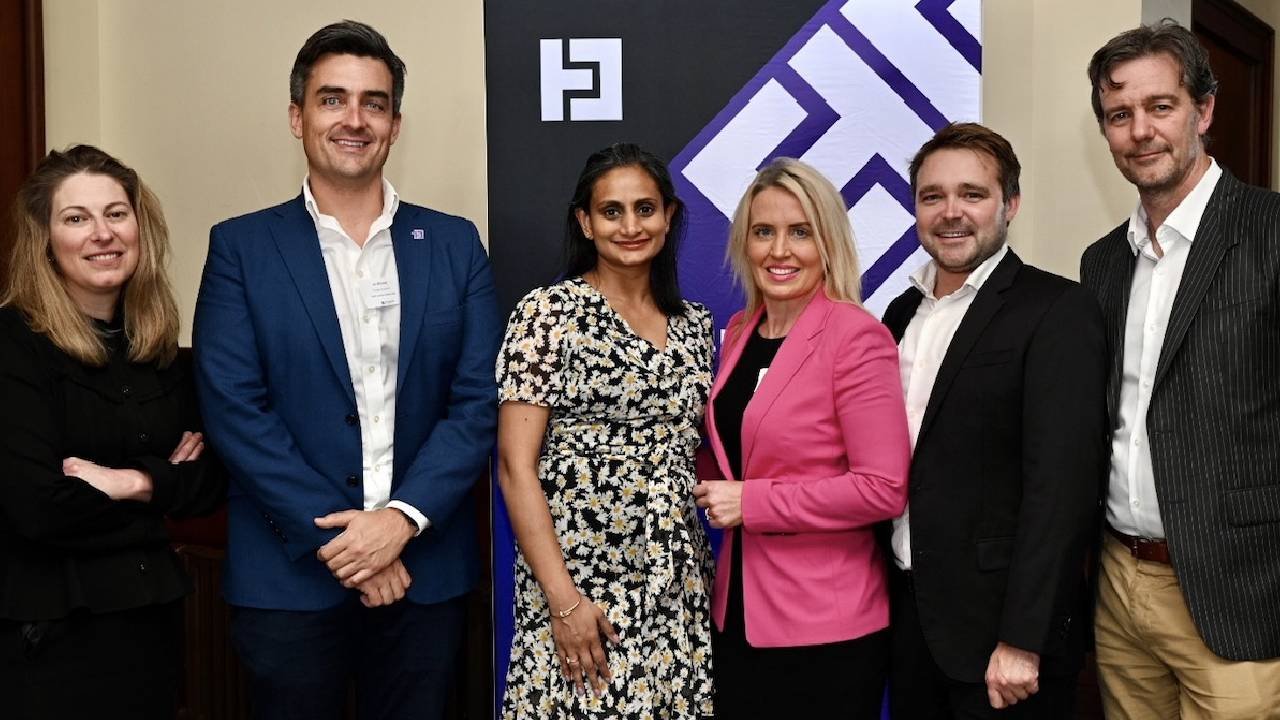 Since its inception, the Tech Council of Australia has had a goal of achieving 1 million people employed in the technology sector by 2025 and 1.2 million by 2030.
The challenge facing our nation is significant, with over 600,000 extra workers needed to reach the national tech job target of 1.2 million tech workers by 2030.
Thankfully, the Australian Government has supported the Tech Council's goals with on-ground policies that will help our tech- sector secure more workers.
Meeting this challenge also requires championing new strategies to improve the participation of under-represented groups in tech jobs, and in particular, women.
Today, only 1 in 4 people working in tech jobs in Australia are women. We must do better.
Where is the talent?
What are these pathways – More university and VET courses, more retraining programs, and more programs like the digital apprenticeships, which enable virtual on the job training for people looking to work in technology.
Increasing women's workforce participation, and reducing the gender pay gap, should be pressing business priorities for Australia.
Getting more women into tech will help achieve both goals. Women working in tech jobs in Australia have half the gender pay gap of other high-paying professions. Tech jobs have the highest rates of remote working in the economy, and some of the greatest job security.
The report also highlights the type of specially skilled worker Australia must attract and develop to address the challenge of 'scale-up'.
Perhaps it's time we bring some of our diaspora home. For years when I lived overseas, I would hear many Aussie accents in Silicon Valley and see our expats making their mark on the international stage.
But times are changing and now as Australians return, the greatest minds are setting up their homes and businesses in Australia, we are seeing a great return of the type of specially skilled talent our country needs and even better our home-grown talent is staying home, creating some of the most exciting companies right here. This is a good thing; we want our best and brightest here.
For my generation this was not an option. To get access to the brightest minds in technology you had to travel overseas to gain experience and be exposed to cutting edge, world-leading innovators.
Of course, in addition to our own home-grown talent we will also need highly skilled workers to support our growing sector.
One area, in particular, is for people with experience in scaling global tech companies, given the age and maturity of our sector it is of little surprise we have a relatively low density of tech talent with scale-up experience.
The TCA estimates that Australia only has 1 in 1000 tech workers with scale-up experience, compared to Israel's 216 in 1000. That makes migration a crucial pathway for start-ups and scale-ups and it is crucial this is administered competitively. This in turn ensures Australia-based start-ups and scale-ups can play on a level playing field in global talent markets.
In response to our analysis and in particular the need to address the challenges facing Australia's start-up and scale-up ecosystem, we have put forward a policy framework to help achieve more shots on goal. This framework recommends that governments have four components to their tech policies:
Firstly, strategic direction. Planning and implementing a strategic road-map for the country, which will provide clear, measurable aims.
Second, we need to get the right local settings in place in the areas of capital, talent, infrastructure and regulation to make Australia a competitive place to start and scale businesses. This is equivalent to making sure our local sporting teams are getting access to the best coaches, training and fitness practices, and facilities.
Thirdly, we need to make sure our regulatory frameworks in key areas like product regulation, FIRB and migration are enabling Australian businesses to integrate globally. Policies that foster greater integration within the global marketplace, will be essential in helping Australian-based firms grow, particularly given the relatively small size of the Australian economy and labour force.
Finally, we need regular measurement of how competitive Australia's environment for starting and scaling businesses. Measurement will enable governments to track success towards the objectives set in the strategic direction component.
Conclusion
In conclusion, let's again draw the parallel between sport and tech. Both fields represent two areas where Australia is outperforming competitors with twice our capacity. Both compete on a global scale and both are in a race to keep one step ahead of the competition in the global market place.
By taking a proactive approach and ensuring that government policies and regulatory settings are focused on encouraging Australian companies to take risks, we have the opportunity to create a springboard for success, where experimentation, science, research and development are a constant.
As we draw closer to the halfway point of this decade, Australia has the opportunity to not simply show up 'on the field' – we have the opportunity and indeed, the obligation, to put more 'shots on goal'.
So today as the technology sector converges on the edges of Brisbane's beautiful river, we will discuss what we all can to realise our future potential as a global technology powerhouse. And what we can do to encourage the next generation into the sector to unlock the ideas and potential to create a gold medal future for our Nation.
I thank you for the opportunity to speak to you today.
1* https://www.rba.gov.au/statistics/cash-rate/
About the Tech Council of Australia
The Tech Council of Australia is the peak industry body for Australia's tech sector. Providing a trusted voice for Australia's technology industry, with over 160 members, the Tech Council comprises the full spectrum of tech companies.