The 2020 Gran Turismo Championships kicked off last week at Sydney's Big Top Luna Park with the world's best players and fans converging from around the world.
To open the event, Gran Turismo series creator, Kazunori Yamauchi, spoke of its impressive journey. Starting as a simple racing game in 1997, it has grown exponentially each year.
Today, the Gran Turismo racing franchise boasts over eight million users, 303 million hours of playtime, 937 million races completed, 41 billion kilometres travelled with their 2017 Gran Turismo Sport game selling over 8.2 million copies.

The much-anticipated event in Sydney will feature 50 of the best drivers from 18 countries competing against each other in two series: a Nation's Cup with individual competitors, and a Manufacturer Series, where teams of three representing different car makers battle it out.
Yamauchi believes the key to Gran Turismo's success is the way it blends the world of video games with the exhilarating world of motorsports. And, he says the horizon of opportunities is only going to continue to expand.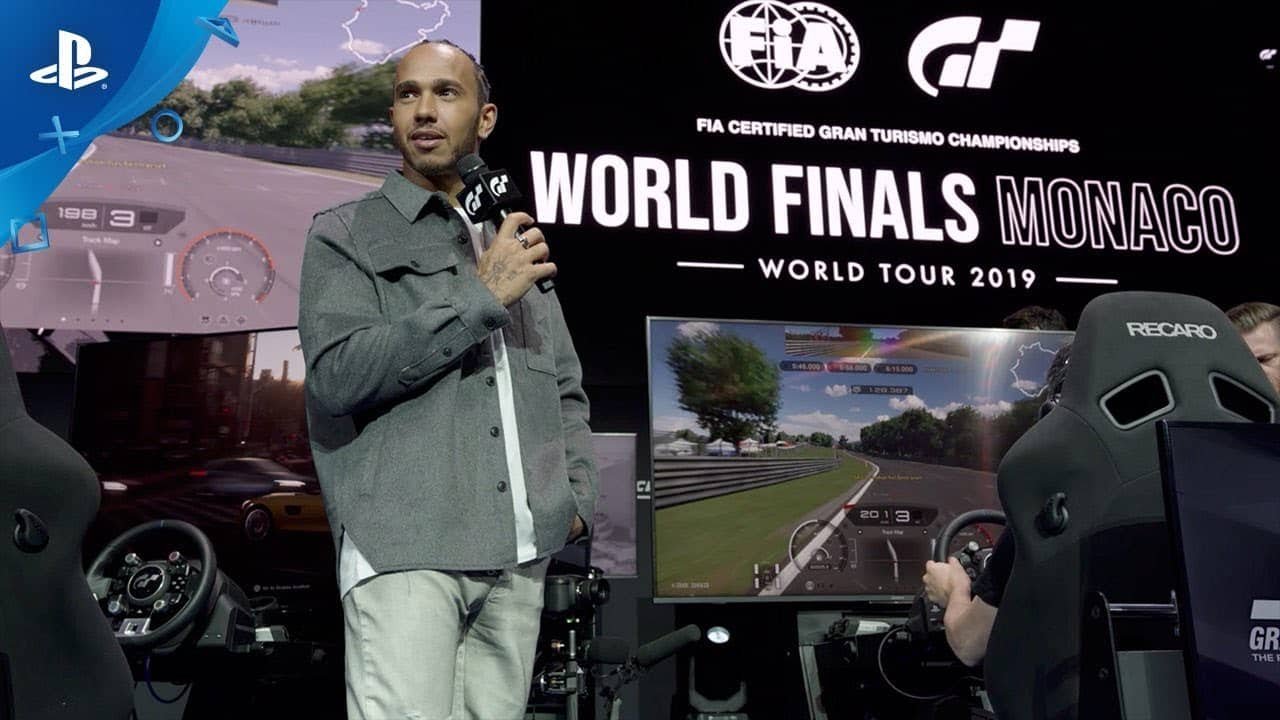 At last year's final in Monaco, Formula One superstar, Lewis Hamilton, joined in by supporting all the drivers, demonstrating the effect that e-sport is having on motorsports.
The qualifying rounds were tight and highly competitive as expected. Highlights included our own Aussie Cody Nikola Latkovski qualifying for the Nation's Cup set to commence this weekend. The talk of the qualifying round, though, was BMW coming out as the fastest competing car.
It's set to be an extremely competitive series. Check out granturismo.com for information on the Sydney events.
About the Gran Turismo Franchise
Gran Turismo SPORT for PlayStation4 is the latest iteration of the Gran Turismo franchise that celebrated its 20th anniversary in 2018, having first appeared internationally in 1998. The multi-award-winning 'real driving simulator' has been the most successful ever franchise for PlayStation. Various iterations of Gran Turismo have been created for PlayStation, PlayStation2 computer entertainment system, PlayStation3 and PSP (PlayStation Portable), and have always been regarded as the best and most authentic driving simulators ever created due to true-to-life graphics, authentic physics technology and design. Since the inception of Gran Turismo, famed creator Kazunori Yamauchi and Polyphony Digital Inc. in Japan have revolutionized the racing category as we know it today. His offerings provide the most realistic driving simulation in the industry and a unique medium for automotive manufacturers to showcase their products.