Choosing a smartphone can be a big decision. It all depends on what you like and what you need. Apple's ever-dependent iPhone and the versatile Samsung Galaxy range are always high on the list, and whilst they are excellent products; it's really worth taking a look at the wide variety of options in the market.
The biggest technology companies in the world year in year fight for the top spot in the lucrative smartphone industry. It's almost an arms race of constantly upgrading features and designs to win over consumers and make their lives easier. With so many models of smartphones to choose from, Women Love Tech has picked out the models that we think are the best from each brand.
Apple: iPhone 11
Arguably the most popular smartphone in the world, Apple's iPhone is one of the most-used smartphones. Apple is always improving on its previous iPhone, and the iPhone 11 is not only the latest but also the best model they've released to date.
With Apple's biggest screen yet, face recognition, a glossy, slick design, and an all-new brilliant camera, it's understandable why the iPhone 11 is one of, if not, the most popular smartphone in the world.
| | |
| --- | --- |
| PROS | CONS |
| Great battery life | Expensive |
| Great camera features/quality | Scratches easily |
| Tougher and water-resistant | |
| A13 Bionic chip is the fastest in the world | |
Price: from $1199, buy it here.
You can also check out our review here.
Samsung: Galaxy S20
In the world of smartphones, it's always a battle between Apple and Samsung with devotees on both side. The South Korean giant has been competing head-to-head with Apple for over a decade to produce the best smartphone. The Samsung Galaxy S20, its flagship, is one of the best Android-run phones on the market.
With an upgraded, AI-powered camera system with brand-new game-changing additions, a beautiful, sharp yet smooth design, and improvements on all the things we loved the most from its predecessors; the Galaxy S20 is an all-round world-beater.
| | |
| --- | --- |
| PROS | CONS |
| Big, vibrant display | Expensive |
| Fast charging | Battery life is not great |
| Aesthetic design | Space Zoom x100 is a marketing tool |
| New chipsets up the performance | Fingerprint sensor not yet at its best |
Price: from $1349, buy it here.
You can also check out our review here.
Google: Pixel 4 / XL
Google releasing a smartphone was an ambitious move, to say the least. But when they did with the first-generation Pixel seven years ago in 2013, its vision for what its future smartphones would look like was beyond clear. Now in 2020, the Pixel 4 is Google's latest release and it is one of the most enjoyable in the current market.
It's a phone made the Google way. It's efficient, extremely smart, very simple to use, and most importantly…it's fun. The Pixel 4 is far from the finished product, but Google is definitely heading in the right direction.
| | |
| --- | --- |
| PROS | CONS |
| Great picture quality | Poor battery life |
| Great camera and video features | Face unlock sometimes has recognition issues |
| Smooth design | |
| 90Hz display | |
Price: from $1049, buy it here.
Huawei: P30 Pro
Huawei's P30 Pro is all about its photography. With a Leica Quad camera system and new improvements on images captured in low-light environments and zooming capabilities. For Huawei, the P30 Pro is the future of photography where you're the director.
With a design that's pleasing to the eye and camera features that will keep you busy for days on end, the P30 Pro is well and truly up there with the best.
| | |
| --- | --- |
| PROS | CONS |
| Stunning colour designs | No stereo speakers |
| Great battery life | No 4K at 60fps video |
| Fantastic camera performance | The selfie camera is fixed focus |
| Fast wireless charging | |
Price: $1099, buy here.
OPPO: Reno 5G
One of the lesser-known brands in the world of smartphones, yet one that has provided us with a high quality smartphone in the Reno 5G. The Reno 5G has a slick, unique design that is complemented by its best feature – speed. Combine that with 5G capabilities, great photography experience, and you get a smartphone that is ready to take the next step.
| | |
| --- | --- |
| PROS | CONS |
| Versatile camera | 5G inconsistency |
| Improved software | Hefty design |
| | No headphone jack |
| | Expensive |
Price: $1499, buy here.
Nokia 6.2
The year of the camera continues, as the 6.2 becomes the first of the 6 series to feature a triple camera. Its pure display and AI technology give users a colourfully vibrant and popping display. Easy to use. Highly integrated with Google.
| | |
| --- | --- |
| PROS | CONS |
| Excellent design | Not as fancy as the more expensive phones |
| Bright display & Triple camera | |
| 4K | |
| Inexpensive | |
Price: $399, buy here.
Realme: XT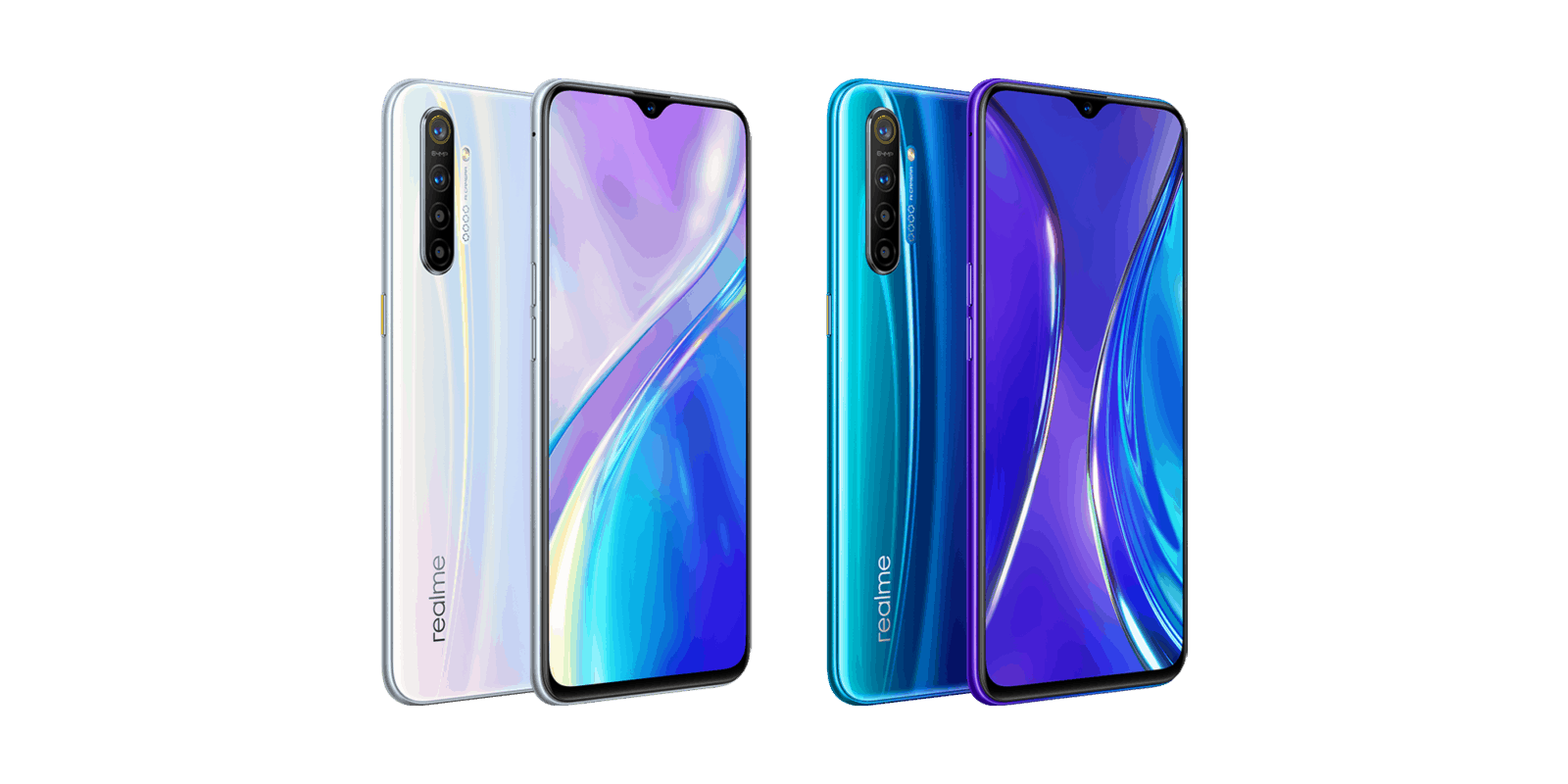 Realme, another more or less unknown brand. Realme's XT smartphone is Australia's first and only 64MP quad-camera smartphone, it has the highest resolution sensor ever seen on a smartphone. It features an ultra-wide lens, a macro lens and a portrait lens, as well as a 16MP front camera, giving you more options to explore and create.
| | |
| --- | --- |
| PROS | CONS |
| Good battery life | Limited regional availability |
| Dependable performance | Macro and Ultrawide shots not very inspiring |
| Impressive camera | Needs software update |
| Inexpensive | |
Price: $499, buy it here.
At the end of the day, the best smartphone is completely subjective. Choosing the right smartphone for you depending what you'd use it for and what you need on a daily basis should be at the top of your list. Here's which one we think you should get if:
You want a great-looking phone with quality performance: iPhone 11
You want a fun and intelligent smartphone: Google Pixel 4
You want a cheaper, but good-performing phone: Realme XT
You want the all-round great smartphone experience: Samsung S20
You want one of the best cameras in a smartphone: Huawei P30 Pro
You want the fastest smartphone: Reno 5G
You want a smartphone with a hint of nostalgia and excellent design: Nokia 6.2
If we had to pick an order for the best smartphone out of this list, it'd go in this order:
Samsung S20
Huawei P30 Pro
Apple iPhone 11
Nokia 6.2
Google Pixel 4
OPPO Reno 5G
Realme XT
Let us know in the comments which one your favourite is. We'd like to hear what you think are the The Best Smartphones From The Biggest Brands In The Market!