Dyson has heard your cries and answered your complaints with a brand-new revolutionary beauty product, the Corrale Straightener, that minimises hair damage, enhances your styling and generally makes the whole process hassle-free.
How many times have you burnt yourself while straightening your hair? Accidentally nipped your ear mid-stroke making you jerk back in pain? Everyone's been there and it never gets less painful each time it happens. The process of straightening your hair is not only time-consuming, but it also damages your hair. The constant contact with heat up to 100 degrees dries it out and makes it vulnerable to split ends and breakages. If only there were a way to lessen the time needed to straighten your hair.
Dyson, with its new Corrale Straightener, has found the answer.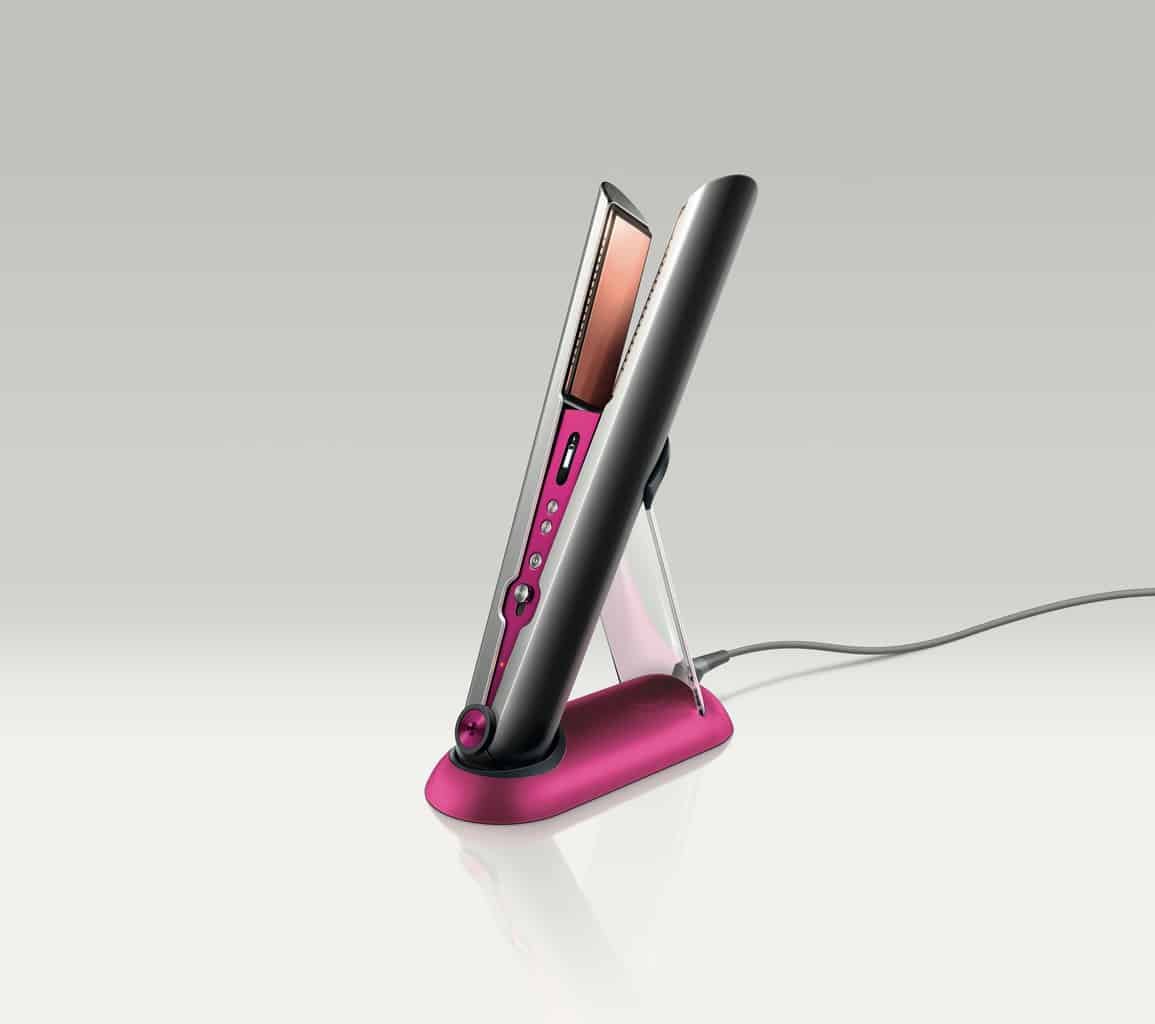 The Dyson Corrale, a product seven years in the making, is equipped with a ground-breaking innovation in the form of corral-shaped manganese copper alloy plates (hence its name) that essentially keeps the hair compact so that no hair escapes during the straightening process. What tends to happen with current top-of-the-grade straighteners on the market, is that due to the shape it employs, hair escapes out the sides meaning that more strokes are required to achieve the desired look.
"The Dyson Corrale straightener elevates styling results, while dramatically reducing the heat damage on hair,"

said James Dyson, Founder and Chief Engineer
With Dyson's Corrale, each guided stroke holds everything in place, producing the look you want in significantly less time and with up to 50% less hair damage.
The Corrale Straightener also features heat control on three levels. Starting on 165 degrees, you can move up incrementally to 185 degrees or 210 degrees if the heat is not high enough. No matter which temperature, each level is regulated around 100 times a second so that the heat remains stable throughout.
The combination of heat, tension, and control lets you take control over how you're styling; whether it be completely straightening or curling at the tips. Your look is in your hands.
Dyson has also focused on consumers' biggest complaints during the process. It's not easy or quick and it doesn't help that most of your time is spent worrying about burning yourself, not to mention avoiding the cord.
With the Corrale you get around 35 minutes of cordless action with edges that are designed specifically to help avoid accidental slip-ups, meaning you can straighten your hair from any angle without any of the distraction. And if it does run out of charge, you can attach the 360-degree magnetic rotating cable and use it while it recharges; and you can get up to 90% charge in just 40 minutes.
For the first time, a hair straightener has been equipped with a flight mode. No, not like the ones on your phone. This flight mode makes it so that the Corrale meets air travel standards and can be packed in cabin luggage for travel, meaning you can take it wherever you go.
The Dyson Corrale Straightener has used science to completely transform the way we style hair. With more effective strokes comes less damage, and a durable and easy-to-use design makes the process that much smoother. Straightening your hair will never feel as easy as this.
The Corrale hits retail stores on May 1, 2020 at a price of $699.
You can learn more about the product here.