The latest instalment of Samsung's tablet family – the Samsung Galaxy Tab S7 FE – has been released with new updates including its bigger size aimed at better productivity and viewing experience.
What can you expect from the Tab S7 FE?
The design itself is similar to the previous models in the S7 line – with its sleek metallic look and feel – and comes in four intriguing colours:
Mystic Black, Mystic Silver, Mystic Green, and Mystic Pink
One of the standout changes here is the difference in screen size, 11″ compared to the new 12.4″. However, this also means that it's wider, slightly thicker, and as a result, slightly heavier. It seems, though, that this was done for more than just entertainment reasons. Yes, watching movies and series and playing games may be more immersive, but it also makes productivity and creativity a larger focal point.
This is clear with the inclusion of the S-Pen in the box.
"With students and creative professionals increasingly looking for ways to work on-the-go – whether it's editing documents or design work – the Galaxy Tab S7 FE provides the tools and features they need to ensure a new idea or creative spark is captured," said Garry McGregor, Vice President, Mobile Division, Samsung Electronics Australia. 
The Samsung Galaxy Tab S7 FE is an affordable tablet with a powerful battery, a larger screen, and features that encourage efficiency. These include transferable on-screen handwritten notes to text and Multi-Active window (for multitasking) encapsulate Samsung's idea for the FE.
Who's the Samsung Galaxy Tab S7 FE for?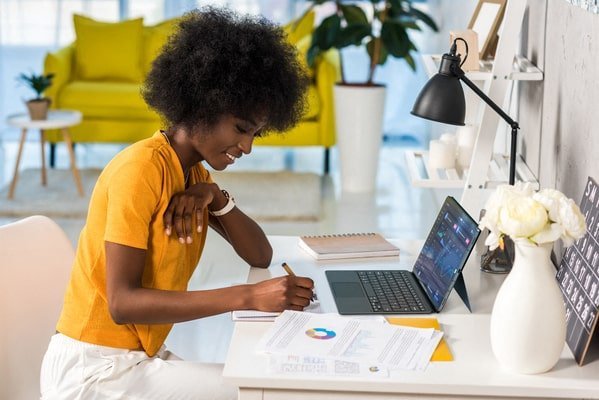 This depends on what your priorities are. If you want a tablet that is purely for entertainment, maybe opt for the earlier models. But if you're after a handy on-the-go device that can provide both sides of the Galaxy experience – productivity and entertainment – the FE is the one for you.
Stream, work, and create, whenever and wherever you are.
Pricing
Tab S7 FE Wi-Fi 64GB –$799 (Mystic Green, Mystic Pink, Mystic Black, Mystic Silver) 
Tab S7 FE Wi-Fi 128GB –$899 (Mystic Black)
Tab S7 FE 5G 64GB – $979 (Mystic Black)
Tab S7 FE 5G 128GB – $1,079 (Mystic Black)