The Taiwanese networking equipment company, D-Link has launched a product that uses AI to measure body temperature with a dual vision thermal camera from up to 30 metres away. Given the current pandemic, businesses that have reopened have been encouraged to take the temperature of customers in order to prevent the spread of the virus.
Now, there may be a much easier way of doing this with the DCS-9500T System. The camera will pick up on any fevers in the vicinity it scans and automatically sets off an alarm. This kind of technology is particularly ideal for crowded open spaces such as airports, hospitals, schools, child care facilities, offices, shopping centres, public transport hubs and more.
The system combines thermal imaging and artificial intelligence in order to scan up to 30 people in a radius of 30 metres and can detect higher heat levels and therefore distinguish elevated temperatures within a crowd. The IRFPA 400×300 pixel microbolometer detector and digital signal transmission produce a clear and accurate video image.
But that's not all it does, it also provides AI facial recognition for each person that it scans. The software will notify the user of the temperature and the reason for the elevated temperature.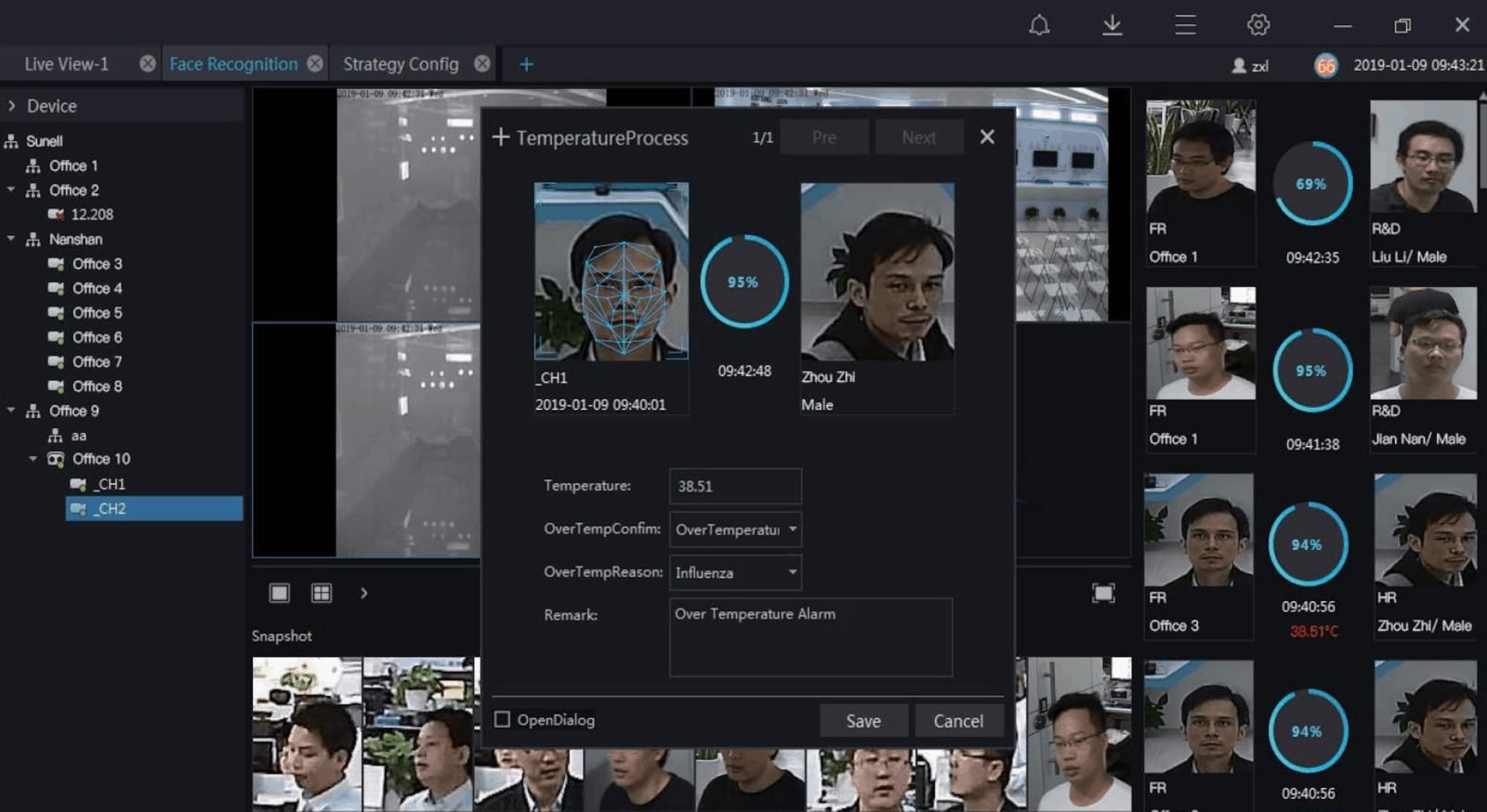 The full list of its features are as follows:
Temperatures of up to 30 people, measured simultaneously in real-time, within 30ms
High-resolution thermal sensor 400 x 300 pixels
Temperature accuracy ±0.3°C
Alarm alert sound (Speaker Out)
Snapshot with temperature reading
Sensitivity of 40mK
17 colour control
Alarms for strangers and known people
Face recognition
Ability to set a temperature range
Temperature searches
Retain temperature records for up to 100 days.
Easy Recalibration if components of the system are moved
A single copy of the Camera Management Software can manage up to 32 Camera Systems
The DCS-9500T Temperature Measuring System is available to preorder from https://www.dlink.com.au/business-solutions/, https://www.dlink.co.nz/ and from all authorised D-Link Partners in both countries.