Whether you are in a new relationship or have been with the same partner for a while, these apps are sure to liven up your nights or days together. So check 'em out, and don't be afraid to try something new.
Try these top 5 Free Apple & Android apps to spice up your sex life and have fun! Discover new positions with 3D technology, swipe for your kinkiest fantasies, listen to sexy podcasts or use the spicy version of Truth or Dare.
Did you think you were done swiping?
Kindu is a Tinder-style app with ideas of X-rated activities for couples. If there's a match between you and your partner's fantasies, you're both notified. Then, it's on to trying it in the bedroom. If there's no match, there is nothing to worry about. Your sex-buddy will not know what you swiped right for. No need to know your preferred kink… at least not yet.
Sexy audio stories
If you are into short stories, you might like this concept. They offer short stories ranging from 5 minutes to 20 minutes with the aim to get you feeling horny. Dipsea is a female-founded startup. The creators thought of this concept after finding no erotic sexual content that spoke to young women.
Technology meets sex life
A new world full of new Sex Positions in 3D. The app has hundreds of positions that'll spice up your sex life. This will go beyond your imagination and show you how using 3D. There are multiple options to try with the 3D add-on that can spark some ideas and excitement.
Available on: iOS
The anonymous hookup app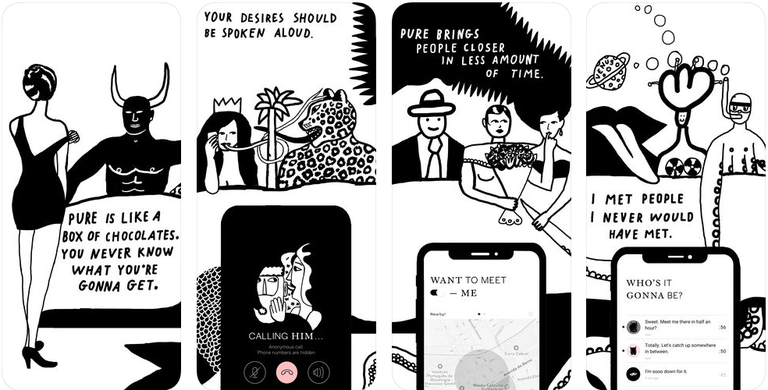 This is probably the most "no-strings-attached" option out there. You only have access to your matches for an hour before your conversation disappears. So things happen very quickly. If you two decide to meet, you can drop a pin and select a meeting place. Private life always stays private. No names necessary.
Sexy dares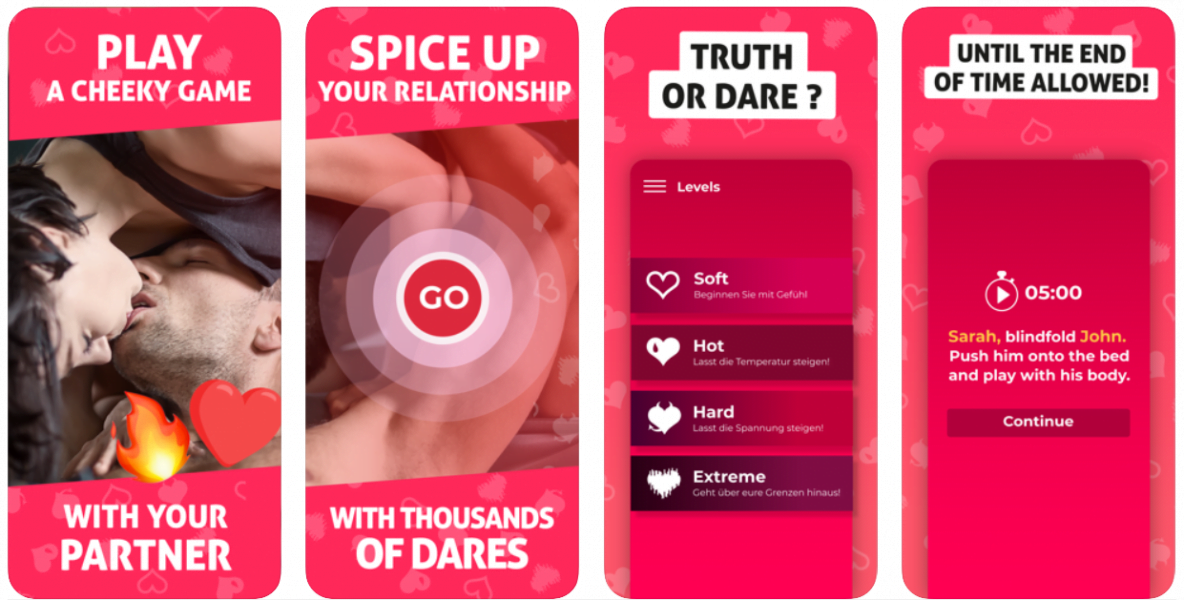 This is very similar to an erotic dice, where each roll determines who does what to whom.  However, they have added in new features. They offer 4 degrees of "difficulty" such as Soft, which is about foreplay; Hot, where it gets into Truth Or Dare; and Xxtreme, which is everything beyond that. 
Available on: iOS