There's been countless times I've stood at the airport carousel looking befuddled by the countless suitcases looking exactly the same, usually all in black. Similarly, I've gone to department stores to try to find a new set of luggage, and been woefully disappointed by the lack of reasonably priced products that don't cost an arm and leg and stand out from the rest.
There is so little choice on the market to answer your needs when it comes to finding a well designed piece of luggage in a range of stylish colours with an affordable price tag.
Recently, I discovered a new Melbourne-based brand called July which provides all of that in spades. Perfectly designed for women who travel frequently for work and pleasure, this beautifully designed luggage comes in a range of sophisticated colours – Charcoal, Navy, Burgundy, Forest, Nude.
And the latest in the range is the Carry On Light which weighs just 1.8kg, less than 2 bottles of water! it costs $245 Aus and comes in superb colours including baby blue, forest green and navy.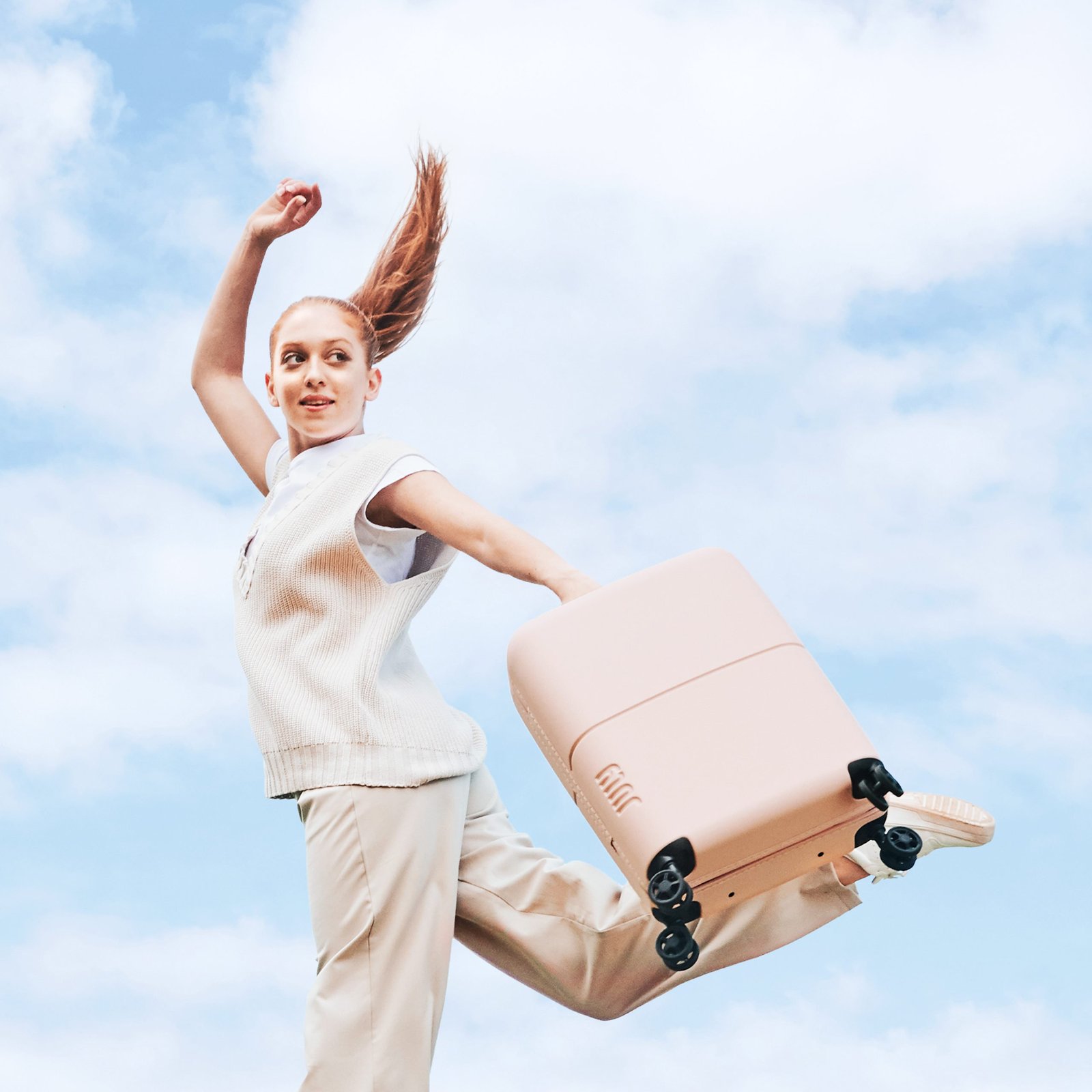 July has numerous features that are designed to make travel more functional. Being made from an unbreakable aerospace-grade German Polycarbonate material means that your belongings are kept safe inside. There's even an ejectable battery that charges your phone and laptop and a hidden water-resistant laundry bag inside.
Other features that makes it a game changer when it comes to travelling is the simplicity and its ease of use. There is a multi-stop telescopic handle that stops at any height you like and silent 360 degree spinner wheels.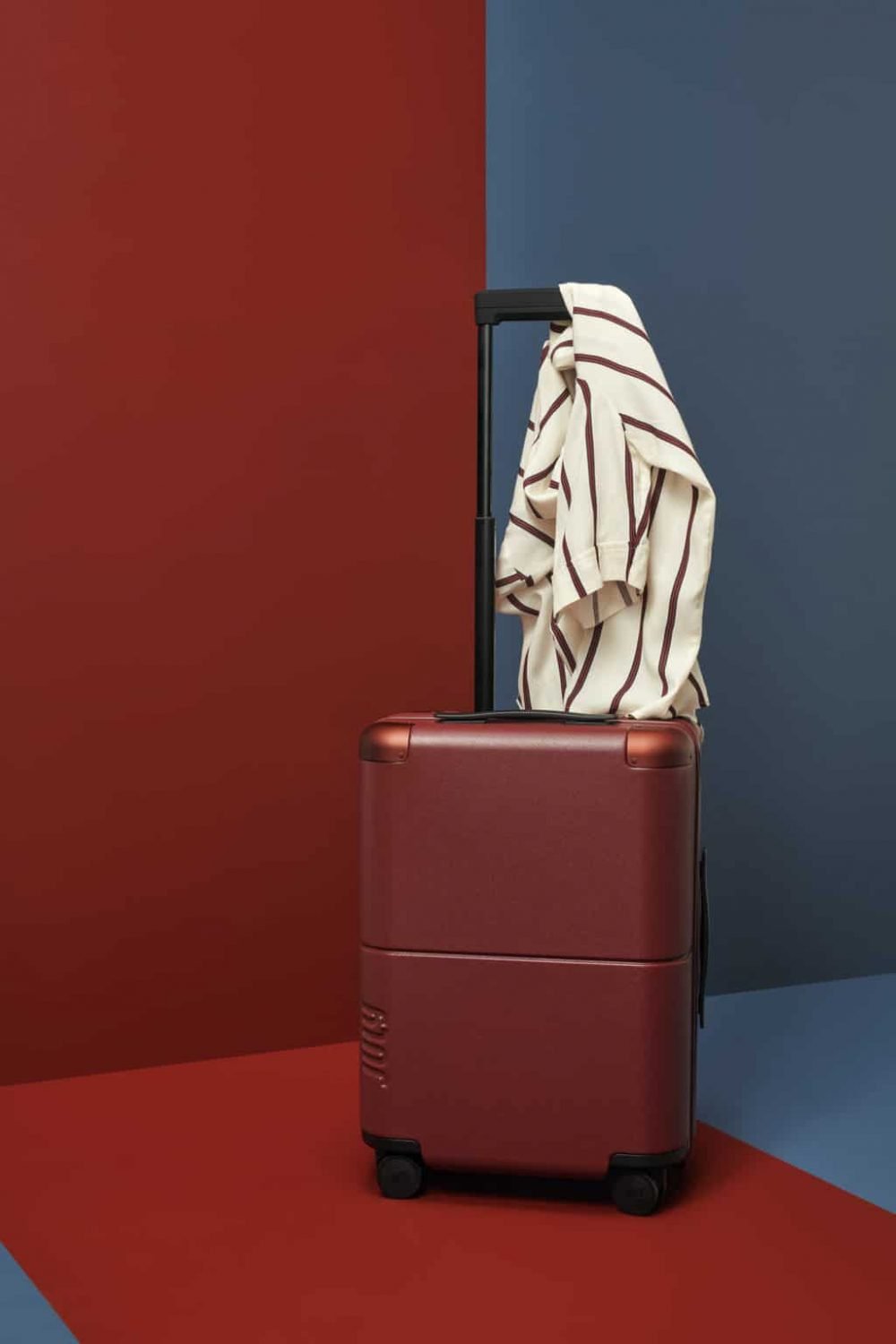 Founders Athan Didaskalou and Richard Li created the July luggage range because as frequent travellers themselves, they realised there was a poor customer offering in available luggage ranges. After speaking with hundreds of regular travellers to find out the key pain points and desires in luggage, they launched July in late 2018 with their first product, the Carry-On, which is reasonably priced at $295. And they named it July in honour of the month most people enjoy taking off on holiday for some winter sun.
JULY LUGGAGE FEATURES
The case: 100% aerospace-grade German polycarbonate, the case embodies a considered and unique design that minimises damage and optimises function. Built with anodised aluminium bumpers to protect from drops, mishandling and general wear.

The battery: Charge your phone and laptop on the go – anytime, anywhere. A cleverly designed ejectable battery equipped with QuickCharge capability powering standard USB and USB-C ports enables dual charge for three devices while on the run. Discreetly hidden under your handle, the eternal search for a charging point will become a distant memory. Compliant with all airline and airport safety regulations and approved for all travel.
The handle: A handle that adjusts exactly to your height and comfort. Our multi-stop telescopic handle adjusts to exactly the spot you need, with over 25 different height options. An intelligent construct that makes a world of difference to seamless and uncomplicated usage.
The Internal compression system: July Y-Strap Compression System provides a heavy-duty nylon strap that pulls down to create more space in your case.
The laundry bag: A hidden water and smell-resistant laundry bag provides a pragmatic solution to items that need to be hidden.
The wheels: The spinner wheels are a double wheel system that is not clunky and glides effortlessly and quietly across all surfaces. They also come with a lifetime warranty.

---
MORE AFFORDABLE: DIRECT TO CONSUMER MODEL
July only sells directly to consumers online, which helps reduce traditional overheads and retailer markups and is the reason why you can purchase the bag at a much lower price point.
SHIPPING
Free shipping nationwide across Australia. There is an additional shipping charge for any country outside of Australia.
There is also a 100 days free trial. If you decide you that this is not the case for you, you can return it back to us for free and a full refund.
July Carry On
40L – $295

July Checked
80L – $345

July Checked Plus
110L – $395

Family Sets
Carry On + Checked $595
Carry On + Checked Plus $645
Set of Three $895
CHECK OUT – July