I'm not a jewellery expert, so when it comes to fashion advice, I like to watch lots and lots of YouTube videos from my favourite influencers.
You don't have to wear expensive jewellery to work. My Aunty Jan didn't wear any gold or silver jewellery. She preferred to wear large-beaded necklaces, and colourful brooches and never got her ears pierced. As a teacher and later a primary school librarian, I guess she learnt early on that some jewellery works better with young children.
While my mother tends to swap between costume jewellery and more expensive times. I follow her fashion advice and wear my good items when I need some good luck.
If you catch public transport and it's a recession, please leave your best jewels at home. I had my handbag and Google Pixel Watch stolen on a train. So, think quiet luxury.
How to Audit Your Jewellery
Once a year, you might like to cull your jewellery. I have a very small collection – mostly inexpensive items bought from local craft markets.
Recently, I gifted some of my youthful items to my cousin's wife. Or, you might like to donate your jewellery to a local charity and buy a couple of new items while you are there.
Before you walk out the door, ask yourself:
Do I love this item of jewellery?
Do I wear it often?
Is it easy to take on and off?
Is it comfortable to wear all day?
Set aside anything you no longer need or love.
How to Store Your Jewellery
I store my jewellery with some blackboard chalk. It helps to absorb moisture (in the air) and prevent your items from tarnishing. Do not store it in a bathroom!
I cut my earring cards so that they fit into Dasio plastic storage boxes. I keep all my bracelets together in a box. Some items I keep in their original gift boxes. These do have a habit of falling apart eventually.
Big W, Kmart and Target all have affordable storage options. Try to buy all your storage items in one place. If you select the same colour, then you can easily mix and match the containers.
I do not recommend earring hangers or trees. These gather dust and the earrings are hard to get off them. Boards with holes are okay. You can store these inside drawers.
How to Look After Your Jewellery
Here are some tips on keeping your jewellery in good condition:
Don't tap your diamonds against hard objects – they can get chipped or cracked!
Do not store all your precise jewels lose and together
Take your jewellery off when you wash your hands or apply sunscreen
Do not take your best jewellery on holidays with you
Take your jewellery off when hand washing dishes or clothes and cleaning
You can clean your jewellery with a toothbrush, hot water, and a couple of drops of detergent. Dry well afterwards
What Type of Metal Suits You?
You'll need to work out your skin's undertone colour, then you'll know what metal colour suits you best. Generally:
Warm undertones look best with yellow-gold
Cool undertones look best with white gold
Neutrals can wear anything
If you're unsure just ask at a jewellery store for some advice. If three people tell you the same thing, then that's a good recommendation.
What Can You Wear to Work?
The airline industry has some of the toughest uniform standards. The staff members have style guides that recommend one set of studs or pearls. Fortunately, these days workplaces are less strict.
Anyone who works in the creative industries can wear more accessories. Feel free to stack your rings and necklaces.
You no longer need to wear matchy-matchy items from the same collection.
If you like the Quiet Luxury aesthetic – think about purchasing items that have a simple and minimalist design. You can make it modern with fresh colour palettes or asymmetrical items.
Some general guidelines are:
Your First Initial as a charm on a necklace is okay
It's okay to wear replicas or knockoffs if you are on a budget
Be subtle about what brands you are wearing
Diamond studs and small hoops
Chemist earrings can be cool.
H&M have affordable on-trend items
Modern take on pearls
Did you know that pearls come in different colours like white, yellow and pink?
If you work in STEM, you might like to buy a brooch that easily explains what project you are working. For example, as someone who works in online technology, my favourite jewellery is:
A silver bracelet with HTML code on it
Pac-Man earrings (red and green) – but I have lost one!
A small collection of Erstwilder animal brooches
What Jewellery Not to Wear to Work?
Unless you work in fashion, design, or the music industry, you might want to avoid jewellery like:
Oversized hoops
Political statement earrings
Your name anywhere (super young vibes)
Avoid logomania. If you can tell within 5 minutes what luxury brand someone is wearing, you are an instant target for thieves and criminals.
Any necklaces with large rocks. Think Anna Wintour-style necklaces (these are called Georgian collets).
Pearls tend to make anyone under the age of 50 look old-fashioned. These days pearls are hard to pull off. Peals are a classic and timeless item – that may come back into fashion.
Some people follow the old-fashioned rule of only wearing diamonds after the sun has set.
How to Save Money Buying Jewellery
You might like to wait until there is a sale on to buy your jewellery. I'm lusting after a silver Pandora necklace that comes with a discount and a pink gift box.
My cousin saved money on her wedding ring by finding an antique one on Etsy. Both eBay and Etsy have a great range of earrings, bracelets, necklaces and more.
You can buy jewellery at charity shops – make sure you use disinfectant when you get them home.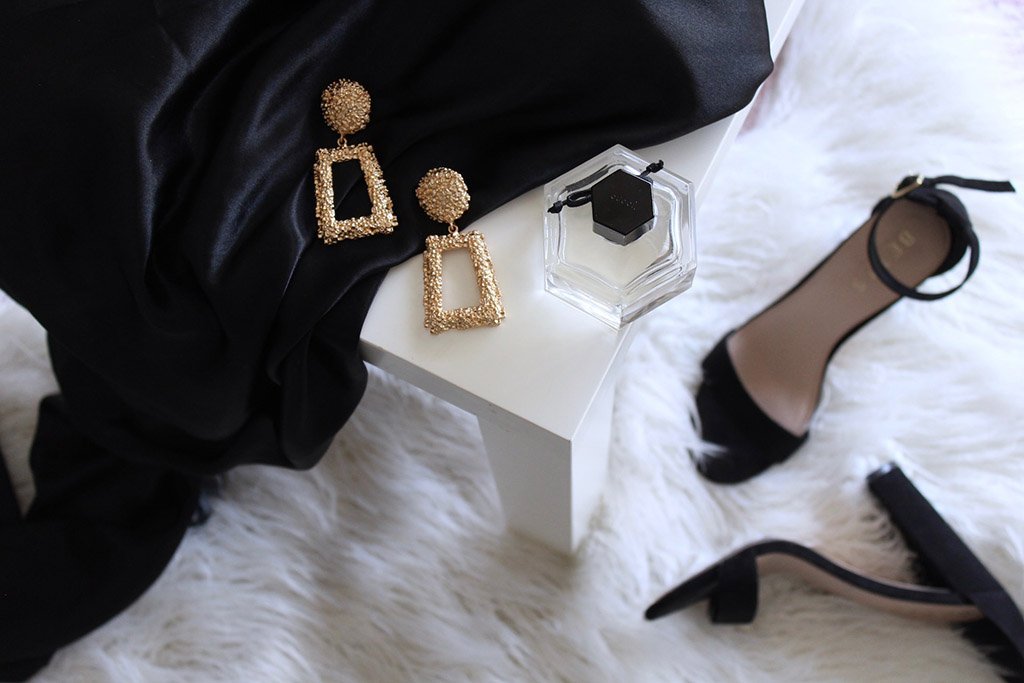 Great Jewellery Brands for Work
Here are some of the great brands that you can wear to work:
Angus and Coote
eBay and Etsy
Secrets Shhh…
Sportsgirl
One of my kinder team leaders in government always wore Erstwilder jewellery, so it was easy to give her compliments.
There are several fun dedicated celebrity-style jewellery shops on Etsy. Please try to buy ethically sourced jewellery and avoid "blood diamonds". The jewellery industry has a dirty history.
Please never, ever ask anyone if their rocks are real. Who cares? No, really, who cares?
The ending
Remember that 'Quiet Luxury' is a lifestyle about understated confidence. You don't need to show off how much money you have with brash logos and excessive wealth.
You'll want to create a corporate wardrobe that is packed with classic items. It's okay to wear studs, a subtle necklace, a watch and one ring per hand. But please stay away from dangling and noisy jewellery! Fidgeting during online training and video conferencing is super annoying!
#QuietLuxury #OldMoney #LuxuryFashion