Vice President of Alexa And Echo Devices Miriam Daniel talks to Women Love Tech about Amazon's Echo range, all things Alexa and the success of voice marketing.
Tell us about the new features on the Echo Studio that you think will be most popular and explain why.
Echo Studio is the most innovative speaker we've ever built. It produces unbelievable sound, with space, clarity, and depth. It is also very easy to set-up; you just need to plug it in, and Echo Studio automatically analyses the acoustics of your room, fine-tuning playback for optimal sound, no matter where it's placed. And Echo Studio comes with all the Alexa functionality customers love, like smart home control and the ability to set timers and alarms with your voice, among many other things—all for just $329 AUD. I'm particularly excited to see how customers in the region respond to the product because music is such a big use case here. In the last year, customers in Australia and New Zealand listened to 12.33 million hours of music. Customers can choose from a variety of services when listening to music: Amazon music, Apple Music, Spotify premium, and Spotify Free, which we recently launched in the region.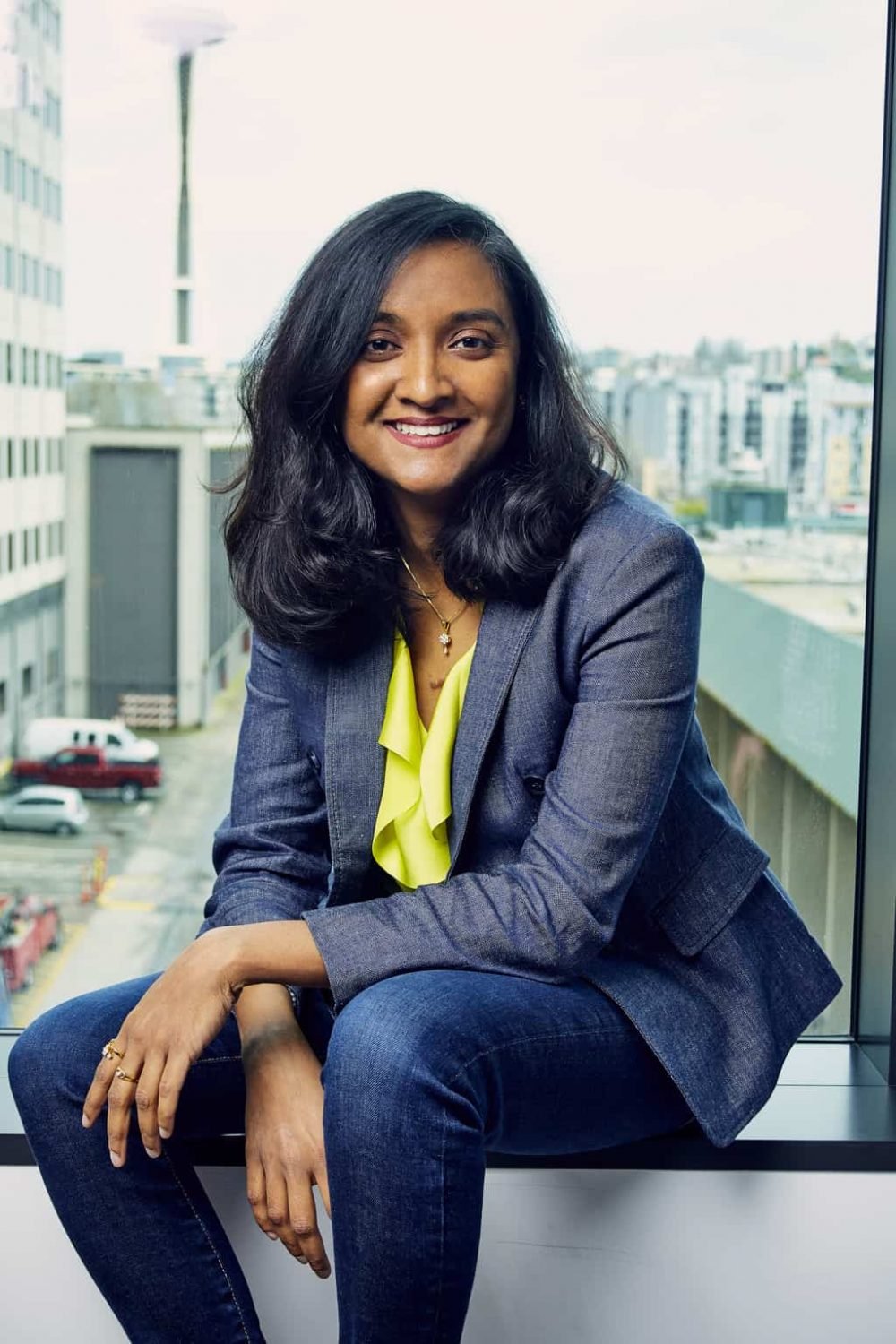 Talk us through Amazon's line up of Echo devices including the Echo Dot with Clock and the All-New Echo plus the Echo Studio. What are the differences and who would suit which model best?
We offer a range of Echo devices in a variety of form factors so customers can choose the device—or devices—that suit their needs best.
The Echo Dot is Amazon's most popular Echo device, and one of the things customers use it for the most is checking the time, weather, and setting timers. For this reason, we created a version of the Echo Dot with an LED display on the outside that shows the time, the status of a timer, or the weather, to make it even easier for customers to quickly access the information that's most useful to them. It's called the Echo Dot with Clock, and customers are loving the new device—many are putting it on their bedside table.
The All-New Echo includes updated fabric design with many color options and improved audio. Specifically, it has a 3-inch woofer and increased back volume so the bass feels stronger, and the mids and highs are clearer. This smart speaker is more suitable for rooms of the home where music and entertainment are the primary usages.
The Echo Show 5, which we launched earlier this year, includes a compact display that's perfect for a bed-side table, desk, or anywhere customers would like both voice and visual experiences. It includes improved sound for music or watching music videos and shows, and it comes with a built-in camera shutter so you can easily cover the camera, while still being able to talk to Alexa. Customers in Australia and New Zealand have told us they love the sunrise features, whisper mode, and the great quality of the music, alarms, and sleep sounds.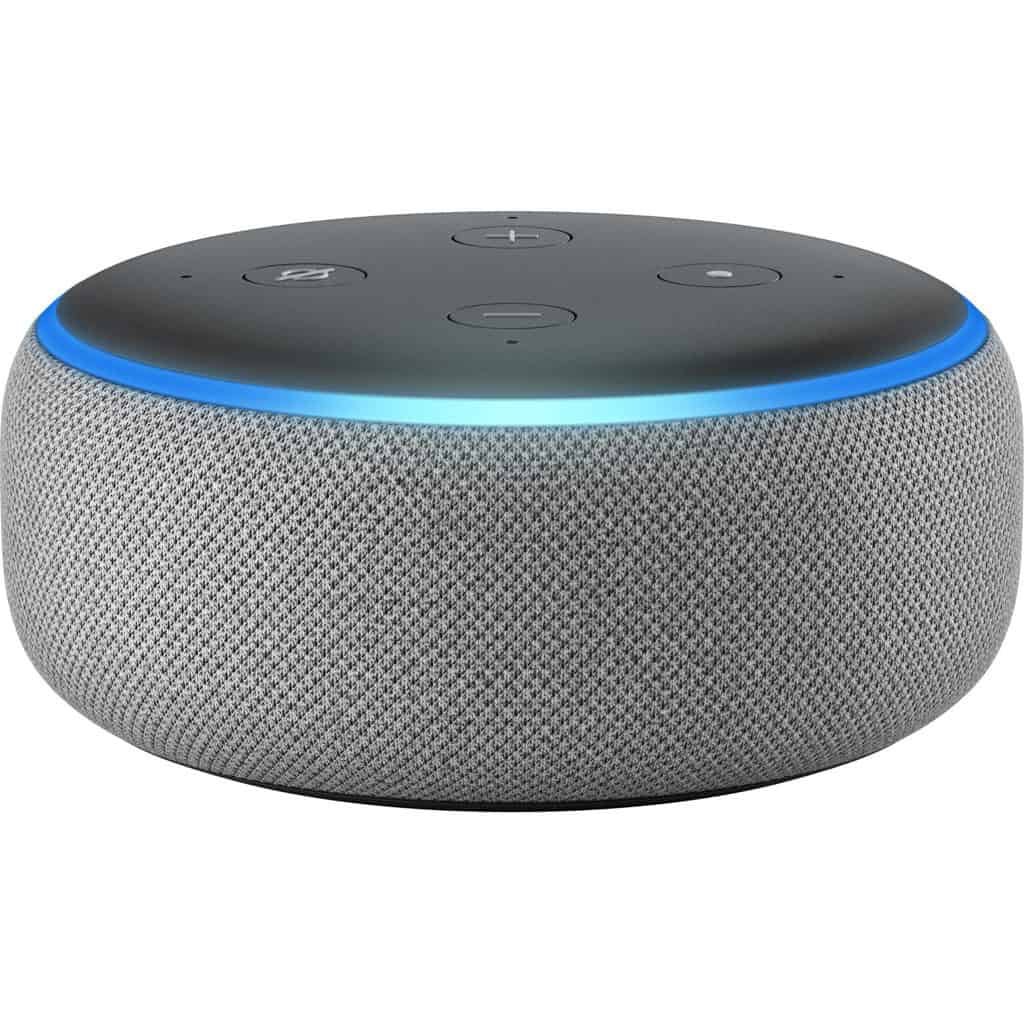 Alexa has had incredible momentum. What is the reason it has been so successful and what's in store?
In the year and a half since we launched Echo and Alexa in the region, we brought four new Echo devices in a variety of form factors to customers. There's really something for everyone in our lineup. In addition to launching new devices, the team works hard to make the Alexa experience authentic to Australia and New Zealand, and useful for customers in the region. The team has improved Alexa's voice and vocabulary to ensure she understands and uses unique Australian and New Zealand phases like chuck a sickie as well as how to spell places like Woolloomooloo. The team also works with many Australian and New Zealand companies like Qantas, Virgin, News Corp Australia, Commercial Radio Australia, ABC, AFL, NZ Rugby, and many more to build Skills that appeal to customers in the region.
We've seen so many additional Alexa skills. Describe the skills you are most excited about and what's next?
Alexa is capable of so much, we have more than 20,000 skills available for customers in Australia and New Zealand customers—many of which were uniquely developed for customers in the region. We're continually adding more skills and have trained thousands of developers to build more and more great experiences. Some of our most popular skills include Nova, Taste, AFL, Coastalwatch, Kinderling's Bedtime Explorers, Huggies, Fox Sports, Seven Sunrise and the ABC with news and iView. We also see high demand for skills that offer convenience, such as Virgin Australia, which allows customers to check-in for their flight by voice. One of my personal favourites is Cocktail King, which enables Alexa to help you make a cocktail.
We've seen the huge uptake of voice activation and people wanting to launch a voice marketing campaign for their trends. What are the trends and what will we see more of?
Alexa skills provide brands with another way to engage with their customers. Companies in many categories are using their skills as an extension of their existing business strategy. Voice-forward experiences are continuing to gain traction because of the convenience for customers, who can browse recipes, check flight details, get the surf report, or read a bedtime story, with a simple phrase. The team in Australia and New Zealand has worked with many regional companies—like Qantas, Virgin, News Corp Australia, Commercial Radio Australia, ABC, AFL, NZ Rugby, and others—to create Alexa skills for customers. The AFL skill, for example, provides Live match commentary, daily video news updates from the Footy Feed, fixtures, results, ladder, and all major statistics both historical and for live matches—all great information for fans. The skill went a step further by anticipating customer needs and offering commentary recommendations during live matches for any questions around AFL scores related to the ongoing game. This is a great way to increase engagement as customers are more likely to interact with and appreciate timely information, and the skill has gotten a lot of positive feedback for having a breadth of content and commentary.