Report by Lucy Broadbent, author of What Would Ted Lasso Do? How Ted's Positive Approach Can Help You
Jason Sudeikis is feeling pressure. But rest assured that Ted Lasso Season 3 will deliver according to Cristo Fernandez, who plays Dani Rojas.
"All the characters will have different resolutions, different moments," says Fernandez, 32. "The messages and the different topics we touch on are very powerful. And there's more soccer too, so I think people will be very happy."
Smiling to fans from the red carpet at the 20th annual G'day LA Awards this week, as Dani Rojas himself might, Fernandez talked about how the critical acclaim which the show has received, breaking Emmy records, has added to the pressure for the show's writers, particularly Jason Sudeikis who not only stars in, but also co-created and co-wrote it.
"He's executive producing, acting, writing — everything," says Fernandez. "And he's on set thinking of my character, thinking of the sofa that shouldn't be there, thinking of the things that need to be done… all the time working and writing."
"What I realised is, we've become a family, and they (the producers) encourage that vibe, that environment. It's the spirit of Ted Lasso. They understand that. That's part of the success."
Like his character Dani Rojas, Fernandez, comes from Guadalajara in Mexico. He is a former professional football player whose career was cut short when a bad knee injury meant he could no longer play for Guadalajara's Estudiantes Tecos Club where he was a star player.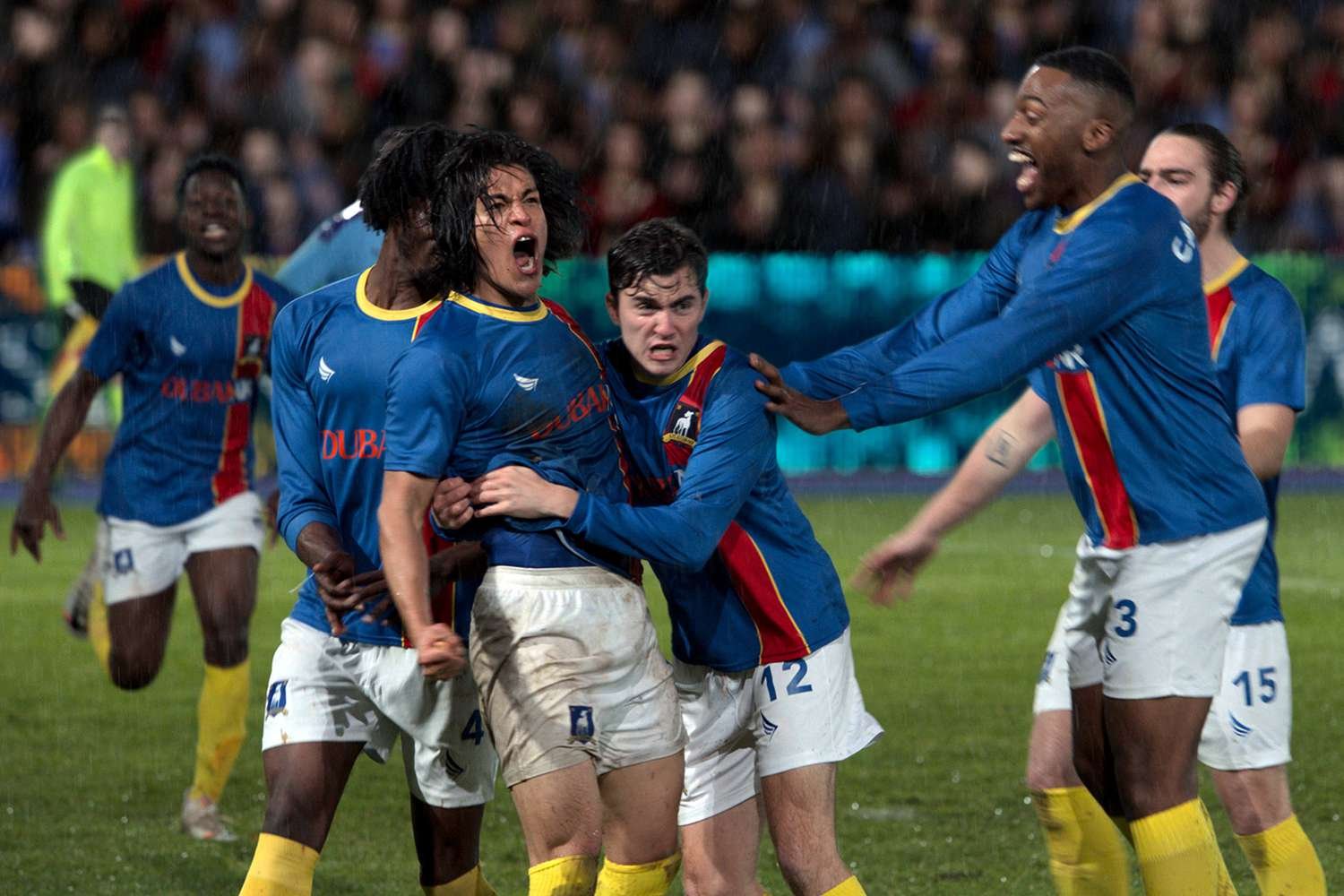 "Sometimes you can't understand why certain things happen at the time," says Fernandez. "Who would have thought that something that was very hard for me, when I had to say goodbye to football the way I wanted it, was going to come back to me in this show?"
Fernandez, who then studied acting in the UK before auditioning for Ted Lasso was originally meant to play an Icelandic soccer player but the producers liked his audition so much, they adapted his part to make him Mexican in the show too. 
All the players had to have soccer skills, and Fernandez explains that adds to the fun. Sometimes, after the filming is over, the actors keep playing on the pitch. They also do charity soccer matches together. "Football is life," he adds, as Dani himself would.
Season three will take a deeper dive into who Dani Rojas is. "There's going to be other sides of Dani that we haven't seen before, more comedic, more dramatic."
Fans will remember that season two began with Dani Rojas killing a dog, the team mascot, but ended with Dani winning the final match. "Dani goes through a personal crisis, but finds redemption at the end, which was really cool," says Fernandez.
Fernandez can't say when Ted Lasso Season 3 will begin streaming. "I wish I knew. But I can honestly tell you it's going to be worth the wait. The scripts are very, very good."
Ted Lasso is streaming only on Apple TV+. Season 3 due out this spring, no date announced.
What Would Ted Lasso Do? How Ted's Positive Approach Can Help You (Uncommon Publishing) is available as at https://tinyurl.com/txhb24xj