Clubhouse is a new social media platform which has been up and running since March last year but when Elon Musk tweeted on Sunday that he'd be talking live on the app that night, stocks in Clubhouse Media Group soared by more than 100 per cent on Monday and now, pretty much everyone wants an invitation to join.
That's the thing though – you do need to be invited by an existing user before you can join Clubhouse. It was set up when the COVID-19 pandemic hit last year as another way for people to connect and have a real time voice conversation with any user. Any user can listen to a conversation and nobody can record – although some conversations are now cropping up on YouTube which is an issue they'll need to address at some stage.
Last year we had perfect conditions for Clubhouse to gain in popularity and it did, boasting over 2 million members so far. Add in the endorsement of Musk last week and the new app is now being valued at US$1 billion.
Once you're invited to join Clubhouse, you can follow your topic or join chat rooms or 'clubs' as they're called, which are of interest to you. These 'clubs' come in all sizes. Some have just a few people chatting informally but others could have hundreds or even thousands of people listening to a panel of experts – or a celebrity or politician. AKA Elon Musk who spoke on the app last Sunday night.
The others in the room are visible and you can bring up their profiles, complete with a list of whom they follow. The Clubhouse algorithm takes all this into account when offering you content choices.
Like Zoom but no visuals
It operates a bit like Zoom but there's no visual. If you want to say something, you simply raise your hand and the room owner can give you speaking privileges. You can even applaud a speaker by rapidly clicking the mute/unmute button.
All of this happens in audio-only. At its best, it's like eavesdropping on a fascinating conversation – with the ability to join in if you have something to add.
Many early users raved about how much they like it. One reason Clubhouse is proving so popular is that audio can feel much more intimate and 'live' than text-based social media.
It's trending right now
There is something called the 'Elon effect' and this has been noted on various phenomena including Bitcoin. In its short life, Clubhouse has become one of the 'go-to' apps and when Elon Musk endorsed it last week, this only added to the enviable social cachet the app already had.
Other celebrities who've endorsed Clubhouse include Oprah Winfrey and Drake. You'll also find a lot of experts talking on the app, politicians with policies to champion and a range of other public figures talking about their latest projects.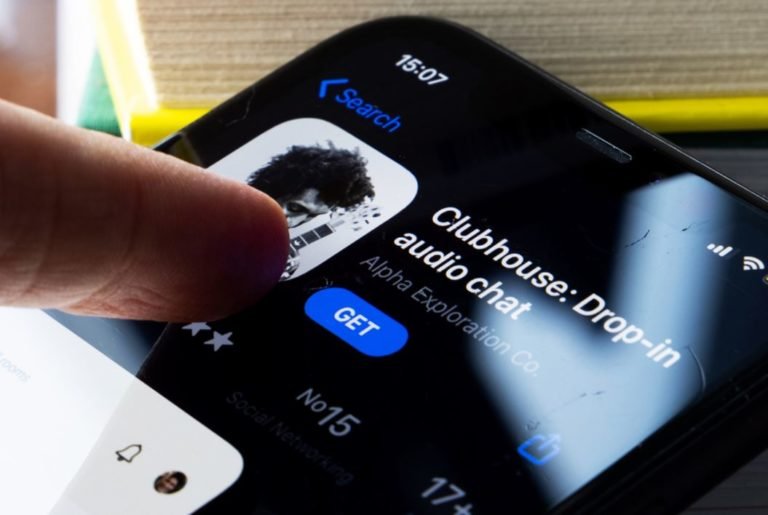 Invitation only
With membership by invitation only, for now at least, there are two ways you can join. The first is by personal invitation from a friend who is already a member.
Otherwise, you can download the app and reserve a username to get yourself on the waiting list. If you do this, anyone you know who is already a member might be notified – and if that happens, they might let you in.
Clubhouse is currently only available on Apple devices. The firm has stated its intention to release an Android version in the near future.
What's in the pipeline?
Plans for Clubhouse's future include opening up to the general public and allowing content creators to be paid.
The firm is considering three types of income generation: tipping, ticket sales and subscriptions. How all of this will come together is yet to be decided. Their current user base of around 2 million will likely see exponential growth. (For comparison, Facebook is approaching 3 billion users and even Twitter boasts more than 300 million.)
Clubhouse has rules
Clubhouse has rules which endeavour to make sure conversations are effectively off the record. You're not able to transcribe, record or otherwise reproduce or share information obtained in Clubhouse without prior permission.
This encourages spontaneity and relaxed, off-the-cuff chats – but critics say it could be used for the wrong purposes. Obviously, as the Clubhouse network grows, it will face these issues of transparency and content moderation like those confronting the likes of Facebook and YouTube.
As well, you have to be 18 or over.
The creators of Clubhouse – Paul Davison and Rohan Seth – have this to say:
"The thing we love most is how voice can bring people together. No matter where you live in the world or what networks you have access to, in Clubhouse you can be in the room—often with people whose lived experience has been very different from your own. In one of the most turbulent and troubled years many of us have experienced, people on Clubhouse have come together for important and nuanced conversations on topics of social justice reform, BLM and anti-racism. When Ruth Bader Ginsburg died, room after room filled the hallways with people discussing constitutional law, sharing stories about RBG's childhood, and praying in silence together. Each week, parents of children with genetic diseases gather in Clubhouse to discuss medical developments with doctors, researchers and other parents—talking, debating and learning.
We've also been blown away by the brilliance and creativity of the Clubhouse community. Each night in Clubhouse, there are now thousands of rooms filled with people hosting game shows, recapping NBA games, singing opera, discussing philosophy, meeting other musicians, sharing travel tips, running support groups, and meditating together. They're hosting daily talk shows, performing standup comedy, playing guitar and giving history lectures. In December, forty strangers who met on Clubhouse auditioned, rehearsed, and hosted a full-blown musical production for thousands of people that made national headlines. They are creating entirely new ways for people to come together, all through the power of voice.
We're working hard to scale Clubhouse as fast as we can and open it up to everyone soon. In the meantime, anyone can join with an invite from an existing user, or sign up for the waitlist so we can welcome you in soon. We are also hiring in all areas, so if you are excited about our mission, we would love to talk with you."
If you're interested in checking out Clubhouse, you can download the app onto your phone – but at this stage it's only available on Apple – or you can check them out here and join the waitlist until a user can send you an invitation.
To catch up on more news about social apps, visit here.
You can join Clubhouse on Apple iOS here.