Report on Why Diversity In LegalTech Is Key To Driving Success by Lisa Dowie
While filing the 'diversity quota' is a priority for the sake of reputation, diversity is increasingly recognised as a legitimate and integral part of a successful revenue-generating business. Research by the Boston Consulting Group (BCG) identified companies with diverse management experience 19 per cent higher revenue.
As someone who has spent most of their career in tech, I have witnessed and experienced the benefits of a diverse workforce and the importance of women in leadership positions. In a fast-changing business environment, diversity in ideas and perspective help to drive innovative solutions.
Like most industries, female entrepreneurs in the LegalTech space are far in between – which is interesting because jobs in tech are plentiful and typically in high demand. The boom in tech is an opportunity for women to work for leading companies in well-paid positions. We know a diverse workforce is what defines success, so we need to start empowering, encouraging and supporting women who deserve a seat at the table.
Diverse companies are successful companies
More and more the data is telling us diverse companies are successful companies. The McKinsey 2020 report on Diversity predicted that companies that engage with and support a diverse workforce were more likely to emerge stronger post-pandemic. Companies in the top quartile for gender diversity in their executive were found to be 25 per cent more likely to have above-average profitability than those in the lowest quartile.
Within the legal field, we have seen promising trends towards promoting female lawyers over 2021. Women now account for more than 30 per cent of partners across firms in Australia, and the trend is here to stay. These women help pave the way for other future female leaders to shatter the glass ceiling and stand where they belong.
I'm proud to work for a company that supports the rise of women in leadership overall, including the legal industry. We believe in the value a diverse workforce offers, especially when it comes to driving growth and innovative change.
Empower women to reach their potential
While more organisations are recognising the benefit of establishing internal networks and programs to create safe environments for women, we need to make sure we don't limit a women's comfort in her role to only these networks.
Empowering women is more than just establishing networks, but about adapting firm-wide attitudes – including those not involved in these networks – to cement change from the top down. Women seek the same opportunities as everyone else, so it's about time we build environments that give the confidence these women deserve in pursuing their dream.
With the emergence of LegalTech, it's important these companies get their DNA right from the beginning and avoid building a culture that doesn't support or engage in diverse hiring. Establishing a diverse, supportive environment is the best method to empower all employees.
Support networks help give women the confidence to pursue their dream
Everyone deserves to live their dream, and it is often our support networks that help us get there. Allies and support networks are fundamental in anyone's success, acting as a backbone for many and a source of encouragement for others.
With emerging industries like LegalTech a steep hill to climb for all – let alone for women – building support networks around female entrepreneurs and women who are striving to lead the next generation is a first step we all need to take.
These networks should also be a source for women to discuss, share ideas and actively help one another achieve their dream. Something as simple as backing another's point of view is a major confidence booster.
Looking ahead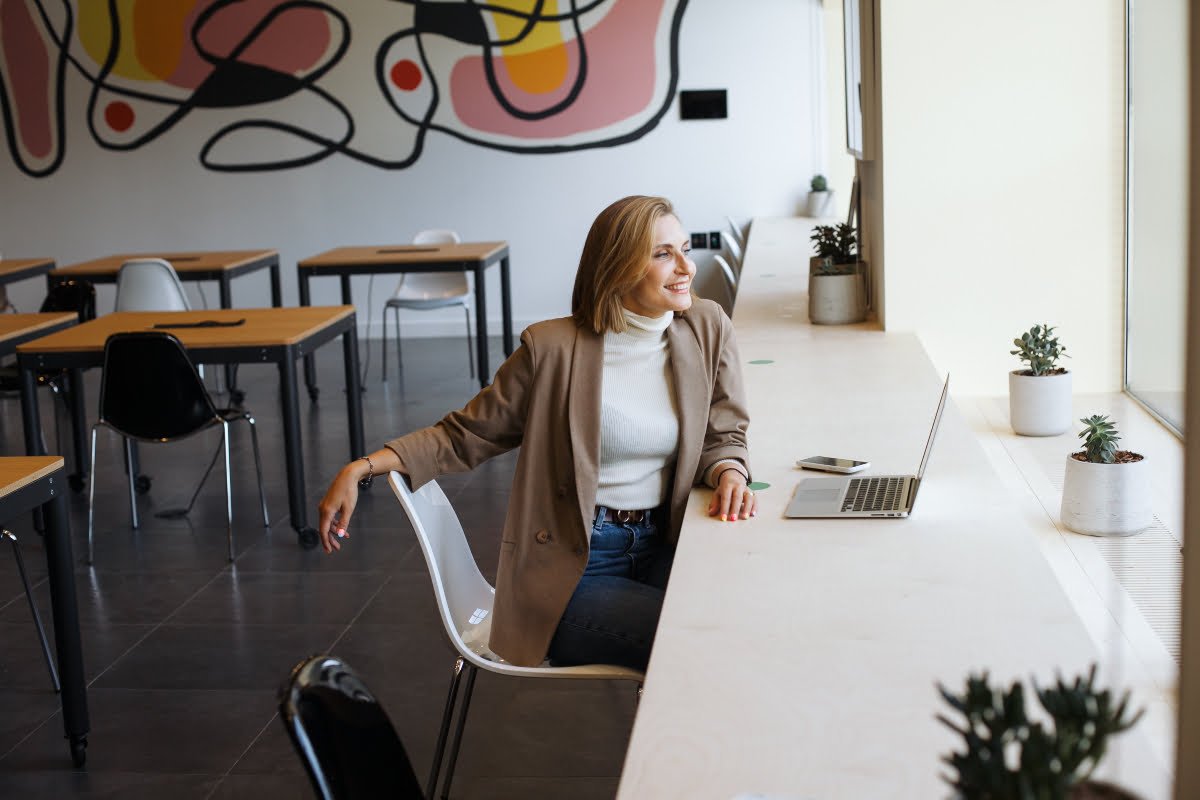 Although the tech sector is still underperforming when it comes to gender diversity, the strides being made in adjacent industries is promising and encouraging.
With the launch of the Tech Council of Australia's commitment to delivering one million tech jobs by 2025, vast opportunity exists for women to engage and become leaders in the space. But we need to start building a culture that supports anyone and everyone with an idea or passion. The facts are clear – a diverse company is a successful company, and emerging sectors like LegalTech are no different.